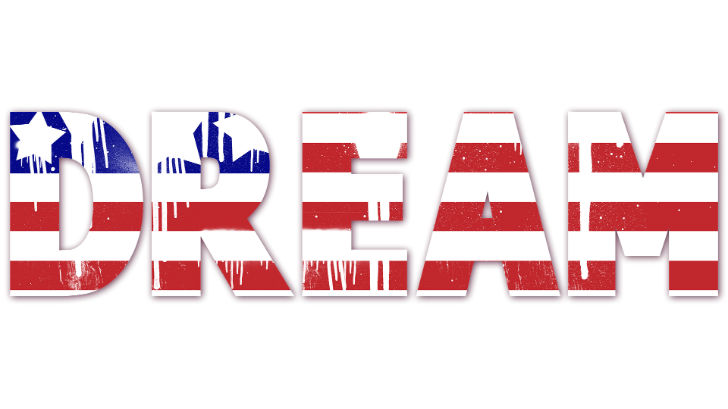 Sage (North America) has announced a 15% growth in enterprise contracts across the US in 2018. It has also added more than 75 new partners as it looks for greater success in 2019. The greatest success is in cloud adoption with a 74% increase in cloud connected subscriptions in the US.
Much of this success is down to Sage Intacct. The press release infers that the successes are purely due to Sage Enterprise Management (Sage X3 as it used to be called).
When were the successes in Enterprise Management?
The press release states: "In FY18, Sage expanded its client roster across core vertical markets in the U.S. : discrete manufacturing, distribution and food & beverage." It goes on to say that: "New Sage Business Cloud Enterprise Management customer wins now include : Dennis Carpenter Ford Restoration Parts (2011), Costa Farms, Empire Candle Co., Smith Gardens, Nature's Bakery, Great Lakes Foods and Kobayashi Healthcare. "
However, new does not appear to mean 2018, at least not in all cases. Dennis Carpenter Ford Restoration Parts replaced its ERP solution in 2011. At the time it replaced a legacy Unix solution and it seems unlikely that it has since replaced that solution.
Empire Candle Co had already used Sage X3 for "several years" by 2017 when NexTec optimised its ERP environment. That project saw the company save $400,000 annually as a result of eliminating warehouse overflow. Austin Mathis, IT Director at Empire Candle Co. commented: "Our inventory controls have come miles, leaps, and bounds. Through the initial investment [in Sage technology], the partnership with NexTec [Sage partner], and continuing to evolve, we're getting bigger, better, smarter, and more profitable."
In contrast it appears as though Nature's Bakery is a new installation. They have recently advertised a position in Hazelwood, MO referring to: "our new SAGE ERP system."
What is impressive about the companies listed are that they are all of a significant size and in a variety of industries. Nancy Harris, Executive Vice President of Sage North America commented: "Our double-digit enterprise growth is a testament to how we're helping customers thrive in the market.
"We have an unwavering focus on customer and partner success, and we're making serious investments in our cloud and cloud-connected portfolio. This investment will help us continue the strong momentum in 2019."
Sage Business Cloud
As it looks to 2019 the importance of cloud to the company will increase. This was something highlighted by Steve Hare in the latest full year results. Total cloud connected revenues for North America increased by 82%. This included over half of the Sage 50 and 200 customers which are now using Sage Business Cloud. In 2019, Hare expects further growth with Sage 200 while Sage Intacct will continue its momentum.
North America is becoming an increasingly important market for the company and represents 30% of the group revenues. In the cloud market, the two star performers are Sage Intacct (US Only) and Sage People (Global). They contributed 30% and 49% of ARR growth for the cloud business.
It is also hiring to help drive further sales. George Seymour, VP Sales Enterprise Management joined in July. Dustin Anderson joined in September 2018 to head up the Construction and Real Estate (CrE) team.
There has also been a recent announcement about an update to its CRE solution.
Integrations and partnerships
Last year Sage sold its US Payments division to GTCR LLC. Having completed that sale it has looked to strengthen its solution through integration partnerships with other payments engines including Stripe and Microsoft. While Sage does have a marketplace for Sage Business Cloud, it falls short of being a platform. This is unlike Sage Intacct which already has a separate Marketplace with vendors integrating direct into the solution.
It is expanding its integrations with additional integrations to both PayPal and UPS. It has also expanded its partnership roster with the likes of American Express, Expensify and Adaptive Analytics.
The strategy of Cloud Connected is starting to show some successes in terms of these partnerships. There is still much work for Sage to do as it looks to bring the rest of its customers into the era of cloud. Harris added: "There is an untapped market opportunity, particularly among enterprise organizations that are slower to migrate to the cloud. Cloud Connected is the secret ingredient to helping these businesses make the switch to cloud in a way that works for them."
What the company still needs to deliver is the clear upgrade path and technology to bring their solutions onto a single platform. That is slowly happening with Sage Banking Cloud and, to a lesser extent, the Sage AI solutions. These are starting to roll out across its applications.
The press release talks about its strategic relationships with American Express and Salesforce. The former was present at the Sage Intacct conference as a diamond sponsor. However, Sage was absent from Dreamforce, unlike previous years. That was surprising and it will be interesting to see whether they re-appear next year. There is also no mention of Sage Live, or rather Sage Financials, the accounting system on the Salesforce platform.
Enterprise Times: What does this mean
Sage is a company that has been in transition for a few years now. However, there are some positive signs as it is now properly aligning itself as a cloud vendor. This is not just from a marketing perspective with Sage Business Cloud. The difficulty is in ensuring that there are common elements of technology that are used across the extensive product portfolio. In the US things are going well, very well for Sage Intacct but one questions whether the growth percentage for Sage X3 is actually enough to help it grow market share.
With a new CEO at the helm in the UK, 2019 is an important year for Sage North America and Harris. Harris will need all her experience to continue the promised growth as it looks to compete in what is a very competitive cloud market. At the bottom end, newcomer Xero and the still dominant QuickBooks impress. In the mid-market, Sage Enterprise Management competes with Dynamics, NetSuite, Epicor and Syspro. There are huge opportunities for growth as NetSuite is demonstrating. It will be interesting to see what the figures are for Enterprise Management at the end of 2019.
If things go well, and certainly with Sage Intacct things are going well, Harris could have some pleasant dreams in 2019. There is still the chance though that with competitors circling it might not be so pleasant. Hopefully next year all of the "new" customers announced, will actually be new.