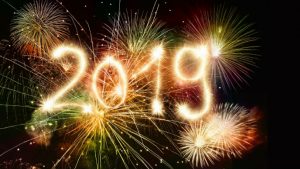 The European Commission is predicting that the UK will have the weakest economic growth of all 28 EU countries over the next two years. Given this, business leaders would be wise to look at ways to secure growth and safeguard against uncertainties.
The new year is as good a time as any for businesses to re-evaluate growth strategy, but sometimes it's difficult to know where to start.
The following tips form a great checklist for business leaders looking to lay the foundations for growth next year:
Check your data compliance
Ensuring your business is compliant with all regulatory requirements should be at the top of any business's new year checklist. Falling on the wrong side of regulation—such as GDPR has the potential to be damaging to security, consumer trust and the bottom line.
GDPR is all about data. Keeping track of it is time-consuming and complex if it's stored in disparate places. Investing in technology that can centralise data, such as an ERP system, will make it easier to manage.
Centralising data will also make it easier to locate a trail of communication if a company needs evidence that a customer consented to being contacted for sales and marketing purposes. It will also make it easier to delete customer data as part of GDPR's ruling that people have the "right to be forgotten".
Companies should use the new year to get their regulatory ducks in a row, and to ensure data is well secured and ordered.
Move away from legacy systems
Another key factor holding businesses back is a reliance on outdated systems, or in some cases, no systems at all! Not only is this causing productivity and growth to suffer, but it's also costing UK businesses billions.
By not updating to the latest cloud-based ERP and business management solutions, business leaders are missing out on:
a real-time view of what's happening
alerts of bottlenecks and preventive operations,
a secure architecture to house data.
Pre-existing inefficiencies are only inflamed by reliance on outdated software, so implementing the latest tech is a great way to kick-start growth in 2019. The good news is that the available technological arsenal is growing ever-larger, and the capabilities of such technologies is advancing with each passing year. IoT, the maturity of cloud solutions, AI, and AR are all emerging and evolving within the workplace.
Switch to the cloud
The cloud is regularly touted as the one-stop-solution for greater efficiency and flexibility. It reduces costs, encourages innovation and delivers value to businesses by transforming internal practices.
Many CIOs have already placed non-essential business applications in the cloud. Those who future-proof their business through fully fledged cloud implementation will reap the greatest rewards.
Many are held back by fears of service interruption or technology malfunction. Not only are these fears unfounded if the switch is carried out properly, but should be dwarfed by the much greater fear of business stagnation. Moving the entire business backbone to the cloud, from finance to supply chain management, to HR data, will be a great step towards business growth in 2019.
Identify and reduce inefficient processes
At the moment, businesses are wasting huge amounts of time on inefficient business processes. Laborious tasks such as data backup, bill paying and collecting customer information are amongst the worst time-sapping offenders.
There also appears to be a disparity between the perceived and actual productivity amongst business leaders.
Recent research found that, despite the majority of senior decision makers rating most core business functions as efficient,
30 per cent admitted to wasting up to 65 working days per year on admin.
Another 53 per cent wasting the equivalent of a working month.
Time currently sunk into unnecessary admin is time that could be applied to considering new growth strategies and R&D planning. Business leaders must confront the productivity puzzle head on, because identifying and addressing these time sinks is an easy way to boost productivity and accelerate business growth.
Arm employees with the necessary tools to work on the fly
Being able to work from outside the office is becoming a main priority for employees. Recent research found that 95 per cent believed it increased productivity. Employers should address this problem, and equip employees with the ability to work flexibly and remotely, resulting in a boost in productivity and growth.
However, 72 per cent of business leaders also admitted they didn't find it easy to work from a mobile device.
Some ERP systems now offer Mobile Application Generators, which allow employees to easily build apps to access information they need to carry out their jobs no matter where they are.
Whilst there's no single, sure fire way to grow any business, these tips are guaranteed to at least set your business on the right path.
Upgrading to the right technology can be a step forward in combatting inefficient processes and freeing employees up to work from any location. The free time that comes with increased productivity can be reallocated to tasks that have the potential to grow and develop both the workforce and the business.
---

Priority Software empowers businesses of all sizes by providing the most comprehensive, flexible and affordable ERP solution on the market. Founded in 1986 with the mission of making ERP easier, today, Priority's business software solutions and robust technology platforms deliver flexible, scaleable and highly intuitive ERP solutions. Our customer roster boasts over 8,700 companies across a wide range of industries in 40 countries who rely on Priority to manage and grow their business.