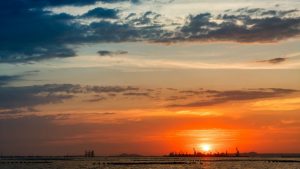 According to Gartner, businesses are now entering the third era of IT, where digital business has matured "from tentative experiment to application at massive scale." Forty-nine percent of CIOs polled in their 2019 CIO agenda survey said that their organisation had changed its business model to support the scaling of digital initiatives—a situation that's been described as a "tipping point."
As IT leaders wrestle with this next phase of the transformation drive, they're seeking support from digital transformation consultancies. In fact, the global market for digital transformation consultancy has more than doubled in the past 18 months to reach $44 billion.
Consultancies are now facing the same demands for speed and scale that their customers want them to solve. They are grappling with the challenges of bridging the gap between client legacy systems and the flexible, scalable, live data-enabled applications that customers crave. They are starting to see the advantages of low-code rapid application development to deliver customer solutions.
Liberating future workloads from the constraints of the past
As the Gartner research shows, the role of IT in organisations has fundamentally shifted. Whether it's for HR, logistics, sales, or finance; technology is no longer just an administrative aid. Instead, it's the primary enabler for business processes throughout the enterprise. An IT environment usually grows organically with its organisation. This means there's significant legacy technology propping up the business on the one hand, but preventing it from becoming more efficient and agile on the other. Into this mix are added the demands of today's workplace: mobile working, cloud, 24/7 real-time availability, big data opportunities. The complexity of enhancing workplace processes is now obvious.
When businesses seek the assistance of digital transformation consultants, therefore, they want neat and tidy solutions that link legacy systems and data with their desired future state of seamless and flexible operations and processes. This, of course, is often easier said than done.
Mini case study on ATOS
It's a challenge that consultancy ATOS faced when tasked with overhauling the asset management and tracking system used by four of the world's navies. This system had more than 5,000 users in 120 locations that tracked assets such as ships, aircraft, vehicles, and munitions. It also managed the vast amounts of data they generate. This included everything from maintenance schedules and personnel information to financial information and risk management. It is the very definition of mission-critical. The new system would need to be device-agnostic and mobile-ready. It needed to integrate with legacy ERP systems and support multiple deployment types from on-premises to cloud. All this while meeting the stringent security standards needed for defence customers.
To address this challenge, ATOS combined agile development with DevOps and the OutSystems low-code rapid application development platform. Low-code delivered the fast, iterative development needed along with the frictionless deployment and testing cycles critical for speeding up time to delivery. And, because OutSystems is designed to fit in an organisation's existing architecture, it was easy to integrate with preferred tools as part of the development and deployment process. The result was an enterprise-grade version of the asset management system that helps users make more informed decisions using the real-time data now at their fingertips, all delivered in weeks, not months. ATOS has since partnered with OutSystems to bring speed and scale to its customer application development. The main challenge now is convincing customers of just how fast they can deliver applications.
This is just one example that shows how the intrinsic features of low-code can make it particularly valuable to consultancies.
Speed and scale
Delivering advanced customer solutions at speed is one of the key competitive differentiators for digital transformation consultancies. They're tasked by customers to develop robust applications in a timeframe so they can ride the wave of innovation, not be swamped by it. Low-code rapid application development cuts application development time from months to just weeks, allowing for the fast delivery of prototypes and MVPs for quick client feedback. This means clients can have new applications up and running at the speed and scale the market demands but, crucially, without sacrificing on quality and standards.
The importance of integration
Many consultancy customers are not in a position to ditch their legacy technology. Integration capability is therefore critical to application development for digital transformation. When proposing a process improvement, you never know quite what the legacy environment is going to look like. You need to ensure that the application development platform you plan to use can solve even complex integration problems now and in the future. It's no good choosing a platform that works for the first project if it's going to fall over further down the line.
Flexibility and customisation – build once, use many
Digital transformation consultancies want to offer in-depth expertise to multiple markets. Therefore, it makes commercial sense to develop application standards and build a platform from which you can quickly develop and customise solutions for different clients.
A company that's really putting this into practice is ADEC Innovations. An environmental and social governance specialist, ADEC Innovations used low-code to build an innovation platform. The platform stores more than 100 microservices and application components that can be reused in other applications without any additional code development. ADEC can now create application standards and reduce the time it takes to build customer solutions with similar functionality for different market sectors, which really boosts the ROI of all application development activity.
Iterative
Once you've built an app to solve a customer challenge, the work doesn't stop there. You want to keep refining and improving it so it evolves with the customer. Rolling out updates needs to be frictionless so that customers always have the most advanced, effective application. A low-code rapid application development platform is a sound base from which to do this.
Innovation at speed brought to you by low-code
Like every other sector, consulting firms are under pressure to deliver innovation at speed. Tools that help them roll their industry expertise out to a wider range of customers and market sectors while still offering the customisation and integration that their clients require are likely to grow in popularity.  Low-code application development platforms fit firmly into that category. As businesses enter the third era of IT and all the challenges of speed and scale this brings, I predict that we'll see more consultancies turning to low-code as the critically enabling technology to help power their clients' digital transformation.
---
OutSystems is a Gartner Application PaaS leader and Forester Low Code platform leader and the number one low-code platform for rapid application development. Engineers with an obsessive attention to detail crafted every aspect of the OutSystems platform to help organisations build enterprise-grade apps and transform their business faster. Accelerating digital transformation, OutSystems is the fastest and most comprehensive way to create, deploy, change and manage mobile and web applications – delivered seamlessly across all devices.
OutSystems is also the only solution that combines the power of low-code development with advanced mobile capabilities, enabling visual development of entire application portfolios that easily integrate with existing systems. A community of over 100,000 developers have built over 90,000 applications on OutSystems Low Code platform, which empowers IT to attack changing business requirements by automating core DevOps best practices such as integration with third party or proprietary legacy systems through Connectors. Unlike many other RAD Platforms, customers are not tied in to OutSystems, applications created through the platform are generated as either Microsoft .NET or Java code and run on standard web environments.