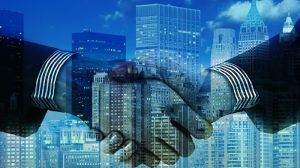 Ramco Systems has announced that KPMG Malaysia will utilise the Ramco HCM and Payroll solution as part of a new Business Process as a Service (BPaaS) solution. It will target clients in the region, starting from Kuala Lumpur. As Asian companies grow and internationalise, KPMG Malaysia believes there is a market for BPaaS. It turned to the Ramco solution. This offers a combined cloud HR and Payroll solution across 45 countries across the region. The solution combines Core HR, Payroll, Travel, Expenses, and Time & Attendance Management. The Ramco System also offers the latest technology to support the modern company. It includes features such as a voice driven natural language interface, chatbots and mobile solutions.
The new solution is targeted at SME's across the region, especially those with international intentions. These face the HR and Payroll challenges encountered with a cross border presence. SMEs are important to the region, according to the Association of Southeast Asian Nations they provide more than 96% of enterprise employment in the region. They also contribute between 30%-50% of GDP in the member countries. To support further internationalization the ASEAN Strategic Action Plan for SME Development (2016-2025) aims to establish a larger pool of internationally competitive MSME's across the region. The new BPaaS solution aims to address one OF the challenges those organisations face.
Why Ramco
For KMPG it seems the choice of Ramco was because of its international breadth. Its Global Payroll meets the statutory requirements for more than 45 countries. These include ANZ, several Asian countries (including Malaysia, Singapore, Thailand, Vietnam, Japan and China) as well as Australia and New Zealand. It also supports other regions including the Middle East and Africa, UK and Ireland. It is also available in English, Japanese, Mandarin, Bahasa, Thai, Malay and Arabic as well as other languages.
Chan Siew Mei, Head of Advisory of KPMG in Malaysia, commented: "At KPMG, we put our clients' needs at the core and that's why we always seek to explore opportunities to integrate innovative approaches and deep expertise to deliver real results for our clients. With the increasing challenges associated with technology, growth and business performance, we constantly drive process efficiency, flexibility and boost productivity to support our clients' changing business requirements. In line with these goals, we decided to work with Ramco, to offer HR & Payroll services as a BPaaS to cater for the growing business needs in Malaysia and potentially across the region."
Enterprise Times: What does this mean
While this deal initially commences in Kuala Lumpur, Malaysia Ramco will hope to see other KPMG divisions adopt Ramco across the region. Malaysia itself has invested heavily in the development of its own SMEs. Between 2011 and 2015 it spent RM600 Million "on building business premises, incubator development, industrial estates development and equipments purchases that benefitted about 7,000 SMEs." Source: (Economics Working paper Chin & Lim).
The SME Masterplan (2012-2020) also looks to assist SME with Financial and better access to skills. It is in this climate that the KPMG Malaysia BPaaS should find a receptive audience. If it does then other agreements may follow for the benefit of both KPMG Malaysia and Ramco Systems.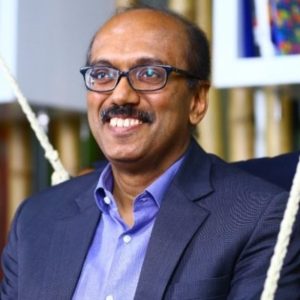 Virender Aggarwal, CEO, Ramco Systems commented: "With the advent of the next wave in technology, revolving around Platform-as-a-Service, there has been a significant increase in the adoption of BPaaS solutions to ensure cost-effective infrastructure and increased flexibility. Our investment in building a robust platform with multi-country capabilities has been well received. This collaboration with KPMG gives us the opportunity to bring our platform strength and further scale our presence in the region."
Agreements are one thing, what Ramco will need to show is growth. These will not be major deals with larger multinationals but smaller ones that could grow over time. It is an important step for Ramco though, as it looks to cement its longer term future in the region. By capturing customers at the smaller end of the market it should retain the few that grow into successful large businesses. It is an approach that NetSuite has used in the finance side for some time. It will be interesting to see if Ramco offer their own finance solution with KPMG Malaysia. Alternatively KPMG Malaysia may partner with a company like Xero to offer the finance element.