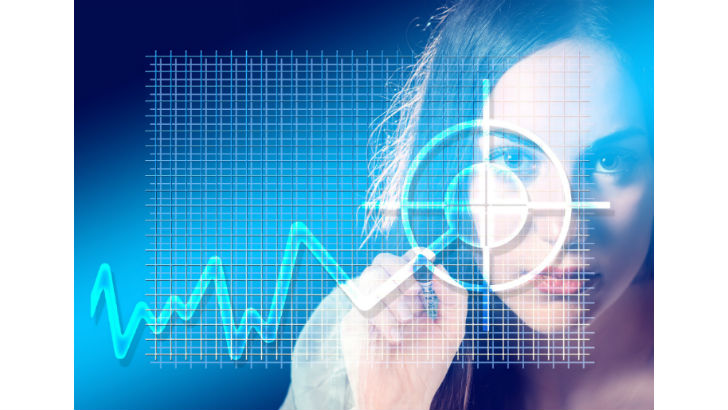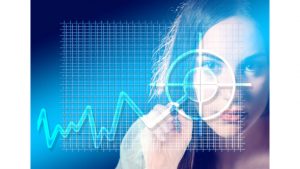 Vena Solutions has announced the latest version of its FP&A software. Enterprise Times spoke to Rishi Grover, Chief Solutions Architect at Vena Solutions about the release. The new version aims to improve the efficiency of Finance teams as they deal with new challenges presented by the business. The update includes a new Ad hoc Analysis feature and improved monitoring for the planning process.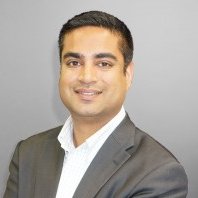 Grover summarized the update in the press release commenting: "Vena's new release allows finance teams to drill deeper into their data, with an intuitive Excel interface, for powerful and intuitive analysis on the fly. Our platform update marks the latest in Vena's commitment to product innovation that puts our customers first and foremost. It also gives Vena users instant insights into their data, allowing them to drive decisions that grow their bottom line."
New Ad hoc analysis
Enterprise Times asked Grover what made ad hoc analysis different from standard reporting. He answered: "Ad hoc provides ultimate flexibility to exploring and investigating data. Reports are generally pre-defined to address a specific set of business requirements, with some capabilities of data navigation – where ad hoc doesn't set any structural limitations and users can freely retrieve data in any perspective to answer questions quickly."
For the Vena update this includes ability to draw in multiple data sets including financial data, operational, HR and accounting. Grover continued : "We can now present data that allows users to more easily slice-and-dice it, and drill down into details and transactions to allow for the discovery of new insights into their data."
Importantly, according to Grover the interface is also familiar to Finance teams as it is based within Excel. Grover explained: "Ad hoc reporting, which allows users to freely explore data in native Excel and Excel Online (Office 365) – we also leverage all native Excel analytics combined with the Vena database. The ability to drill in and out of data, drill to transactions, and see the data lineage of all data changes (e.g. from user inputs, calculations, data loads, etc.) is invaluable. Also, users can now drill into data values that resulted from calculations, and allows the user to see the source calculation in a human, readable format, along with any other calculation dependencies."
The strength of Ad hoc also lies in its similarity to a standard report generator. Once a report is designed the user can save and distribute it elsewhere in the organisation. Importantly, as reports are shared the users can only see the data that they are entitled to see, protecting the data that needs to remain secure.
Other improvements for managers
For managers the administration of the planning process is also easier. It is faster to navigate across an organisational structure and users are able to filter and search. The options now include search tasks and filtering by status, user assignment, due date ranges. This enables users to quickly highlight outstanding issues and spend more time working than monitoring.
According to Grover the new search function can also: "easily search file/data audit trails directly in the new manager view (as opposed to inside the Excel file). This allows users to easily search and see all data changes and its data lineage."
Vena has also introduced a status tracker. This enables managers to view the status of the planning process from a single dashboard. It includes overdue tasks, percentage of tasks completed, and a calendar view of all tasks and their status.
It also claimed to have improved the speed of the system. We asked Grover how it accomplished this. He replied: "We restructured our entire API layer to improve performance and maintainability. We also reorganized the workflow to require fewer steps to accomplish more repetitive tasks, and moved items into their respective areas of context (e.g. Folder variables and Process Variables live within each, while Blueprints are Global)."
The API layer almost certainly helps to deliver another improvement around integration, specifically with Power BI. Grover explained the improvements saying: "Previously, data exports exported the lowest level data and hierarchies/attributes from data models. The new export allows for exports of rolled-up values, calculated values, as well as user data permissions. Also, the PowerBI export functionality has been improved for more seamless integration."
Enterprise Times: What does this mean.
With each quarterly release Vena Solutions needs to demonstrate that it is advancing faster than the ERP systems on the market do with their own FP&A Software. An example of this is the Sage Intacct Budgeting and Planning product launched earlier this year. This release improves not just some of the core functionality, but also the architecture and integrations that Vena Solutions offer. As one of the few leading FP&A software vendors still independent. Especially after Adaptive Insights was acquired by Workday the improvements to link to Power BI are a sensible step. The Ad Hoc reporting, though similar to other report writers, is also an important improvement.
Which of these new features will benefit Vena Solutions users most? Grover answered: "By far the ability for ad hoc analysis. When in a meeting with executives who need a new perspective to make an important business decision (e.g. whether to invest in new PPE) a Financial Planning & Analysis director can now more easily analyze the impact on the fly."
Others agree, Craig Schiff, President and CEO, BPM Partners commented: "Offering new Ad Hoc Analysis capabilities and more, Vena's latest release will benefit users by enabling them to analyze, explore and gain new insights into their data more quickly than before. Vena's deep integration with Excel – the tool that FP&A professionals already know and use every day – continues to be a key differentiator for the company. These and other factors, including an intense focus on its customers, are reasons why Vena continues to rank high for customer satisfaction."