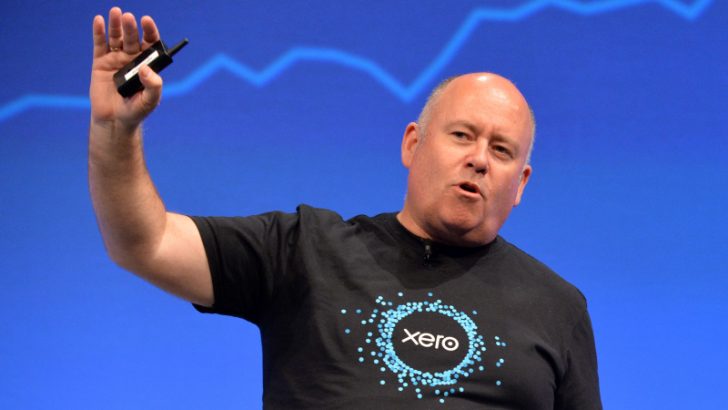 With the ink still drying on the partnership and integration with Google Apps, Xero is trying to accelerate the growth of their born in the cloud accounting solution in Asia. Their first Asia RoadShow started off in Kuala Lumpur, Malaysia and will be visiting Hong Kong and Singapore in turn. This is not just a software company dipping their toe into a foreign market as Xero are coming in partnered up for each location.
In Malaysia Andy Lark announced several partnerships that make sense and will help the company penetrate what is a massive market in the entrepreneurial country. There were four key announcements from Lark who underpinned the reasons why Xero are coming to Malaysia by saying "With more than one million small businesses in Malaysia there is significant opportunity for Xero to take advantage of opportunities to cement Xero's relationships with partners. We are delighted to partner with CIMB Bank Malaysia, Visa, and HR Easily to help accountants, bookkeepers and small businesses thrive and grow."
"As a region, Asia is experiencing a substantial shift to the cloud and uptake of technology among small businesses. As market leaders in cloud accounting in the UK, Australia and New Zealand, Xero will help small businesses access best-in-class business tools in order to grow."
Lark is actually being conservative on the numbers, According to the companies commission that number is swollen significantly by sole traders and partnerships to nearly 6 million entities that might consider Xero for their accounting solution. In order to capture a share of this market Xero has partnered itself to CIMB Bank Malaysia for bank feeds to customers. CIMB Bank Malaysia is the second largest in the country and it will be interesting to see whether Xero adds Maybank and Public Bank Berhad to its list of integrations quickly in order to reach an even wider market. Another finance integration announced is with Visa IntelliLink, allowing customers to monitor their expenses using Visa cards and thereby improving cash flow, the bane of all micro businesses.
Two other integrations were also announced that sees local capability in the three Asian countries expanded beyond the Xero financial tools. HReasily is a new add-on partner that delivers HR work processes to small businesses such as payroll processing, leave management and claim applications. The solution already works in Singapore, Malaysia and Hong Kong and is likely to be extended beyond.   WorkflowMax, another New Zealand application purchased by Xero in 2012 delivers automated job flow for companies looking to streamline processes. WorkflowMax delivers CRM capabilities, timesheets and several other business processes.
To aid with the expansion in the region Xero has also appointed a new regional managing director, Alex Campbell. His responsibility will be to grow the Xero business in Hong Kong, Malaysia and Singapore. If Xero can succeed in these new regional areas  it will need the help of its partner companies such as Extracc who are one of their leading partners in the region. Founded in 2013 and based in Kuala Lumpur it has staff spread across Malaysia and will be pleased by this latest announcement.
Conclusion
While Xero has been in use by companies in Malaysia for several years it has has criticisms such as a lack of a payroll solution and bank feeds. With these announcements Xero is hoping to answer these criticisms and hope to fuel a rapid expansion in what is potentially a huge market. Xero does not yet appear to have a dedicated site for Malaysia, Hong Kong or Singapore, because of this their expansion efforts may be hampered. Investing in local partners and applications is clearly a step forward but without it their efforts may be hampered in comparison to both Sage and MYOB who already have a presence in the market and a dedicated website.
MYOB has ben operating in Malaysia since 1993 and Sage has a customer base of 500,000. Few of these appear to be cloud based  customers though and if Xero can get momentum on their growth they could impact the market share of both these companies with whom they are used to competing with significantly