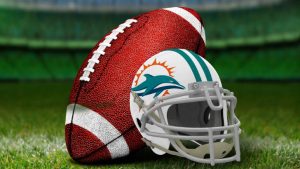 Ultimate Software has announced that the Miami Dolphins has selected its HCM software Ultipro. Once implemented, the software will run both payroll and HCM requirements. Those requirements fluctuate greatly as it contracts and expands during the calendar year much more than other organisations.
The win is a local one for Ultimate which is based in Weston Florida and a natural partner therefore for the Miami Dolphins. Will it will allow Ultimate to expand its footprint into other NFL teams? It may concern Ceridian which has previously enjoyed success at the Houston Texans and earlier this year at the Denver Broncos.
Why did Ultimate win this deal? Sam Coghill, vice president of human resources and performance management for the Miami Dolphins commented: "We chose UltiPro because the solution addresses our needs as a provider of sports and entertainment services. We have to onboard and employ thousands of employees each year, as well as handle the taxes for players and staff who work in dozens of jurisdictions. UltiPro's reputation within the professional sports industry made our choice easy."
Managing a complex human infrastructure
NFL teams are by their nature distributed. The Miami Dolphins includes 350 off season staff which includes playing staff, front office, training staff and scouts across the country. During the regular season that number swells to thousands, especially on game day. Those employees are part time and include parking attendants, housekeeping staff and ushers.
The team also organises events at other times and in other places. These include collegiate sports events, corporate events, concerts and other sporting events such as soccer matches. Peru and Chile played a game earlier this year at the location.
To help manage this disparate and changeable workforce the Dolphins sought a solution that would deliver:
a world-class user experience
easily accessible real-time reporting
customer service that could serve the organization's complex needs
After a selection process it chose UltiPro in July 2018. What isn't clear is whether the system has been deployed already or whether it is currently being implemented. It may just have taken time for the press release to gain approval.
Greg Swick, chief enterprise sales officer at Ultimate. "UltiPro is designed with the flexibility to handle the special challenges faced by hospitality services providers. We are excited to partner with our longtime friends and community advocates at the Miami Dolphins and continue our shared work on behalf of the residents of South Florida."
Enterprise Times: What does this mean
While this is a good win for Ultimate it is also clear that its proximity to the Dolphins had a role in the decision. What Ultimate need to do now is to use this win as a springboard to other NFL teams that have not yet selected an HCM solution.
The challenge for any seasonal company is how pricing is defined. Especially in a piece of software that relies on user counts for pricing. Ultimate should have priced Payroll separately to the HCM elements as not all staff would be added to the latter. The Dolphins will look to improve its internal processes and practices. This, in turn, could lead to a small percentage improvement in performance. Measuring the former is relatively easy and it how quickly Dolphins implement the solution will be key.