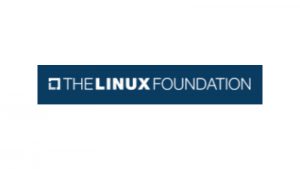 At the Open Networking Summit Europe in Amsterdam LF Networking (LFN) announced continued ecosystem value chain disruption across its projects. Collectively, LFN projects and communities are seeking to ease deployment of open network technologies via strong collaboration between end users, developers and vendors across open networking projects like ONAP and OPNFV. The aim is to deliver enhanced platform releases, forge new partnerships and innovate on open networking technologies.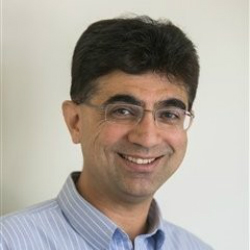 "We are delighted to celebrate the growth and momentum of LFN and its key projects," said Arpit Joshipura, General Manager of Networking at Linux Foundation. "The open networking stack is taking shape as LFN projects collaboratively enhance cross-community integration, ease deployments and bring cohesion to the ecosystem. As we look ahead to next-gen network requirements, continuing to harmonize remains a top priority to further enable businesses across industries to maximize their open source deployments."
LFN progress
Since its formation in January 2018, LFN has sought to unite vendors, operators, service providers and users to work towards a common goal: redefining how networks are created in order to deliver a new generation of services. LFN's (now) 100+ member organisations:
enable close to 70% of the world's mobile subscribers

represent all aspects of the networking industry working together across the entire network stack.
The latest cross-project initiatives and milestones further enhance cross-stack integration to accelerate next-generation technologies.
Compliance and verification program expansion
The growth and expansion – in both breadth and depth – of compliance and verification is a key focus area for LFN. Launched earlier this year with a focus on infrastructure software at the NFVI/VIM layer, the OPNFV Verified Program (OVP) has issued its second test suite release. This brings more extensive testing capabilities.
The compliance program aims to demonstrate readiness and availability of commercial NFV products. it has already verified products from:
Ericsson

Huawei

LG Uplus

Nokia

Wind River

ZTE.
Since its launch, the number of mandatory tests has doubled – from 215 to 443. The additions call for verified products to complete functional, security, high-availability and VNF interoperability-focused tests.
OPNFV and ONAP are also collaborating to extend the scope of the program to include VNF verification. With an initial focus on VNF packaging requirements – and a vision to improve VNF on-boarding, ongoing-management, and performance – the VNF compliance program expects to launch in early 2019. The program is also in process of scaling testing support through work on building a third-party lab ecosystem.
Project deployments and milestones
LFN's projects continue their new platform releases and deployments, including:
FD.io's latest release, 18.07, brings the benefits of an "open" hardware lab supported by a Continuous System Integration and Testing (CSIT) infrastructure with testing available across both multi-vendor hardware targets and multi-generational hardware from a common vendor

OpenDaylight recently issued its latest release, Fluorine; Fluorine adds critical features for operationally-driven networking use cases, including cloud and edge computing, service function chaining, WAN connectivity and application-level traffic optimization – to make it easier for solution providers to deploy new use cases

the ONAP community demonstrates advanced ONAP orchestration capabilities for cross-operator multilayer services, thereby showcasing the Cross Domain and Cross Layer VPN (CCVPN) use case for ONAP Casablanca; member organizations China Mobile, Vodafone and Huawei have collaborated to to demonstrate interoperability with third-party SDN controllers and interworking across service providers

OPNFV: further cementing integration between open source and open standards, OPNFV recently hosted its fifth OPNFV Plugfest alongside ETSI's third Plugtest at ETSI's headquarters in southern France; this brought commercial vendors and open source community members together to perform end-to-end network service testing (integrating the OPNFV Fraser release); key outcomes ranged from joint MANO API testing, Open Source MANO (OSM) project integration, service function chaining (SFC) testing, and additional spec tests and benchmarks

Tungsten Fabric is LFN's newest project, and it has launched its new quick-start environment—Carbide—hosted at Amazon Web Services (AWS); with Carbide, new users can now get started with a scalable, open source multi-cloud, multi-stack SDN networking platform in 15 minutes.
About The Linux Foundation
The Linux Foundation is the organization owhere developers and companies build ecosystems which accelerate open technology development and industry adoption. Together with the worldwide open source community, it seeks to solve the hardest technology problems by creating shared technology investment.
Founded in 2000, The Linux Foundation today provides tools, training and events to scale any open source project, which together deliver an economic impact not achievable by any one company.
Enterprise Times: what does this mean
At the ONS event in Amsterdam it is clear that networking and telcos are 'coming together' much more than before. There is a mutual realisation that all can benefit. LF Networking is facilitating progress, as the brief summary (above) of the deployments describes.
What is also clear is the size of the multiple challenges. They reach far beyond traditional IT thinking and may represent the first signs of a fundamental change in the computing model, perhaps twice as significant as the move from centralised to client/server some two decades ago. Enterprise Times will be revisiting this as the implication sink in.