ConnectWise has announced that it to consolidate its conferences, networking and training events under a single brand, IT Nation. This includes the operations of HTG, the international consulting, coaching and peer group it acquired at the start of the year.
ConnectWise has an approach, while not unique in the software industry fosters a sense of community amongst its customers, or partners as it calls them.
Arnie Bellini, CEO ConnectWise commented: "One differentiating factor of ConnectWise over the past three decades is our whole-hearted embrace of partner collaboration and learning. Our partners and solution providers around the globe have enthusiastically set the industry standard when it comes to creating a community – The IT Nation of technology lovers and innovators – where a generous spirit of sharing and support allows them to learn from each other and grow professionally and personally.
"Today's announcement about the unification of the IT Nation branding for our events along with the creation of a bigger and better community team, now known as The IT Nation Team, will result in a bigger and better IT Nation for everyone."
HTG disappears
The acquisition of HTG brought expertise and an ecosystem that was complimentary to ConnectWise. As an organisation it had originally partnered with HTG but not exclusively. Going forward however that seems likely to change with the rebranding.
We asked ConnectWise whether IT Nation Evolve, formerly the service delivered by HTG would retain its independence.  Pete Sorensen, Vice President of The IT Nation commented: "The IT Nation is part of ConnectWise and as such, its focus will be aligned with ConnectWise. The IT Nation is meant to create experiences that ignite success for its partners and we expect that to have a positive impact on the channel."
Sorenson, who came on board as part of the HTG acquisition where he was a managing partner will head up the expanded community. This will include four type of events:
IT Nation Connect – This is the ConnectWise annual conference, this year held in Orlando in November. It is an open conference. There is also a European IT Nation Europe, held last April. Details are being finalised for the 2019 event.
IT Nation Explore – Formerly known as Automation Nation, IT Nation Explore takes place every June. This year it was attended by more than 800 people. It is a technical conference with three days of training and networking.
IT Nation Share – IT Nation Share is the new name for the ConnectWise User Groups. These regional gatherings around the globe give partners and prospective partners a complimentary opportunity to connect, collaborate and learn.
IT Nation Evolve – These is the new branding for the HTG Peer Groups Community. It will focuses on igniting success for partners and solution providers via accountability and facilitated peer-to-peer quarterly meetings.
Promoting success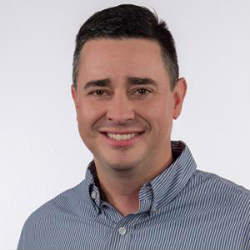 Bellini has build a community that is a far cry from the user groups of the past. It provides several focal points for people. They can meet in smaller groups, network over the internet and meet for larger conferences. This is not about further investing in the coffers of ConnectWise. It is about sharing new ideas and processes both with ConnectWise to develop its product and strategy and with peers.
Sorenson commented: "Over the years, the ConnectWise community has been successful because of the emphasis on providing opportunities and tools for partners to learn, connect and grow.
"This organizational revolution, rebranding of key events and renewed focus on thought leadership demonstrates how incredibly committed we are to provide the very best when it comes to training, information and tools. The goal of The IT Nation is simple: We want to ensure that all members of the ConnectWise ecosystem and the IT Nation, including partners and solution providers, are well-prepared to succeed no matter where they are on their business journey."
What does this mean
From a practical point of view ConnectWise has created a brand that resonates with its audience. The move will also help to reduce its marketing costs. It helps to ensure that HTG and potentially other acquisitions are joining more than an organisation, a movement. Having connected the dots in name, Sorenson will need to deliver across the globe to ensure further success.