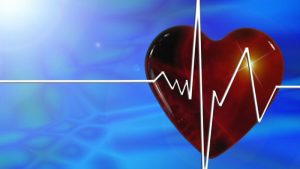 Sage Intacct has announced the latest release of its cloud financial management software. Sage Intacct 2018 Release 2 offers improved functionality for several industry sectors. It also is compliance rich as it focuses on compliance for both Health Insurance Portability Accountability Act (HIPAA) and the EU General Data Protection Regulation (GDPR).
In addition the new release features functionality for nonprofits, financial services and healthcare. said Dan Miller, VP of Product for Sage Intacct commented: "In this rapidly-changing business environment, it is important to provide our customers with continuous improvements that make an immediate impact."
Sage Intacct also invested in its cloud financials infrastructure as part of this release to ensure that clients can grow without suffering from poor performance. Enterprise Times spoke to Miller about the new release.
Sage Intacct improves healthcare compliance
Sage Intacct has developed the functionality for its software to become HIPAA compliant. They engaged Sword & Shield, an enterprise security company that offers vendors HIPAA compliance validation. Sword and Shield certified the Sage Intacct software for both HIPAA and HITECH. Miller explained further by saying: "We hired Sword & Shield to do that work for us and they have validated that we have completed the compliance work that is necessary to make sure we are HIPAA complaint."
It is now able to extend that validation to a customer system through a business associate agreement. We asked Miller what that is.
"When a customer of ours in the healthcare industry in the United States needs to verify that they are HIPAA compliant with their systems. The way they do that is through the business associate agreement. We sign that business associate agreement and within that agreement it shows how we have gone about making sure that organisation is compliant with HIPAA."
Only eligible customers are able to sign the agreement and Miller explained what this meant. "Eligible refers to the fact that they have purchased the advanced audit trail module that does the tracking that is required for HIPAA compliance."
This new module is at the core of the HIPAA compliance. It tracks more than adds, changes and deletions. Miller added: "One of big things  in the world of HIPAA, they care not just about if a record got changed they care about if someone saw that record…Did they download that list of patients or customers, did they view it as part of a report. As part of our advanced audit we track all of that, around all the HIPAA related information we track all the viewing."
Sage Intacct looks to healthcare vertical.
The company already has a number of healthcare customers. Miller sees this as a target sector for the company saying: "While we have a number of customer that are in the healthcare space with this announcement we are expanding our presence in healthcare it is an indication of ramping up in that particular vertical."
While no further specific functionality for healthcare is in this release according to Miller he added: "What we find is that multidimensional multi-ledger multi book GL is exactly what they are looking for".
That functionality is something that Renal Ventures Management takes advantage of. A healthcare company it used to run multiple copies of QuickBooks in its franchises. There was no overall visibility of the business and financial reporting was virtually impossible.  Dan Orlinski, senior director finance at Renal Ventures Management commented "Intacct has allowed finance to spend more time analysing information and now we are spending more time looking forward than looking back in history". They are able to analyse revenue, labour costs and supplier costs per treatment by entity or region. They can also see which units are under performing, performing and over performing and make business decisions faster as a result.
Other enhancements
For nonprofit organisations Sage Intacct now offers the Nonprofit Financial Board Book. This is a management dashboard created in partnership with GuideStar to assist nonprofit organisations to benchmark their financial health, sustainability, and mission impact.
It also announced other improvements to the multi-entity analytical capabilities. There is a new graphical organisational view which allows users to drill down in real time to the financial data underneath. The process of creating new books is also streamlined, especially for international organisations. This is an important step for Sage Intacct as it is likely to announce and probably launch its international roll out later this year.
GDPR
With this release Sage Intacct has also introduced the tools necessary to support customers with the new GDPR regulations. Miller explained: "We have created the tools that are necessary for a customer of one of our customers to be forgotten. We have provided tools for the elimination of data, for a customer to be forgotten."
Sensibly this includes checks that highlight whether the data should be forgotten yet. In certain jurisdiction certain data needs to be retained for a period of time. For example if a transaction is not complete or to meet HCM compliance for employee data. Sage Intacct has also created some additional information for customers.
Miller added: "There is also quite a bit of documentation that has been created for our customers. As they are working their way through 'what does this really mean for me.' (It answers questions) a Sage Intacct customer in the UK, in France or one of the EU countries or planning to expand into. How do I handle compliance with GDPR. We have added quite a bit of documentation as well as the tools."
After the acquisition by Sage, Sage Intacct is now seeing benefits from being in a larger organisation. We asked Miller what assistance the parent organisation gave them. He answered: "We did the majority ourselves we have a number of individuals have some experience with this kind of works. We did coordinate with Sage as they were looking across all Sage products to leverage best practices."
What does this mean
Sage Intacct is making a big push into the healthcare market. It is an area that many, due to the HIPAA regulations and data privacy, other ERP's are often hesitant to enter. Under the covers Sage Intacct has sensibly modularised its software, using the same functionality to support both HIPAA and GDPR where relevant. This is a wise approach, reduces development costs and demonstrated that the design of the software is scalable in terms of functionality.
The changes will also help as the software looks to move into the other countries that Sage is in. Sage Intacct was probably the best acquisition that Sage has made. If it is ready by the autumn to launch in other countries it will be a significant boost for the company.  This will be better news for Stephen Kelly after the revenue growth warnings issued earlier this year as it could reinvigorate that growth.