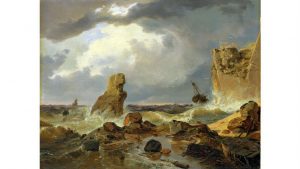 Sage has issued a trading update ahead of its H2 results. It has issued a warning that it is no longer likely to hit its revenue target growth for the full year of 8%. It has revised the forecast down to 7%.
This was due, according to CEO Stephen Kelly, to "inconsistent operational execution". The fall is specifically due to two factors according to the trading update.
A decline in recurring revenue growth to 6.4% in H1 18 (H1 17: 11.1%).
Contract licence slippage in the enterprise segment.
The original Sage forecast was that its Q1 earnings would slip as a result of training of its phone sales staff. Hare offered a placatory: "We think we know how to fix this." While he sounded confident only improved results will actually provide evidence of success.
If Q3 results do not improve, and the inference from Hare and Kelly is that they believe they will, then there could be greater concerns. The share price fell dramatically on this news from £671.20 to £546.40 before recovering back up to £614.00. Observers were initially surprised by the results but some saw the opportunity to buy some cheap shares. Sage is still a powerful and significant vendor in the market, with a large customer base that will not suddenly replace its software.
This trading update is a result of the Sage teams initial analysis of the Q2 results. As Hare and Kelly re-iterated during the analyst call, more detail information and analysis will be available during the H2 2018 results on 2nd May.
So where are the problems
France was called out, not as in previous quarters for its poor performance but instead its return to growth. The issues are in Enterprise management and in the Africa, Middle East and Northern Europe regions. In the UK, where Sage has its largest revenues Hare said: "What we are seeing in the UK is inconsistency". That inconsistency was also seen in the US several quarters ago but it has now settled down.
The dip is due to operational and sales execution according to Hare. Specifically contract slippage in execution and a reduction in recurring revenues. Which recurring revenues was not spelled out, but as Sage Business Cloud (SBC) continues to grow at 57%, with a annual recurring revenue of £335 in H1 2018, it is unlikely to be in the cloud software. The inference is that competitors are eating away at its traditional customer base. Which of its markets that revenue decline is in was unclear though.
Kelly would not be drawn on which products are doing well, but committed to more detail on 2 May. In the past Sage has been reticent to share numbers especially of Sage Live and early on of Sage One. If the Sage One numbers are performing well against rivals Xero and Quickbooks the company should recover its growth trajectory. The main concern appears to be SBC Enterprise Management (Sage X3) though.
Certainly, Kelly does not believe that the situation in the long term has changed adding: "No material change in terms of the competitive landscape". Enterprise Management might infer how Sage X3 is doing, but it could also be its older portfolio, such a Sage 200 and Sage 1000.
Sage has brought in a new Sales team for Sage Enterprise Management headed by Robert Sinfield. Those changes may be one of the key reasons why Enterprise Management has dipped slightly as he re-structures and refocuses the sales team. Sales cycles for Enterprise Management are much slower than the SME market. It may be a few months before those changes bear fruit.
What does this mean
Kelly was forced to make this statement ahead of the half year results. Its shows a level of good governance. The key will be what the detail of the H2 results reveal. Additionally, whether Kelly revises any further forecasts once the full analysis is carried out. Kelly has always been bullish about the Sage prospects and remains so for the long term forecast. He still expects organic cooperating margin to remain around 27.5% despite the fall in revenues.
In a canned statement he said: "Growth in H1 18 was lower than our expectations as the pace of execution has been slower than we planned. The market opportunity as outlined at CMD 2018 remains unchanged. The revised revenue guidance targets for FY18 reflect both the performance in H1 18, but also our diligence in ensuring that we focus on recurring revenue to drive sustainable acceleration throughout the rest of FY18 as a platform into FY19. We will provide a further update on our plans at our H1 18 results announcement on 2 May 2018."
The question is what Kelly will do to steer the Sage fleet through this hazard and back to open water? He did not rule out "structural and management" changes but would not be drawn ahead of May 2nd.