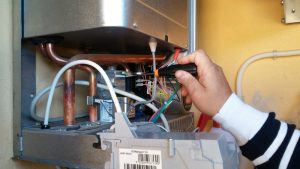 Infor has announced that CloudSuite Field Service is now available. Delivered from the cloud it will enable Infor customers to implement a cloud-based solution to meet all their field service needs from contact centre, to inventory through to field service operations. All staff across the organisation gain access to the same data, in real time. Infor has steadily been migrating its software solutions to the cloud and what was the Infor M3 Field Service solution is the latest of those to complete migration.
Infor does not appear to have added functionality as part of this migration. What it does have is a comprehensive suite of applications. These include features for: Contact centers, Work orders, Scheduling/dispatch, Service contracts, Rental management, Service history, Warranty and claims management, Asset management, Accounting, CRM, Sales, Distribution, Inventory, Purchasing and Analytics.
The solution also supports multiple languages and currencies. While Infor is likely to support most currencies there is no indication of how many and what languages are supported. With no additional material available other than the existing collateral it is difficult to identify what is actually new. Two data sheets are currently available for the product. The first relates to Infor CloudSuite Field Service, the second is Infor Mobility for Field Service. The latter enables Field Service engineers to work remotely on mobile devices including tablets. It is supported on iOS and Android operating systems and is also available on Windows tablets and PC's for remote workers. Importantly it also has an offline mode to support usage when working in environments with no internet access.
Improved flexibility and scalability
In moving to the cloud Infor are enabling customers to further scale their software without the need to introduce additional infrastructure to support that growth. Existing customers already see similar benefits from Infor Field Service. Kathy Scherer, Vice President of Operations, Titan Energy Worldwide commented: "Infor's specialized application will provide us with trusted information for an integrated, robust, scalable, and automated field service management system that we can count on."
The CloudSuite solution provides a platform that customers and new prospects can fully outsource their software onto. No longer will they be beholden to internal IT infrastructure.
Catherine Henn, vice president, Product Management, Infor commented: "To stay competitive, leading service organizations understand that they must provide responsive service without sacrificing efficiency or creating unnecessary costs. With Infor CloudSuite Field Service, organizations can perform at a higher level and take better advantage of growth opportunities. By creating a highly efficient service operation, organizations will be able to use their exceptional service as a competitive advantage.
What does this mean
For Infor this is another tick box completed in the long list of delivering its software from the cloud. It is perhaps a little surprising that no customers were listed within the press release but Infor will hope to rectify that by September when Inforum is held in Washington. The Field Service market is increasingly competitive. The market leaders, according to the latest Gartner quadrant (registration required) are ServiceNow, IFS and ClickSoftware. With this announcement Infor will hope it can gain market share. In due course it will hope to appear on the next Gartner quadrant.