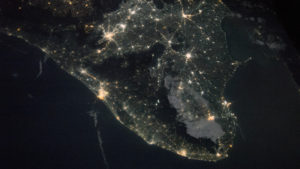 Epicor has announced the openings of a new technology centre in Bengaluru, India. This an expansion of the Epicor India Technology Centre (ITC) first launched in 2015. The company also announced the expansion of its workforce by 25% over the next year alone.
Epicor is investing heavily in India. It is where much of its development work is now carried out. It is also looking to expand its reach there. Last year it announced a distribution agreement with Redington India. ET caught up with Sabby Gill, Executive Vice President International at Epicor Software recently prior to his visit to India with Steve Murphy CEO who opened the new centre.
Gill revealed that Epicor has now identified 400 of the 20,000 Redington channel network that have experience of delivering ERP solutions. Epicor has already signed a number of transactions this quarter, with some signing on in December. The company is on or ahead of its projections for India and this could be extremely lucrative for Epicor. It already had several on premises customers in India and is now adding cloud customers to that number, serviced by the Azure data centre in Singapore. Gill also revealed that as part of the trip Murphy and he would be visiting prospects across India from Delhi to Bangalore to Chennai.
Why being in India now is good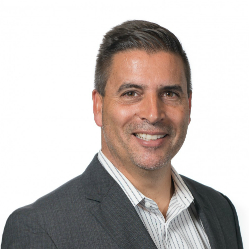 Epicor is looking to expand its workforce in India from around 440 today to more than 550 in the new few months. It is opening up positions in product engineering, consulting, customer support, cloud services and IT. Acquiring talent will not be easy and Epicor will, like others, find it tough to retain staff in a competitive environment.
Steve Murphy, Chief Executive Officer, Epicor commented: "India is an important part of our growth plans—with a solid distribution partnership and the expansion of our technology center in Bengaluru, we are in a great position to achieve success in the region"
So why is this good for Epicor? India is on the cusp of enormous growth. Its economy is growing at 7% a year. Importantly it will not take the same route as China. In a McKinsey podcast, Anu Madgavkar, partner at MGI stated: "Just to amplify the differences or the irrelevance of comparison with China, India's model might well be quite different in terms of not being megascale manufacturing facilities located along the seaboard and primarily serving an overseas market."
This plays into Epicor's hands. The next generation of manufacturers in India are not large scale but small to medium size businesses. It is a company size that fits in the Epicor target market.
Perhaps more importantly this surge in manufacturing will be driven by technology. Noshir Kaka, senior partner at McKinsey commented: "I think this is where India will be different from China and many of the countries that have jumped on the manufacturing opportunity to expand, is that India's manufacturing opportunity will be different. By the nature of where we live and the times we live in, it will be more technologically enabled."
If Epicor can take advantage of this surge then the future in Asia for Epicor looks good. India is a potentially huge market. According to the IBEF the manufacturing sector in India has the potential to reach US$1 trillion by 2026. It is expected to rank in the top three growth economies. It could also become the manufacturing destination of the world by 2020. The Indian government is creating an environment where mid sized manufacturing companies can flourish through a range of initiatives to help fulfil that potential.
Himanshu Palsule, chief technology officer for Epicor Software commented: "India's digital economy is rapidly evolving with initiatives like Make in India and the implementation of modern technologies across manufacturing businesses, offers a great market opportunity for Epicor. The ITC expansion will help us focus on extending our talent pool to support global product development initiatives as well as creating a stronger foothold in the country. The ITC also provides talented professionals exposure to complex business and technology problems facing global businesses."
What does this mean
Epicor is not just investing in building out development expertise in the traditional outsourcing model. It is also looking to expand its channel relationships across the country. As that develops one might see the growth projections that Epicor state above as an underestimated. If that is the case then India could become a significant market for the US ERP company.