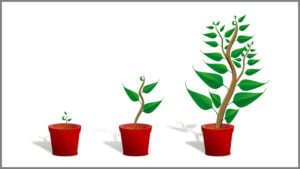 Ramco has announced its Q3 2017 earnings. It covers the quarter up to 31 December 2017. The results are solid rather than spectacular.
There are improvements year on year across both revenues and profits despite the geographic expansion that Ramco has continued with. Revenues are up 8% on the quarter and 15% year over year to USD 19.78m (Rs 127.63 cr). Net profits after tax rose to USD 0.55mn (Rs 3.56 cr). While this was a rise year on year it was a drop from the previous quarter though this was mainly attributable to foreign exchange differences.
Asia continues to soar
Ramco continues to perform well in Asia. Malaysia, Myanmar, Indonesia, Philippines and Singapore continue to help drive growth in the region. Ramco now receives 80% of its revenues from outside of India. North America is also continuing to see increases in revenue, it recorded its highest ever revenue figure. However, Ramco needs to do more in that region and Europe to be considered a major global player.
It is starting to gain traction though. During the quarter it signed up a top Fortune 50 company. It also signed a Fortune Top 5 company recently for HCM covering approximately 4,500 staff across 21 cities. It was unable to name that company and the deal was almost certainly Asia centric. If it wants to break into the US and large international companies it will need to start publishing the names of new business wins and implementations. This is especially the case in Europe where it has gained little traction since opening its UK office.
Solid HCM growth
Ramco quoted growth for its HCM revenues at 28% quarter on quarter. This is significant but does place concern on the growth in other areas of its business units. Growth in logistics is likely to increase next quarters. Ramco recently signed up another major Logistics business in Indonesia.
Ramco has been recognised as one the leading MRO vendors. It is looking to further that reputation and grow faster, especially in the US with the launch of Aviation LITE on Cloud. Probably targeted at smaller heli operators in the US and elsewhere, it will be announced at the Heli Expo 2018 in Las Vegas between February 26 and March 1st.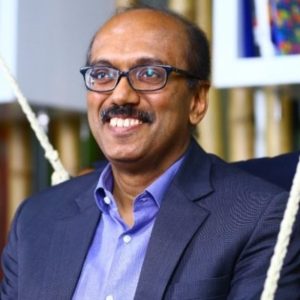 Ramco continues to deliver success in Asia and is strong in the aviation market in the US. It is slowly coming to the attention of the larger firms. Its inclusion in the recent Gartner quadrants for cloud financials and cloud HCM will help with that.
However, it is still approaching a tipping point of success for both the US and Europe. It needs more public customer wins and advocates to demonstrate that it can compete effectively with the other major cloud vendors in its chosen markets in those regions.
What does this mean
Its growth is steady and should be considered in the light of the overall market growth. Allied Market Research sees CAGR of the ERP software market at 7.2% between 2014-20. With A&D rising faster at a CAGR of 10% and Asia driving the fastest growth reaching $9.77 billion by the year 2020. To capture a significant share of that market Ramco needs to drive its growth higher otherwise it is merely keeping in step with the underlying market growth. How it will achieve that in 2018 remains to be seen.
Virender Aggarwal, CEO, Ramco Systems is confident about future growth. He commented: "With three of the top 4 consulting companies reposing their trust on Ramco platform, I am delighted to see the endorsements we are gaining and the growth witnessed, globally. We identified a blue ocean in Multi Country Payroll and Logistics which hitherto had limited competition as no major vendor offered the broad spectrum of coverage as we do. With three consecutive quarters of strong order book, the focus will continue to be on driving Innovation and simplification in everything we do."
That reference to a blue ocean is important. However while companies are choosing Ramco for HCM in Asia one questions the longevity of their decision. Dentsu Aegis implemented Ramco for a shorter term solution in the Middle East but will eventually roll out Workday. Ramco needs to win and retain business from these organisations at not just a regional but also a global level. In time that blue ocean will turn red