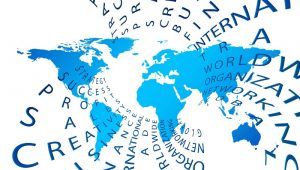 Mitsubishi UFJ Financial Group, Inc.'s (MUFG) banking entity, The Bank of Tokyo-Mitsubishi UFJ, Ltd. and NTT DATA Corporation (NTT DATA) have announced the commencement of a NTT DATA+MUFG PoC (Proof-of-Concept) prototype leveraging blockchain technology. Its objective is to investigate how this might strengthen trade ties between Singapore and Japan.
The initiative, in collaboration with Singapore's National Trade Platform (NTP), aims to make cross-border flows more secure, efficient and transparent. The long term goal is to foster greater trade and supply chain integration across the region.
Mr Motoi Mitsuishi, MUFG's Group Head for Transaction Banking  "This initiative is significant to MUFG on many levels. Not only is it an extension of our strategic objective of investing in digital innovation in support of our corporate clients and facilitating their cross border trade flows in this region, this PoC will go towards creating a global digital ecosystem for trade finance. We are very excited to partner NTT DATA on this project. With their collective experience and expertise, we are confident that we will be able to contribute meaningfully to the enhancement of regional and global trade."
The NTT DATA+MUFG blockchain PoC
In this PoC, MUFG and NTT DATA will utilise an application programming interface (API) to connect a prototype trade system currently developed by NTT DATA with Singapore's NTP. This matters because:
this PoC marks the first attempt to integrate digital platforms between the two trading nations
it sees MUFG and NTT DATA collaborating to address and provide digital solutions to technical challenges prevalent in international trade
these possess differing trade regulations and documentation standards.
The initiative seeks also to help lay the foundation for a regional digitised trade and supply chain platform in Asia. Both MUFG, an active member of the NTP working group in Singapore, and NTT DATA claim to understand the importance of using technology to:
move trade finance away from traditionally manually-intensive, inefficient and inconsistent practices
facilitate greater connectivity across global and regional trade corridors.
In this context, this initiative complements:
Singapore's SMART Nation objectives and efforts at developing a regional digital economy
MUFG's partner initiatives spearheaded by the Monetary Authority of Singapore (MAS), including the linkage of NTP to trade platforms in other countries such as Hong Kong's, and the MAS-led consortium focused on developing blockchain-based inter-bank payment solutions.
What does it mean?
In one sense this is 'just another' trade finance initiative. ET has described many of these. Most are oriented to making life easier for banks and, allegedly, bank customers.
What stands out in this initiative is not the participants but the goals: "to investigate how this might strengthen trade ties between Singapore and Japan". This represents a shift in emphasis, and not a small one. While the PoC participants wish to work on the technicalities, the goals are about growth (rather than financial plumbing, though this matters).
Think laterally. The pursuit of growth risks becoming a nationalistic objective. President Trump espouses all that is objectionable about this, and he runs the distinct risk of arriving at the opposite of growth – for everyone. Should this initiative succeed it might open up new corridors for the willing, and offer a lock out mechanism for the unwilling.
Now move geographically towards Europe, the EU and the mess that the UK/EU is making (so far) of negotiating Brexit. Could the MUFG/NTT DATA 'approach' offer a pan-European mechanism to keep the UK at single market and customs union arms length? Or, equally, could it offer a way to create novel solutions?
Either, conceptually, seem conceivable – but for one monstrous caveat (not necessarily shared by MUFG and NTT DATA). The EU moves at the speed of glue, or glass (think Galileo): but it can get there in the end. In contrast, the UK's ability to deliver on any government-sponsored initiative is marginal at best and beyond credulity at worst (think HS1, HS2, Hinckley Point, HMRC, and more).
It may yet be that, should the MUFJ/NTT DATA PoC be proven, that a new door to growth:
unlocks – for those prepared to think as Japan and Singapore and act
locks – for those who are unable (for whatever dystopian reason) to participate or act.