UPDATED: See below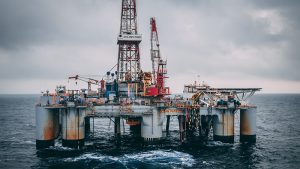 TechX, a new technology accelerator and incubator aimed at the oil and gas market has launched. It has £600,000 around £100 million to spend across three key programmes; Pioneers, Market Entry and Ventures.
TechX has also secured the support of BP Ventures who will double the amount of money available to start-ups who qualify for the Pioneers programme.
David Millar, TechX Director said: "Our mission is to find new technology companies that can help unlock the full potential of our industry – helping them take their solutions to market – faster. We're offering a new generation of entrepreneurs unrivalled funding and support to accelerate innovation.
"We've put together three exciting programmes and have almost 100 experienced mentors and partner companies on-board to provide expert advice and support to the start-ups and SMEs carefully selected to take part in TechX."
What are the three programmes TechX is launching?
The first is Pioneer. This has £100,000 in funding from TechX and another £100,000 from BP Ventures per successful start-up. It is looking for 100 start-ups with new technology ideas for the industry. Unlike other such programmes this is a straight money deal. TechX and BP Ventures are not taking equity in those companies awarded money. There is also not payback period. Importantly the developer will retain all the rights in their product.
The second is Market Entry. This is a more traditional start-up competition award with up to £500,000 on offer. Each of the 200 winners will get a mix of money, mentoring, access to co-working space, rapid prototyping technology, test facilities, help with field trials and access to showcasing events. It goes further than a lot of the wider start-up competitions because the winners will get very focused industry and business help. This should help them get quickly out of development and into production.
The last programme is Ventures. This is a partnership with Deep Science Ventures and will launch sometime in 2018. It will target technology gaps with new products and while it is initially looking at the gas and oil industries, there is a requirement for it to also address the low carbon economy.
What does this mean?
This is good news for an industry that has seen revenue crumble over the last few years. It it also at a tipping point. The announcement by several countries that they will ban fossil fuel vehicles later this century means new ideas are needed. In addition, some of the traditional oil and gas fields are well past their prime. This means that extracting more from them is increasingly expensive and difficult. With current prices low that leaves little money for exploration and is likely to see unprofitable sites begin to close.
It will be interesting to see what new technology we see around low carbon technologies. The industry has been moving away from the most polluting of its fuels for some time. A lot of that has come from significant investment in research and development. The involvement of BP Ventures shows that there is a realisation that new eyes and ideas are needed. Bringing them from outside the industry means that they are not tainted by existing thought processes.
Aberdeen is going to be the hub for TechX. It's the obvious choice given its reliance on the oil and gas industry. It will also be interesting to see how many start-ups are willing to relocate to Aberdeen or if the awards allow for other hubs to be established.
UPDATE:
Overnight we received a comment back from TechX about the investment figures. What they told us was that it is not a total of £600,000 but a potential pot of over £100 million. This is a massive amount of investment. The email we received said:
One point, the investment figures quoted a bit lower than what they really are. We're aiming to invest in more than 100 start-ups, who can receive up to £100k each, and aiming to co-invest with industry in more than 200 SMEs, who can receive up to £500k each.
So the £600k you've quoted would potentially only be for two companies – 1 Pioneer and 1 Market Entry.