Ceridian has announced the forging of a "new" alliance with Microsoft. It is just over a year since Ceridian unveiled the Microsoft Dynamics 365 Dayforce App for Outlook. The new announcement sees a far deeper level of integration and partnership between the two products and companies.
Integration not import/export
The new integration will see a seamless two way transfer of data between the two applications. Data entered into Dynamics 365 is validated against Dayforce criteria. That data is then passed to Dayforce where the payroll computations are carried out. Once complete the summarized financial general ledger data is passed back to Dynamics 365.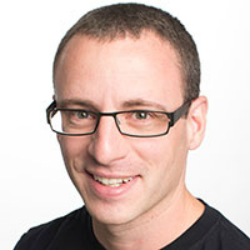 ET asked Ozzie Goldschmied, Chief Technology Officer, Ceridian how the integration was done. He answered: "Ceridian and Microsoft jointly created specific data validations and integrations between Ceridian Dayforce and Microsoft Dynamics 365. Instead of typical application programming interfaces (APIs), unique APIs were leveraged to manage more difficult scenarios – for example, proper handling when domain models may differ, or when effective dating might be present in one system but not in both."
With data transferring over the wire security will concern some companies. Goldschmied is aware of the risk and added: "To ensure maximum data security, the data exchanged between Dynamics 365 and Dayforce is encrypted end-to-end. Ceridian and Microsoft have ensured that all data is encrypted throughout the entire integration process, regardless of whether data is at rest, in transit, or while it being processed."
With data passing between two different cloud hosting centers this is important for many customers. What is interesting is that the integration was completed by both Microsoft and Ceridian. Goldschmied added: "This alliance is the realization of the Ceridian and Microsoft teams working together to create a robust and seamless integration that will provide tremendous benefits to Microsoft Dynamics 365 customers."
More than just software integration
Ceridian is mainly hosted on Navisite, the exception being in Australia where it is hosted within Azure. It seems Ceridian are unlikely to move from Navisite as part of the deal but they will start to use Azure more. Goldschmied commented: "As Dayforce expands its global footprint, Ceridian will increasingly leverage Microsoft Azure for additional cloud infrastructure. Additionally, Dayforce's underlying architecture also uses several Microsoft technologies. Dayforce's data and reporting tier runs SQL Server on both VMWare and Azure, and leverages Azure notification hubs to send mobile push notifications."
He also mentioned that there would be some joint marketing initiatives. These will probably launch in 2018 when the integration is generally available. While it is surprising that none of the software is yet ready at the time of the announcement, it does enable companies to plan for its existence in 2018.
Is it globally ready?
Not yet. The integration is available for customers in North America from early 2018. Other global customers will have to wait until later in 2018. Ceridian has not announced any timelines yet. For companies that were looking to develop integrations between Dynamics365 and Ceridian, this announcement will see them defer those plans and wait for this integration. This is an automation of the previous ability to export and import data between the two products.
John Bergman, Principal Program Manager for Dynamics 365 Business Applications, Microsoft commented: "Ceridian shares our focus and commitment to empowering businesses on their cloud transformation journey. With this new alliance, we can deliver a seamlessly integrated Dayforce Payroll solution to our Dynamics 365 customers."
What does this mean
If anything this is just the beginning of the alliance. There is a roadmap beyond the initial integration that would be interesting to understand. Goldschmied alluded to this without actually explaining what it included. The initial focus appears to be delivering a global payroll solution for Dynamics 365 customers.
While Ceridian does have integrations to other ERP products Dynamics 365 is one of the market leaders. With cloud ERP now becoming the choice for businesses the announcement is also timely.  It should see Ceridian pick up a significant number of customers in 2018. It will also be interesting to see how deep the alliance progresses. Will Ceridian move their Dayforce hosting to Azure? Perhaps offering it as an option to Dynamics customers. For some this is a prerequisite. They also see the data transfer, despite encryption, as a weakness in the solution architecture.
Ultimately this will see the availability of a global payroll solution available to Dynamics365 customers some time during 2018 or soon after. That the solution is seamlessly integrated will be attractive to many.