What is IFRS 16, how will it affect your business and what do you need to do to ensure your leasing arrangements remain compliant?
­­­If you work in finance, compliance, governance or risk management, you will be all too familiar with the ever-changing and ever-hardening regulatory framework that you operate in. There are specific vertical regulations you need to comply with; but there are also many horizontal regulations that affect every business. These regulations are in a constant state of flux, with new regulations being constantly introduced.
One of the main regulations governing leasing arrangements is IFRS 16. In January of 2016, the International Accounting Standards Board (IASB) issued a new accounting standard for leases, called IFRS 16. It will replace IAS 17.
Under the IAS 17 regulation, when a lease was economically like purchasing the underlying asset, the lease was classified as a finance lease and reported on a company's balance sheet. All other leases were classified as operating leases and not reported on a company's balance sheet. It was black and white, or so we thought. The result was confusion, perhaps some creativity, and an overall lack of clarity or transparency with lease reporting.
The new IFRS 16 regulation describes the recognition, measurement, presentation and disclosure of leases for both parties to a contract. The main difference is that it brings most leases onto the balance sheet for reporting purposes. Virtually every large organization uses rentals or leasing, to obtain access to assets. They will, therefore, be affected by the new standard.
The IASB's deadline for businesses to have this transition completed is on January 1st, 2019. While this date is not imminent, and businesses have time to ensure they comply with the new regulations, the considerations in advance of the transition, span a vast mass of nebulous contract data.
The change will be significant for most organizations both in terms of the additional manual workload, ie. the heavy lifting that is manual contract review, and repapering. That requires a huge change in the way businesses think and act. Dare I say, a 'paradigm shift' within an organization. As not only will it change the way they identify, pursue and report on leases; it will also fundamentally change the overall outlook of organizations, putting more assets and corresponding liabilities on their balance sheets.
What are the questions you need to ask?
Do I know where all my contracts are? This sounds like an easy question, but for most organizations, it is never simple to know where all the contracts are hidden. Be it through M&A activity or organic growth, data siloes, and legacy data means that very few organizations hold all of the information they need in one central location.
Which of my contracts contain leases?
Do I know how to easily parse the agreements to know if leases are included anywhere? Manual review is a challenge even if it is not presented at significant scale.
Do you know how many contracts and how many leases agreements you have across your business?
Does your team have the ability and capacity to answer that question and to get your house in order?
Are systems and processes in place to manage my legacy and go forward agreements?
What tools and expertise are available to help?
What data will I need from my lease contracts to create my compliance plan?
Do I know everything I need to extract from my leases?
How do I figure it out?
Will we have enough time? 2019 will be here before we know it! Can I have all my lease agreements identified, lease details extracted, and the contracts reclassified or revised by the deadline?
What you need to do to ensure your leasing arrangements remain compliant?
The key to IFRS 16 is understanding what is held within your contracts. This not only includes terms, amounts, specific obligations at the end of the term, residual values, etc., but also if there are maintenance or other services bundled in. This last element is key as many entities do not separate an operating lease component in a contract. Because the accounting for an operating lease, and for a service/supply arrangement, have a similar impact on a financial statement under today's rules.
Under IFRS 16, lessee accounting for the two elements of the contract will change, as leases are recognized on the balance sheet. Both lessees and lessors are required to separate lease components from non-lease components in their contracts. If an organization has 100s or 1,000s of lease agreements, this is a monumental task. If an organization has tens of thousands of contracts, and needs to determine which of these are lease agreements. The project becomes a time-intensive task from the word go.
How to solve the problem?
So, the question becomes, what do I need to do right now? How can I begin to answer these questions and get the answers I need before the regulation comes into force?
Many forward-thinking companies are turning to machine learning, a branch of artificial intelligence (AI) to automate the process of reading the corpus of contracts and extracting the key data, to remediate or re-paper their lease arrangements.
Natural Language Processing allows a computer system to read a human language and extract key clauses, sentences and paragraphs. Combined with other AI capabilities, you can understand the intent and meaning within those structures. The system uses machine learning to train itself further, so that it can essentially build its own models for data extraction. Then it can process hundreds and thousands of documents, in a fraction of the time that it would take an army of paralegal and junior lawyer staff.
This is a proven approach. There are many examples of legal operations and risk management departments implementing the latest technology to get a deep understanding of what is in their contracts. The system can be taught to look for specific IFRS 16 language and surface that to the professionals.
Contract discovery and analytics software is now mainstream and the adoption rates are growing exponentially. If organizations stand any chance of being compliant to IFRS 16 in time, it almost certainly necessitates implementing some form of A.I. Some organizations have implemented one or more contract lifecycle management systems, to manage their corpus of contracts.
It is almost as if the changing regulatory and compliance landscape turns the edge of digitalization. It is as if accounting requirements now call for understanding the stilted prose and awkward formatting of contracts, having moved on from binary queries. This is exactly where Natural Language Processing and Latent Semantic Indexing can deliver the insights of contractual relationships and balance sheets, which will propel businesses forward in more ways, than the current regulatory requirements call for.
In addressing the questions I outlined above, there is a very real opportunity to turn a regulatory requirement into, not only a change in the way balance sheets are represented, but also an epiphany in how contractual data unlocks opportunities to contribute to the balance sheet.
In the process of doing that you will most likely find some long-forgotten lease agreements, an auto-renewal or another area where you were bleeding money. Achieving compliance by the deadline and optimizing revenue will be empowering. You'll also achieve that elusive 'future-proofing' ideal as your organization will be ready when the next regulatory challenge comes onto the horizon.
---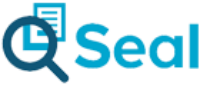 Seal Software Contract Discovery and Analytics helps companies maximize revenue opportunities and reduce expenses and costs associated with contractual documents, systems and processes.