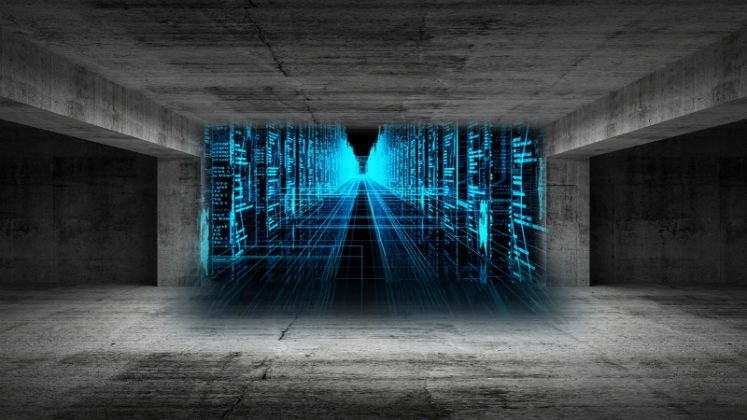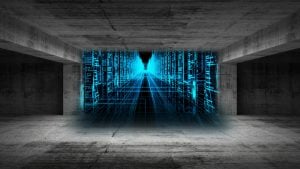 Stephan Scholl, President, Infor opened the main keynote at Infor Next in London. Infor Next is aimed at manufacturing and distribution companies, an industry sector where Infor has a lot of customers in Europe. The keynote was well attended with around 650 attendees from across Northern Europe registering for the event.
Scholl arrived at Infor almost exactly seven years ago with the rest of the leadership team, including Charles Phillips, CEO who was not present at the London event. Since then, Infor has grown substantially. It has also transformed itself into a cloud company. Scholl claimed it is now in the top seven cloud software companies across the world.
In the last three years alone Infor has grown its cloud revenues from 2% to 65% of its total licensing revenues. This year is the best in the company's history. In a nod to the audience he also revealed that the contribution of the UK and the Nordics was also a record. In some ways this is no surprise as much of the Infor heritage is based around Baan which was founded in Netherlands.
The figures are becoming impressive, 71,163,675 cloud users from 8,488 cloud customers. This has grown from approximately 7,000 customers in 2016. The growth has been supported by the strategic alliance that Infor made with AWS three years ago. It now has software hosted in 15 regions and its applications are now accessed from 108 different countries. The AWS alliance has also enabled Infor to accelerate its footprint. This has eliminated some of the concerns that companies have with US centric cloud companies. It is a trend that others are following with Workday and Salesforce both now using AWS.
There is a storm coming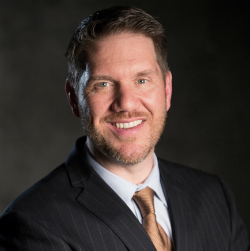 Scholl delivered a keynote that was both a call to action and warning to businesses. The  conference strapline was: "Welcome to the age of networked intelligence". Scholl explained the Infor architecture that it aims to solve its customers challenges with. This was unveiled on stage at Inforum 2017 and is the culmination of billions of dollars in development and acquisition costs. Infor is now integrating its products in a coherent way that is starting to gain traction in its target industries. This year it has announced some significant wins in retail.
Is that because retail are ahead of the curve on transformation? The impression Scholl gave is that he certainly thinks so. He commented :"The Retail transformation led by Amazon that has disrupted so many business models is coming to so many other industries around the world as well."
He went on to say that: "This is only the beginning of digital disruption". The call to action for companies is that they need act now. The inference is that there is disruption coming to every industry and organisations need to prepare. Scholl believes that Infor is in the best place to assist companies on their journey. He sees the technology Infor has as providing the broadest platform available.
Are companies coming to Infor now?
Scholl cited several companies that are already benefiting from moving to Infor. Building merchants Travis Perkins is completely reengineering their internal systems in the UK, in what is one of Infor's largest deals ever signed. Manufacturer Triumph Motorcycles are in the midst of a transformational journey to deliver personalisation to their B2C product lines.
Ferrari has already completed that journey and used Infor software to help modernise their factory at Maranello. Every Ferrari is now personalised to the individual buyer. As part of the transformation they now have five product lines, rather than one in the same floor area. Overall they increased productivity by 40%.
In the last few months Infor has won several significant customers. Many but not all are in the retail sector: Arcadia, Chausport (part of Sports Direct) and Nordstrom to name three. It is not just companies that Infor is attracting. Scholl introduced Cormac Watters, formerly of SAP as the new European Managing Director at Infor. Watters commented why he joined Infor stating: "I think at the moment Infor is in a great place. Certainly big enough to make an impact but small enough where every customer matters. I loved the cloud first and industry strategy, and the Koch brothers investing some money shows that this is real."
Who does own Infor?
Scholl also spoke about the Koch investment on stage stating: "On a valuation of $10.5 billion he bought 70% of the company." This was the first time that the scale of the ownership structure has been revealed. The original press release simply said: "Golden Gate Capital, Summit Partners, and Management will maintain control of the company." Scholl later clarified his statement to ET saying: "There is a difference between indirect and direct ownership which equals 70%. Direct and indirect they get close to 70% mark. In terms of board control and management the press release is accurate because they own multiple different levels of Infor."
So while the current management retains the balance of power it means that any future investors will need to negotiate with Koch. The Koch brothers are noted investors having grown a $40 million business to an empire of more than $155 billion. Koch has also selected Infor to replace both SAP and Oracle at its operating companies. That decision was made before the investment by the internal IT teams. In fact it was that review which seems likely to have started the investment ball rolling. Since it happened Infor seems to be attracting bigger names, both as customers and employees, it will be interesting to see what 2018 holds.
What does the future hold?
While the technology platform architecture is complete the development work is not done. Scholl spoke about Coleman, the Infor AI platform and how it will enhance enterprises in the future. He currently sees four stages of benefits that Coleman AI is and will deliver:
Conversation. People can speak at 140 words a minute, but typically only type at 40. This changes the power of search as AI can interpret speech and give richer responses.
Augmentation: It helps users by augmenting the information they have at their fingertips. Scholl used the example of asking Coleman: "What are my sales in the London Region". While historically a report might need to be written, AI interprets and delivers the answers.
Automation: AI can evaluate processes and highlight exceptions rather than having humans approve everything. This can cut down meaningless approvals to a minimum, freeing up valuable time.
Data science insights: The application of complex mathematical modules to predict future trends. What will customers buy based on what they have bought and weather conditions are new information that companies have never before had. There are many use cases of data science across inventory, sales, human resources and elsewhere. This is a huge investment that will see improvements for years to come in software.
AI is clearly an area of investment for Infor and coupled with their recent analytics acquisition Birst, will provide some fascinating case studies in the months ahead.
What does this mean
While still carrying a debt burden, Infor is growing in stature as the third player in the room with SAP and Oracle. Brand awareness of Infor is growing slowly, helped by sponsorship deals such as the Brooklyn Nets and Borussia Dortmund football club.
James Hannay, VP United Kingdom & Ireland and Benelux at Infor closed off the morning keynote with a bullish message saying: "For the last four years it has been an uphill struggle… We are now riding this wave of demand for cloud. Even the most heavily customised are looking for us to help them move to cloud."
Infor is proving that even heavily customised implementations of Baan IV are migrating to Infor CloudSuite. One example on stage was the Valmet Corporation headquartered in Finland. It migrated from a Baan IV installation with 5,700 customisations to Infor CloudSuite with none. It considered SAP and Oracle but in the end chose Infor.
Over the next few months Infor hopes to win new business with similar customisation's on older ERP platforms as well as migrate its historic customer base. Scholl is also looking to move thousands of existing customers to the cloud over the next few months. It will be interesting to see what they achieve. If they meet those targets, Infor may become a threat to the dominance of SAP and Oracle in the enterprise market.