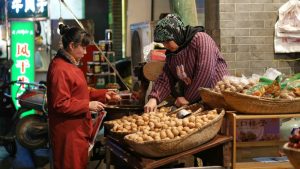 Fapiao are official invoices, registered with the local tax bureau in China. Concur has announced that it has introduced functionality to support an electronic fapiao. The new solution is integrated into China's WeChat social media platform and its e-Fapiao solution.
The fapiao came into force on July 1 when the State Administration of Taxation (SAT) mandated that tax ID numbers and the company name need including on receipts. In response to this, WeChat launched an app that helps provide the relevant information to suppliers so that it can be displayed on the fapiao. In integrating the WeChat solution with Concur it should enable travellers to receive valid invoices quickly from suppliers, without delays.
John Gibbon, Senior Vice President, Platform, Concur commented: "As a global leader in travel and expense, Concur is committed to promoting the development of electronic receipt solutions around the world. With China accelerating the development of its electronic fapiao system, we have developed a localized e-Fapiao solution tailor made for the China market, combining WeChat's hundreds of millions of users with Concur's global expertise."
Removing the compliance barrier
The solution was developed by a partner, Pactera, who perceived the advantage of integrating Concur with the new WeChat solution. It enables business travellers, both local and international to collate relevant information about their expenses for later analysis and reporting.
The fapiao information is transferred from their individual WeChat Wallets into the Concur WeChat official account. This data is then automatically transferred to the Concur expense solution. This enables receipts to be transferred electronically from many merchants to Concur expenses using WeChat. This eliminates paperwork, errors and speeds up the entire process.
For WeChat it is an endorsement of their e-Fapiao. John Zhuo, General Manager of Industry Cooperation Department, WeChat Business Group commented: "We are very excited that WeChat's e-Fapiao solution is now part of Concur's Expense solutions. With Concur's expertise in travel and expense management, we expect that the solution will allow us to deepen our connection with users and expand the usage of e-Fapiao, which will provide users with a more efficient and hassle-free expense experiences."
What does this mean
The days of paper receipts are numbered. Increasingly paperless solutions are replacing them. The WeChat example of the e-Fapiao is an example where people no longer need to worry about receiving a paper receipt. These are often lost or destroyed accidentally. In providing an e-receipt through a social media channel that has approaching 1 billion users (Source Statista) Concur has taken away a burden for many of its business users. It will be interesting to see if similar solutions are made available in the US and Europe. Only Facebook (2 billion) or WhatsApp (1.3 billion) could probably deliver a similar solution to a significant number of people.
For now, Concur users who adopt the integration can take advantage of the new solution when travelling in China.