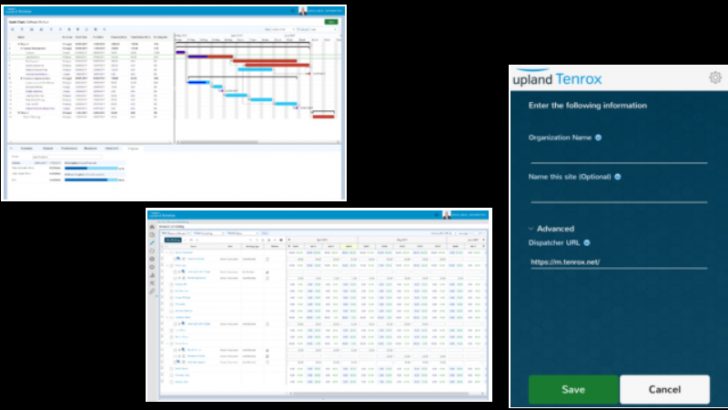 Upland has unveiled a new release for Tenrox, its Professional Services Automation solution. The announcement came during TSW this week and was also covered in a blog.
Updated user interface
Tenrox has introduced a new user interface for both its resource management module and mobile application. The updated resource management delivers increased efficiency for users and is based on customer feedback. It also has new options across several views. These include an option in chart view that displays the amount of time scheduled on a booking. It is also easier to switch between views. When switching back, settings are remembered, saving time for users.
The update to mobile has added greater support for single sign-on providers. Though Upland did not reveal which vendors are supported or added. The administration processes are also improved with users able to configure multiple organisations, including test and production.  There are also more login options available.
New functionality
The new release has also added functionality to several modules.  The most improvements are to the project planning module. There are additional options around which projects are integrated with the resource management module. It has introduced an automation tool and a wizard to help manage conflicts when project plans and work plans are unaligned. Export to Microsoft Project now has the option to include or exclude actuals. There are also several other minor improvements.
Another improvement to UI is in the expense entry where it has improved the field layout. There are also improvements to project billing. These include the ability for multinationals to budget projects in the local, or project currency.
What does this mean
Is this a huge update? Probably not. Certainly it is not as big news as the new system launched by Deltek, bringing another competitor to the market. Other announcements this week at TSW have included FinancialForce who have extended support for shift management and improvements to its forecasting capabilities. Kimble introduced diagnostic analytics, making an executive tool available for business leaders.
For Tenrox this feels like an announcement to make a noise at TSW. This is not a bad thing but one would expect their next release announcement to have something more substantive. Having said that the UI work is a piece that can take substantial development time and customers should welcome the change.