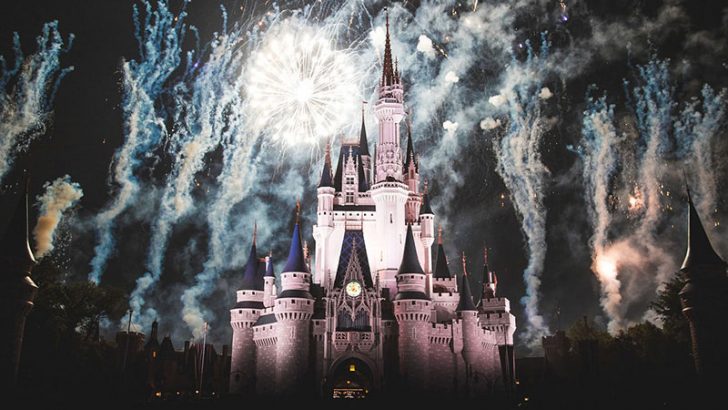 Back in 2015 Disney built its own private blockchain platform called Disney Private Blockchain Platform. Unlike many blockchain platforms, this one has been battle tested. Disney has used it across the ticketing systems at its theme parks and in its loyalty programmes. In 2016 it renamed it Dragonchain, open sourced it and created the Dragonchain Foundation to manage it.
Dragonchain has now announced plans for an Initial Coin Offering (ICO) on October 2nd. The ICO will see the launch of the Dragon token. Businesses who want access to the platform, services and software will pay for that through Dragon tokens. The sale of the first batch of tokens through the ICO will be used by the Dragonchain incubator. Its remit is to support start-ups and entrepreneurs to build out the applications on its marketplace.
Dragonchain, a platform unlike any other
Like Hyperledger and Ethereum, Dragonchain is a permissioned blockchain platform. Unlike them, it appears to have built in the ability to interact between the various blockchains. This is a significant difference and could give the platform a serious lead in the market. At the moment there is increasing concern over how different blockchains will interact. One solution is the standards based Interledger Protocol.
Companies can build their own blockchain solutions on Dragonchain. They do this using the platform but with two differences. Blockchain solutions on the platform can interact if the developers allow them to. Secondly, the data is kept by the customer using a standard hybrid data model. Dragonchain does not hold the customers proprietary data just the blocks in the ledger.
It might seem a subtle difference but it goes further than that. The platform allows any developer to build their own smart contracts. They don't need to know how the platform works or use any specific language. The key element here is just that they understand what a smart contract is. Enforcing the smart contract is the responsibility of Dragonchain. It is clean, easy and likely to get a lot of attention when the platform goes live next year.
Joe Roets, Founder and CEO of Dragonchain, Inc., says: "When we created Dragonchain, we wanted to build an easy-to-use hybrid blockchain platform with all the benefits of immutable proof on the public blockchain, in a flexible business-focused package. Most importantly, we wanted to build a platform that is secure and easy to implement.
"Unlike existing platforms, with Dragonchain you retain complete control of your data. Sensitive business logic and smart contract functionality is kept proprietary. Dragonchain enables applications to leverage a spectrum of trust through multi-level contextual verification."
What does this mean
Many of the blockchain solutions in the market are simply trials. There are few blockchain solutions in production. Dragonchain will not become fully production platform until 2018. However, it is based on Disney's real-world experience of using it for ticketing and loyalty programmes.
The other benefit of this is that Disney knows how to run a token-based environment. It has been doing this for many years through its loyalty and fan programmes. While Dragonchain is now run by a separate foundation investors will hope it has access to that knowledge from Disney. Just the connection between Dragonchain and Disney will give a lot of investors a reason to trust the ICO. That is something that most ICO announcements do not have.
It will be interesting to see just how many apps and services Dragonchain can get on the platform by the official go live date. While there will be a lot of emphasis on business, it is likely that this could also end up being a platform for fandom. Star Wars, Marvel and Pixar are highly marketed and Dragonchain is the obvious location for a new generation of fan forums. If that happens and is successful, Dragonchain will also be able to show its ability to handle larger numbers of users than any other blockchain project today.