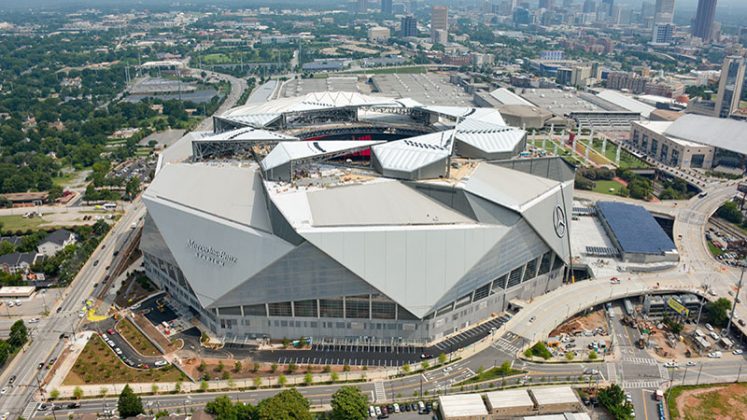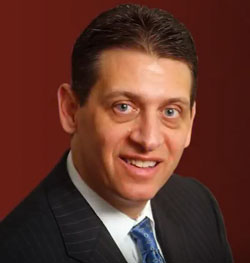 Atlanta Falcons are getting a brand new stadium for the start of the US Football season. The Mercedes-Benz Stadium will hold more than 71,000 fans. Sports fans expect an immersive experience on match day. They want traffic reports, team reports, interviews with key players, fan forums, competitions and much more. IBM is to deploy its IBM Fan Experience in the new Mercedes-Benz Stadium to deliver a better fan experience for Atlanta Falcons fans.
According to Philip Guido, General Manager, IBM Global Technology Services: "Our goal was to truly redefine the game-day and event experience, and in the process, reset the bar for sports and entertainment venues everywhere. Creating the ultimate fan experience today means meeting fans where they are, with a personalized platform for fast, seamless, and secure interaction. With Atlanta's new Mercedes-Benz Stadium, we achieved this goal."
What will the IBM Fan Experience deliver?
IBM is delivering a number of integrated information feeds to fans as part of a larger fan experience solution. It will allow fans to personalise what they get and how they interact with the services. This is not just about ticket holders. All major sporting brands know that those who physically attend games make up just a small number of their fans.
The services fans are to get are:
Fan Experience: Detailed news on the teams including exclusive content and images. Fans can choose to follow the team or just their favourite players. It will also allow the fans to access merchandising along with pre and post match interviews with players. Fans will also have access to large amounts of statistics.
Travel news: Details of transport routes including local transport will be delivered to the mobile app. This will allow fans to decide how they will get to the stadium and reduce the risk of being late for a game. There will also be public transport maps and schedules built into the app.
Parking: For fans driving to the game they will be able to use the travel news to avoid traffic jams. There will be 12,000 parking spaces and fans will be able to pre-purchase a parking slot through the app.
Assistance: For fans who require assistance on game day the app will provide access to support services. This will include the ability for disabled fans to request help. The app will also help fans navigate around the stadium by providing them easy access to different parts of the stadium.
Mobile ticketing: Fans will be able to buy, sell and even transfer their tickets through the app. This will ensure that the stadium is always full and fans have a chance to buy a ticket.
What technology is being used?
To deliver the new fan experience IBM is deploying more technology than can be found in many business parks and city centres. There will be over 4,000 miles of fibre optic cabling.
The Wi-Fi network will consist of over 2,000 wireless access points. This will cover the stadium and the car park area. It will provide coverage over an area of 282,000 square foot. This is larger than most shopping malls and more access points than are likely to be found in most city centres. The Wi-Fi will have an 80Gbps connection to the Internet. This is more capacity than a lot of data centres and should ensure that fans will be able to get online and stream content from their devices.
Each guest suite will have multiple video feeds. Across the stadium over 200 devices will be fed live video on game day. Some will also be connected to other systems which will deliver replays and data feeds. The stadium will also have its own Internet of Things (IoT) network. Every concession stand will be connected to the network as will all the security cameras.
There will also be 90 miles of audio cabling. This will be connected to speakers which can be selective turned on to enable audio to be targeted to different sections of the crowd.
What does this mean?
Major sports clubs need cashflow. Their salary bills run into hundreds of millions, especially in the USA. The only way to pay those bills is to take more money off of fans. Just increasing ticket prices is not enough. Teams already have highly active social media sites and fan engagement programmes. Many have even set up their own TV channels where they can sell access to fans and advertisers.
The use of mobile apps to drive even greater fan engagement is growing. Importantly the apps are more than just about selling the club and its players to the fans. Match day information such as transport links and information about stadiums is also essential. To make this happen inside the stadium, wireless networks with extremely high bandwidth and capacity are required. Many of these networks far exceed comparable networks in city centres.
Another key factor is security. As clubs increase their fan engagement they begin to collect large amounts of information on individuals. That data has to be collected, stored and then mined to deliver new and accurate services and data. Who will look after that data?