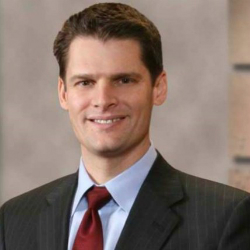 SAP has announced that during the first half of 2017 SAP it has won seven significant deals in greater China with SAP SuccessFactors. That its flagship HCM is having success in the worlds largest market is good news for the global ERP company. The seven companies listed vary in size and include multinationals. It means that SAP's Chinese data centre is operational and in use. It also raises the question as to when they will open a second.
Greg Tomb, president of SAP SuccessFactors commented: "In today's global environment, businesses need cloud-based HCM solutions that not only provide a unified and engaging employee experience for the global workforce but also address the unique needs of each operating environment. We're excited to provide our newest customers and their employees with a world-class HR experience in Greater China and the ability to scale the power of their people internationally."
Wins across industry sectors
What is interesting about these wins is that there is a broad cross section of industry sectors. This bodes well for SAP as it should enable further successes through customer advocacy. The largest public company is GF Securities Co. Ltd. They chose to implement SAP SuccessFactors Performance & Goals solution to support talent. The company has 11,544 employees and is #705 on Forbes worlds biggest public companies list. It has 264 brokerage branches in China and subsidiaries in Canada and London.
In fashion, Bosideng International Holdings Limited has 4,246 employees according to their latest annual report. It is using SAP SuccessFactors to automate its HR processes, removing paper based systems.
Founded in 2011 Shanghai Qiniu Information Technologies Co. Ltd chose SAP SuccessFactors Employee Central and SAP SuccessFactors Performance & Goals solutions to modernise its HR systems. Listed as the 19th fastest growing tech company by Deloitte in 2016 it needed a solution to help retain its top talent. This is a challenge for many fast growing companies. Crunchbase lists the company as having less than 100 employees, this was probably out of date within a week of the entry. For that size of company SuccessFactors might seem misaligned. However fast growth companies cannot select what they need today but what they need in three years time. Otherwise they have to go through several implementations.
Not just SAP SuccessFactors
Ningbo Economic & Technical Development Zone Holding Co. Ltd. (NETD) is using SAP Leonardo and SAP S/4HANA as well as SAP SuccessFactors. Originally founded as a simple import-export business to support the Ningbo economic and technical development zone it restructured in 2000 and is now a diverse industrial group. They have an aggressive expansion policy and are building a Smart Manufacturing Innovation Centre in Ningbo. The company is also looking to expand across China.
Hubei Xin Yang Feng Fertilizer also chose S/4HANA alongside SAP SuccessFactors. This suite of ERP plus HCM will allow the business to manage a complex international business. It operates several manufacturing plants across China producing concentrated phosphate & NPK fertilizers. It also has a strong R&D facility and created fertilizers holding several patents.
In Taiwan, E-Life Mall, are using the complete suite of SAP applications with SAP SuccessFactors, SAP S/4HANA and SAP Ariba to support their retail operation. It has more  than 340 stores and 1667 employees (Source : Bloomberg).
The final company is  Suzhou Anjie Technology which also selected SAP S/4HANA to support its Industry 4.0 initiatives in the manufacturing of functional insulating and cushion materials. With 1200 employees using the HCM they are looking to improve training and drive productivity enhancements.
What does this mean
With six major companies won in China, SAP is well placed to win further market share in the country. Competitors such as Workday have limited presence in the country and until their recent announcement about a public cloud offering on AWS, had little chance of getting there quickly. It is a market that Oracle has a presence in and should offer competition soon. Oracle added localisation for China to R12 this year, so expect some announcements on major wins from that vendor as well.