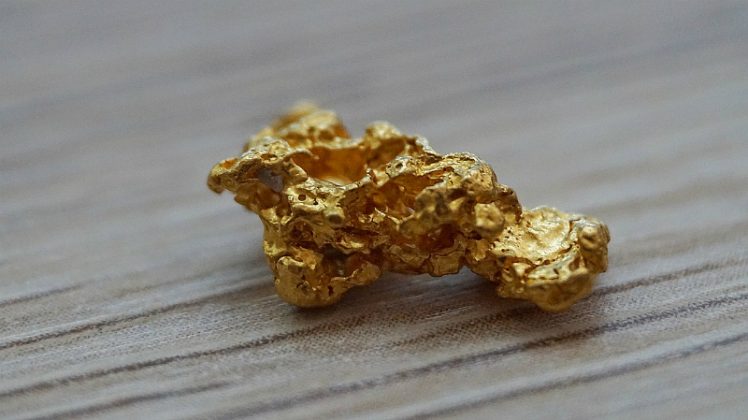 Many organisations still have considerable concerns about moving to the cloud. A year ago, Oracle unveiled the Oracle Cloud at Customer solution. This allows organisations to use cloud infrastructure on their own premises. It has now announced an extension to Cloud at Customer. This will deliver a full cloud stack to an organisations premises.
Customers can purchase cloud solutions, including SaaS, PaaS and IaaS. These are installed and managed by Oracle on the customers premises and priced in the same way as Oracle public cloud. The downside is that it is more expensive.
Cloud at Customer has already had success. It is implemented in more than 30 countries across 6 continents. AT&T is utilising the solution as part of their major IT transformation. According to Nirav Mehta, Vice President, Product Management, Oracle, AT&T are looking to migrate all of their Oracle solutions to the Oracle cloud. Part of that deployment is provided by Cloud at Customer. It provides an on-premises solution that is the exact duplication of the public cloud version.
What solutions are available
It is clear that Oracle intend to duplicate most if not all their Oracle Cloud services on the Cloud at Customer platform. Currently those service include:
Infrastructure: Provides elastic compute, containers, elastic block storage, object storage, virtual networking, and identity management to enable portability of Oracle and non-Oracle workloads into the cloud.
Data Management: Enables customers to use the number one database to manage data infrastructure in the cloud with the Oracle Database Cloud, including Oracle Database Exadata Cloud for extreme performance and Oracle MySQL Cloud.
Big Data and Analytics: Empowers an entire organisation to use a single platform to take advantage of any data to drive insights. Includes a broad set of big data cloud services, including Oracle Big Data Cloud Service, Oracle Analytics Cloud, and Oracle Event Hub Cloud.
Application Development: Enables organisations to develop and deploy Java applications in the cloud using Oracle Java Cloud, Oracle Application Container Cloud, Oracle Container Cloud, and Oracle WebCenter Portal Cloud.
Enterprise Integration: Simplifies integration of on-premises applications to cloud applications, as well as cloud application to cloud application integration using Oracle Integration Cloud, Oracle SOA Cloud, Oracle Data Integrator Cloud, Oracle Golden Gate Cloud, Oracle Managed File Transfer Cloud, and Oracle Internet of Things Cloud.
Security: Enables organisations to use Oracle Identity Cloud to implement and manage consistent identity and access management policies.
Software-as-a-Service: Provides organisations with a complete suite of software to run their businesses, including Oracle ERP Cloud, Oracle CX Cloud, Oracle HCM Cloud, and Oracle Supply Chain Management Cloud.
Many advantages for large organisations
This is a smart move by Oracle. Many organisations are still hesitant to move to the cloud for a number of reasons. Data security, data privacy and latency being three such concerns. In the UK, Oracle is seeing traction from government organisations. However, it was unable to reveal which department(s) are looking to acquire the technology.
It also enables organisations to purchase SaaS licenses such as Oracle Fusion without worrying about the hardware and platform requirements. The complete solution is deployed on premises by Oracle. It is then charged in the same way as if the customer purchased the licenses through Oracle Cloud. The solution also includes add-ons such as Oracle Identity Management.
Mehta also sees this as a way to gain a footprint in areas such as Asia and Africa, where Oracle does not have a public cloud presence. This is a clever move. It enables Oracle to migrate customers to its cloud solutions without the need for significant investment in data centres and infrastructure in those locations. However, once it has built up a sufficient customer base that will no doubt form part of the decision making about further data centre expansion. It may also lead to a great take up in China. Regulation is becoming increasingly protectionist. Allowing companies to retain the hardware, software and data on-premises may overcome some of the barriers that are being put up.
In terms of industries Oracle is already successful in healthcare, education (including a larger University in the US), government and Finance.
Mehta was keen to stress that this is the complete stack of Oracle products. The product was developed with three simple principles in mind:
As simple to buy as Oracle Cloud.
Simplicity of use: It should not be different from Cloud, should be the same exact technology, features/compatibility.
Simplicity of support, a single service layer across the solution.
Answering the obvious questions, support and elasticity
One of the advantages of cloud is that it is scalable and elastic. We challenged Mehta to answer how Oracle could deliver the elasticity that organisations look for and get from the public cloud. He admitted that the instant flexibility will not be as good as public cloud but that it was still built into the offering.
The hardware provided is normally over specified for a clients requirements. He cited the Exadata cloud machine. The minimum purchase is for 16 cores. However, the unit is shipped with its full 80 cores. This is important as that is the same configuration as Oracle installs in its cloud data centres. Clients are able to scale or burst up to the full 80 cores, enabling them to have the instant elasticity they look for. Oracle has also ensured that its supply chain can deliver upgrades in as little as two weeks to clients. Clients who plan jointly with Oracle should therefore be able to scale as they need.
The support offering is also flexible. It was initially globally managed according to Mehta. Oracle is now offering in-country staff such as security cleared UK citizens for UK organisations. In high security environments Oracle will place staff on premises if there is no internet connectivity. These options will come at an additional cost but provide the opportunity for all organisations to benefit from the full portfolio of cloud tools that Oracle offers.
So what are the disadvantages
At first glance the only real disadvantage is cost. The total cost of the solution is more expensive than the public cloud. Organisations will need to pay for their own data centre costs. The ability to deliver the range of SaaS solutions that Oracle are offering is attractive. The starting point is around 1,000 users according to Mehta. The available SaaS solutions include Oracle ERP Cloud, Oracle CX Cloud, Oracle HCM Cloud, and Oracle Supply Chain Management Cloud.
Mehta is keen to stress the advantages around security. There are still some grey areas that companies would be wise to consider. Legislation such as GDPR and privacy shield may need a closer look. Organisations will look after all the security keys and can tightly control the physical access to the equipment. The  but they will not actually own the equipment.
It seems unlikely that Oracle would be forced to divulge data on their equipment held within a customer organisation, but there is also no case law yet. In addition, as hardware is refreshed the destruction of storage to ensure that the data is not retained is even more important. This is something that will need be agreed in writing before any installation takes place.
Mehta commented that organisations see the four year hardware refresh cycle as a point where they consider Cloud at Customer. This places the onus of the hardware refresh on Oracle. They are also responsible for the disposal of the old equipment. While arguably it is no different from Oracle retiring public cloud data storage, there are some additional questions that organisations will raise.
Cost benefits are still there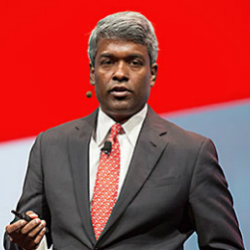 While the public cloud offering is less expensive it does not mean that there are not benefits to implementing the customer at cloud solution. Nuno Vasco Lopes, CEO, Glintt Healthcare Solutions commented: "Oracle Cloud at Customer provides us with a consolidated solution to make sensitive healthcare data securely available. The efficient and flexible solution has reduced the total cost of ownership by 18 percent and delivered high customer performance."
Organisations also no longer need to require Oracle qualified staff to work on their equipment. This effectively outsources a large proportion of their IT staffing requirement.
Thomas Kurian, President, Product Development, Oracle commented: "Oracle Cloud at Customer is a direct response to the remaining barriers to cloud adoption and turning those obstacles into opportunities by letting customers choose the location of their cloud services. We are providing a unique service that enables our customers to leverage Oracle Cloud services, including SaaS, PaaS, and IaaS, both on their premises and in our cloud.  Customers gain all the benefits of Oracle's robust cloud offerings, in their own datacenters, all managed and supported by Oracle."
Competitive advantage
Mehta sees Cloud at Customer as having a significant competitive advantage of other offerings. Oracle are delivering a complete Cloud solution from a single vendor. Mehta commented: "This is a critical difference between us and anyone else including Azure stack. All the solutions that try to attempt this require multiple vendors to deliver this. With Azure you need to get hardware support from another vendor."
Mehta admits that while the Azure and other offerings are "technologically cloud", their service falls short of the Oracle solution. Whether it is that different from the complete outsourcing that companies like IBM has offered in the past is another matter. Though IBM never offered SaaS, on premises in isolation. Critical to the success will be the service offering that Oracle delivers over the next few years.
What does this mean?
Oracle are now starting to leverage their complete stack in a way that other companies will find difficult to emulate. It is not that they are delivering IaaS, PaaS and solutions to clients. It is that a client can pick and choose which solution they want.
Mehta commented: "This is a risk free way to get their toes wet with the Oracle cloud. Many of them are starting with lift and shift into CaC.  They get lots of tooling.  Many take advantage of the hardware refresh lifecycle to stop separately procuring hardware for their applications to move to this platform. All they want to do is consume a service that just works."
Cloud at Customer now provides a road map for customers to move to the cloud. This is without many of the risks, perceived and real. It will also allow some companies to move workload off the public cloud and back on premises easily. This is an interesting option should the regulatory landscape change or latency becomes an issue.