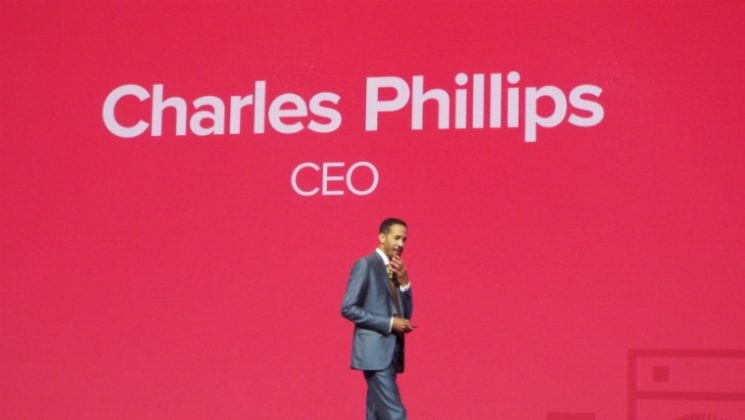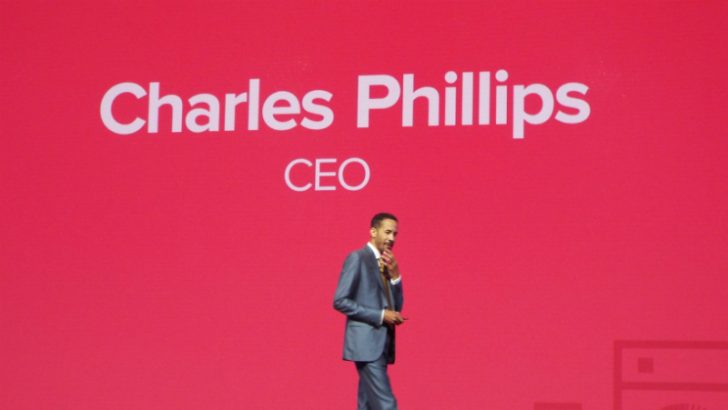 Charles Phillips, CEO Infor hosted the keynote at Inforum 2017 and the volume of content did not disappoint. He underscored his belief that Infor has momentum and backed it up with statistics. He also unveiled the latest version of the Infor strategy. This has matured from a year ago with two new layers: analytics and business networks. The last of these is something that Infor claim is unique.
Phillips spent a large percentage of the keynote recapping the CloudSuite updates that Infor has or will put out in recent times. Why industry leaders feel that briefly putting up slides filled a mass of information is a good idea, we aren't sure. Barely a quarter of the detail was covered and it sometimes felt that they wanted to pack five hours of content into half the time.
The audience was left in no doubt that the development teams have worked hard over the last year. They were also reminded of how many new features CloudSuite has gained. It is material that should have been left to the industry and product keynotes. This allows more time for key materials that are often lost in the blur of a rushed keynote.
Is the Infor momentum unstoppable
Philips wanted to wow the audience with figures proving that Infor's momentum towards cloud was irresistible. There are 8,488 customers on the Infor cloud with 75 million subscribers across 108 countries. Infor is gaining market share according to Phillips and generating cash flow. While it may be gaining market share it is difficult to quantify how much is replacing obsolete solutions or competitive ones.
The detail is slightly more complex. Infor now has 8,488 customer in its cloud. In the last 24 months they have had 1122 new customers go live. These are a mix of on-premise and cloud and it isn't clear whether they were net new. They have 60% bookings growth year on year and 55% of total license revenues are now SaaS based rather than license based. This is a significant step forward.
This shows that there is strong growth at Infor. The UpgradeX program, however, does not appear to have been as successful as the company might have hoped. It has only managed to migrate less than 10% of its 90,000 customers to cloud. This is a low percentage but better than competitor Epicor. Pam Murphy, COO revealed that the UpgradeX program has matured with several tools developed to help legacy customers migrate. Those tools include implementation accelerators, ETL and others.
What was significant was the presence of several larger SI's as sponsors of the event, a fact that Phillips drew out. Grant Thornton, Accenture, Deloitte and Cap Gemini have all sponsored the event for the first time.
The Si's see a good reason to be part of the Infor strategy. This could be the opportunity to help migrate a large legacy customer base. It is also possible that the new customer wins such as Nordstrom, Safeway and the three letter acronym US security service that Phillips revealed have attracted them. They are developing practices around the Infor product line though.
Doug Tiggan, VP Retail at Infor told us that one Si has just set up a retail practise and another is considering it. This is good news for Infor as the SI's will help to bring significant customers to their door.
Five tiers of strategic architecture
Infor also unveiled their five tier architecture. The bottom layer is the industry suites which are developed to deliver industry specific functionality that Infor supply software for. The premise is that bespoke work is only added to the core if it is in the best interests of the Suite, rather than the customer.
The second tier is cloud. Infor uses AWS and many of the services that they provide. This now includes Elastic Search across the portfolio. It means that users from within one application can search across all applications in use if they wish to (and are able to).
The next three tiers are the really interesting ones: network analytics and artificial intelligence.
Welcome to the age of networked intelligence
This is the title for Inforum and while Phillips claimed it as unique in the industry, the concept isn't though. Håkan Håkansson, Professor BI Norwegian Business School was one of the pioneers of the work on business networks. Infor seem to have taken his and other academics work to heart. GT Nexus provides 55,000 end points of businesses and the company is integrating Infor into the GT Nexus network. The work is new but it is now possible to understand the state of logistics from within some Infor products such as CloudSuite Manufacturing.
Infor is to enable its applications, where appropriate, to delve into the GT Nexus ecosystem to bring back supply chain information for customers to review. This is part of the core systems. However customers would almost certainly need to subscribe to the GT Nexus network.
Infor are not the only ones with this networking concept. Mavenlink, a professional service automation company also sees business networks as the future. It will be interesting to see how Infor develop this concept over the next few months.
Phillis sees this as developing in areas such as commerce and IOT. It will: "address multi company processes and build a network." Companies no longer build products within their for walls. They have federated trading partners who help to build and also sell the product. This may be one of the reasons that SI are suddenly keen on Infor. A corporate buying the Infor software opens up the possibility of extending sales and consultancy services into their supply chain.
Birst bursts onto the Infor platform
The acquisition of Birst saw Infor finally own their analytics product outright. Previously they used an OEM version of IBM Cognos. Birst is a cloud first product and is already integrated into the Infor platform. Single sign-on was completed in days and home page dashboards can now interrogate data and present Birst analytics graphics to end users. This is just the start of what Infor/Birst can deliver to customers.
Brad Peters,  SVP BI Analytics ( and founder of Birst) explained that: "BI (Business intelligence) is all about leveraging your application data. With Infor Birst now has easy access to all the ERP data sets within an Infor customer. Once that data is accessed Peters added "Its all about looking across processes and gaining insight". Those insights are whether Birst will help.
Artificial Intelligence platform Coleman launched
Infor finally announced their artificial intelligence platform called Coleman. It is named for Katherine Coleman Goble Johnson, a brilliant mathematician whose story is portrayed in the recent film Hidden figures.
Infor has taken a different approach to this platform than Salesforce has with Einstein. It's approach is to embed artificial intelligence into modern applications. While some functions may be chargeable, many will be embedded into the core product. This can be seen in the new retail application being built in conjunction with Whole Foods. For example, forecasting, assortment planning, and promotion management is now included in retail. Other areas include predictive inventory management for healthcare and price optimization management for hospitality.
Duncan Angove, President, Infor explained Coleman onstage as an "Industry focused AI that will power industry CloudSuite". Infor will develop more areas over time.
So what is Coleman
Coleman has four key components:
Conversational UX through chat, voice and image recognition. The voice interaction will use Amazon Lex and will work in multiple language as Lex supports them.  It will use open source image recognition algorithms.
Augmentation: Amplify a users work, assisting them and delivering information in a timely fashion using the conversational UX.  This could be scheduling vacation of initiating workflow to promote a member of staff.
Automation: Automation of mundane work. Coleman can carry out tasks on any day and at any time.  This will include such things as invoice matching. It will observe invoices matched and learn over time, improving its matching capability and even how a company might want to factor certain invoices.
Advises: This is not about the Coleman taking full responsibility but merely suggesting a course of action for a user to follow. It will make recommendations in context and will learn over time
In a canned statement Charles Phillips, CEO of Infor commented: "Infor spent many years automating processes that followed clear rules, such as accounting and manufacturing processes. We are now leveraging machine learning and our access to large amounts of data to assist users with less structured processes such as complex decisions, conversations, and predictions."
What does it mean
Like most coins there are two sides to the Infor announcements. It believes the current rate of growth can be sustained. They recently signed up Safeway and Koch Industries is rolling out Infor products to its companies. This includes a major HCM roll out to all its employees, 130,000 of them across the globe. That SI's seemed to be strengthening their Infor teams is a positive sign that they see Infor heading the right direction.
The other side is that they still have to migrate 90% of their legacy customers to the cloud. This is better than the 98% Epicor need to move but it is something that they will need to push on. The problem is that many probably don't want to move.
Coleman is live and being used in some environments already. Not all Industry CloudSuites have been updated though and it will be interesting to see what they deliver over the next year.