IFS has announced the signing of a new partnership agreement with ISYX Technologies. The new partner will extend the reach of IFS into the Middle East and Africa where ISYX mainly operates. It has additional offices in India, London and Singapore.
Conflict of interest
Founded in 2011 ISYX has grown rapidly to over 200 staff and 10 locations. They are already a Microsoft Gold Partner and SAP partner and recently achieved the SAP Partner Centre of Expertise (COE) Certification. They have customers across several industries including aviation, construction, manufacturing, and asset intensive industries. The agreement will see ISYX market and deploy IFS applications across Middle East and Africa. What isn't known is how ISYX will balance the competition between Dynamics365, SAP and IFS.
The deal has a lead-in phase. This will see ISYX staff will undergo the requisite training through the IFS Academy for its pre-sales and delivery teams. It is likely that IFS teams will also assist ISYX in its initial deployments. This will help teams develop an appropriate level of expertise. ISYX will look to sell applications that include Enterprise Resource Planning (ERP), Enterprise Asset Management (EAM) and Field Service Management (FSM).
The conflict is most apparent in the construction industry where ISYX recently hosted a seminar with Microsoft in Dubai. It may decide to set up a separate business unit for the IFS team. This will resolve that conflict of interest but could raise its internal costs. It will be interesting to see how quickly the new partnership results in sales.
Not just a solutions provider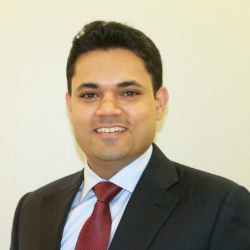 ISYX were recently nominated in two categories in the "Reseller Middle East Partner Excellence Awards 2017″. The first was solutions provider of the year, the second was security reseller of the year. The latter is why ISYX believes it has a rich customer base for IFS applications to exploit.
Sharoon Shamsuddin, CEO, ISYX Technologies commented: "We are very excited to be developing joint opportunities with IFS and look forward to a rewarding partnership. IFS is a globally recognised leader in enterprise software, and coupled with our global presence in ten countries servicing 500+ customers, the partnership will empower organisations to advance their digital transformation by adding value and industry expertise."
The inference is that ISX will look to deploy IFS in some of its customers. One assumes it will targets those where they have security work rather than SAP or Microsoft deployments. Mr. Shamsuddin added: "Our approach is to adopt the role of an 'advisor' to our customers, understand their business challenges and address them by providing fully integrated end-to-end solutions to support their complex business needs. Partnering with IFS has helped us further strengthen our solutions portfolio. We look forward to working closely with their global and local teams to provide our customers with the highest levels of service and support through all phases of the deployment and increase IFS's footprint and market share in the MEA region."
If ISYX understands its customers through the security consultancy it can use this to talk about their wider ERP needs. Which software they will offer however is unclear though no doubt will depend upon the customers requirements and preference.
What's it mean
That IFS has signed a well established SI partner is good news for the Swedish based ERP company. If this translates to higher sales in the region, specifically the Middle East and Africa then it will help with their global expansion.
Luis Ortega, Managing Director for IFS in the Middle East, South Asia and Africa, commented: "We are pleased to announce the partnership with ISYX Technologies and we expect that our co-operation will result in a growing customer base in the Middle East and Africa."
What isn't clear is who is making the upfront investment for the training and initial marketing collateral. This is an interesting question and one that would determine where this initiative stemmed from. IFS committed to extending their reach across the globe following their move to private equity ownership, but if ISYX has "no skin in the game" one questions how successful the partnership will be. If ISYX sees IFS as a good partner because of the depth of functionality within its software and the synergies with its customer in the Middle East, it could become a major partner for IFS.