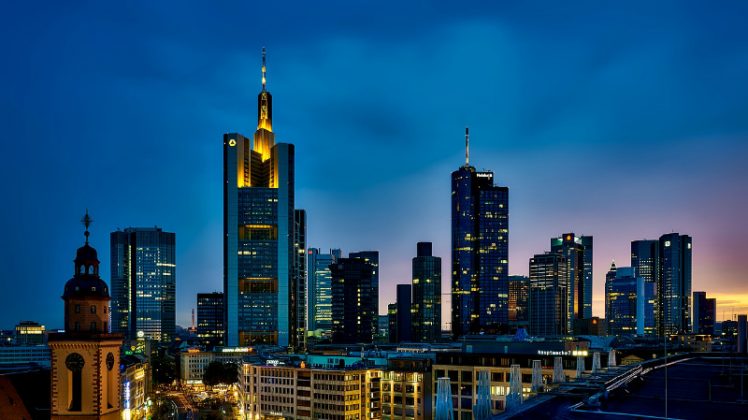 Oracle has announced that it will expand the capabilities of its Oracle Cloud EU Region in Germany. The announcement comes shortly after SuiteWorld where Oracle NetSuite GM Jim Mcgeever revealed that it would open up a new region in Germany.
The assumption is that this latest announcement is to meet the requirements of NetSuite. Oracle has extended its current expansion to handle its new subsidiary and made the compute capacity generally available. It will not be losing money if Oracle NetSuite doesn't take up the extra capacity. The demand for data centre space means Oracle should be able to sell it to enterprise customers.
Whats happening in Germany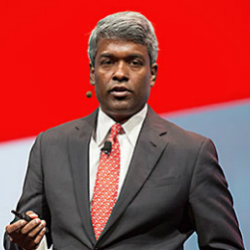 Oracle will add its next generation IaaS (Infrastructure as a Service) infrastructure and Platform as a Service (PaaS). The services will not be available until H2 2017. This gives an indication of when NetSuite will become available too. Oracle has been bullish about its success in IaaS and PaaS and it has attracted SME's to its colours as well as the large enterprises.  SME's were well represented at the Oracle BMX event earlier this year. That success was backed by an increase in revenue by 71% in Q3FY17 to $1.3 billion.
What isn't known is how much of that business was existing customers moving to the cloud or net new gains. Observers have thrown doubt on the success of the Oracle Cloud strategy. However, like SAP they are not going to fade away any time soon. Overtime they may come under pricing pressure from the likes of AWS, Google and Microsoft but their ace in the hole is the ownership of their hardware. They also have several major applications hosted within their data centres, which will soon include NetSuite in Europe.
Thomas Kurian, president of product development, Oracle commented: "Our customers and partners in the EU and in Germany have trusted their businesses and mission-critical workloads to the Oracle Cloud for years. The expansion of the Oracle Cloud EU Region in Germany will deliver the best cloud services, not only our leading SaaS offerings, but also our new PaaS and IaaS offerings. Oracle will be providing EU-based cloud customers with unmatched performance, availability, and governance, and support of the broadest range of enterprise applications from any cloud platform."
Resilient architecture
Like its competitors each region is more than a single data centre. The Oracle Cloud EU Region in Germany will include three data centres with interconnecting low latency resilient links. These Availability Domains (AD's) are located within the Frankfurt metropolitan area. Once complete they will provide a high level of failure protection. This will ensure that Oracle's Cloud services are always on.
Oracle already has customers using their Cloud services in Germany including Global Drinks, Lufthansa Cargo AG, and Mövenpick. The expansion in Germany will help to alleviate the concerns around data protection for many organisations. It also puts the company in a good position for when GDPR comes into force in 2018.
Frank Obermeier, vice president and Country Leader, Oracle Germany said: "Oracle cloud technology is enabling enterprises to develop new services, create new digital experiences for their customers and compete in new markets. This investment in Germany demonstrates our commitment to provide unrivalled state of the art technology infrastructure where and when our customers need it.  This will be particularly important as companies ensure their migration to the cloud complies with impending EU General Data Protection Regulations."
Are customers and partners lining up?
Oracle is additionally quick to announce that several customers are keen to see the new region fully live. It will allow US companies to easily expand into the region without the downsides of hosting data in the US or even the UK. With the latter about to exit the EU there will be a number of countries that will not want to host their data in Britain. This is an interesting prospect as it means that the UK may soon have a glut of data centres as companies decide to move some or all of their operations to the continent.
Those companies looking to expand into Europe will now have a decision to make. That is, in which Region/Availability domain will they look to host. For many that may be London as they look to sell their software into the UK. For others, the decision will not be so clear cut. While entering the UK market is generally seen as simpler, the lure of the larger European market might draw organisations to Frankfurt instead.
Gary Mawdsley, Co-Founder of AnzenData commented: "Working with Oracle's modern IaaS located in the United States, we have been extremely impressed with the high compute performance and super low latency. We are very excited the Oracle Cloud EU region is coming online. This opens up a second major geography which is essential for Anzen, where a second continent is fundamental to the integrity and legitimacy of the Anzen product. The Oracle vision and roadmap for the cloud can only further enhance and support Anzen's strategy and offerings."
Conclusion
This is an interesting announcement. It demonstrates the impact of the NetSuite expansion on Oracle.  It will be interesting to see whether further announcements follow as NetSuite pursue their aggressive expansion strategy.