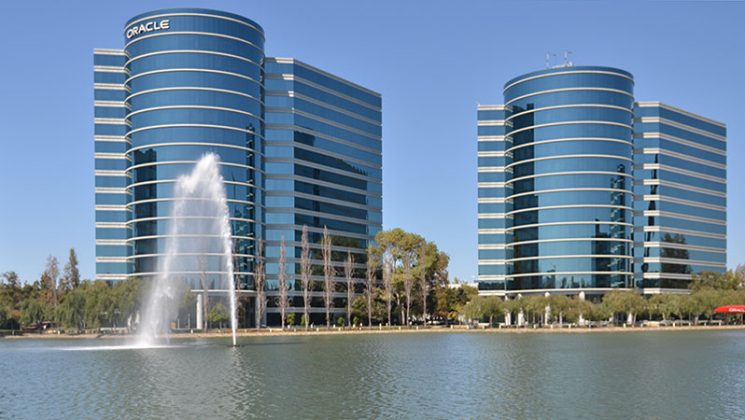 Oracle announced its Q3 results yesterday and they were well received. The results helped the share price climb $7.23% to US $46.22. Total revenues (NON GAAP) for the quarter were $9.3 billion, up 3% in constant currency. Cloud revenues led the way. Software as a service (SaaS) and Platform as a Service delivered US $1 billion, up 74 % in constant currency. Most of that boost was probably due to NetSuite whose revenues were approaching $1billion when they were acquired.
An increase in operating margin to 32% is also positive for Oracle. Cloud revenues will continue to grow substantially in value and also in proportion to licensed software. Gross margins are also increasing. In Q3 the gross margin for SaaS and PaaS was 65%, up from 51% the previous year.
Oracle co-CEO Safra Catz said: "Next year I expect our cloud revenue will be larger than our new software license revenue." Catz went on to say: "I expect that our total Saas and PaaS gross margin will continue to trend toward 80% overtime."
With growing cloud revenues and increasing margins, dividend payments are likely to increase. This will have helped drive the share price higher. The quarterly dividend has increased 27% from $0.15 to $0.19 in this quarter alone.
Conceding the battle but not the war to Salesforce
Despite these results, Oracle looks to have lost the battle to reach $10 billion cloud revenues to Salesforce. There was no mention of it during the analyst call to discuss the results. Instead Mark Hurd, co-CEO Oracle commented: "Over the last year, we sold more new SaaS and PaaS than Salesforce.com, and we're growing more than 3 times faster. If these trends continue, where we are selling more SaaS and PaaS in absolute dollars AND growing dramatically faster, it's just a matter of when we catch and pass Salesforce.com in total cloud revenue."
Benioff will no doubt have something to say when they do hit $10 billion. Although Hurd's comments indicate that it is a mere stepping stone it was Larry Ellison, Oracle Chairman and CTO who revealed where the important fight is. Ellison commented: "Both our SaaS and PaaS businesses are doing great, but I'm even more excited about our second generation IaaS business. Our new Gen2 IaaS is both faster and lower cost than Amazon Web Services. And now our biggest customers can run their largest and most demanding Oracle database workloads in the Oracle Cloud – something that is absolutely impossible to do in the Amazon Cloud."
This is aimed not just at Microsoft and Amazon but also at SAP. SAP HANA and Exadata are slogging it out in the in-memory space at the moment, with both enjoying success. However, SAP appears to have the upper hand in terms of marketing noise at the moment.
Ellison added: "As a result some of our largest customers' are negotiating huge infrastructure as a service contracts to move all their databases to the Oracle cloud. You can expect some of those big deals to be announced in the coming weeks."
This will be interesting to watch, though whether they are net new customers is another matter.
ERP outlook  good
The figures revealed during the analyst call such as ERP up 280%, Fusion HCM up 106% were positive. Less so was the 16% that CX increased. Salesforce will no doubt watch that figure carefully. Perhaps more surprising was that 50% of the 564 ERP customers that Oracle won were new to Oracle. It will be interesting to see which legacy systems Oracle replaced. It was disappointing that there was not more detail around the NetSuite figures, but no doubt these will be revealed at SuiteWorld, if not before.
Oracle software is gaining traction, although there were a lot of numbers in this call, but few names. One name was Hearst, a major diversified media company who is rolling out Oracle solutions across its organisation.
Conclusion
These were very good results for Oracle.  There was some obfuscation around the details and especially how NetSuite has performed since the acquisition. However, one cannot help think that Oracle is gaining traction. There are apparently 2,444 customers are now live on Fusion. It isn't clear how many users this includes or if it includes a major installation of finance. Those take time to win and winning business and successful installations are completely different as Oracle, SAP and Workday know only too well.
Some quotes sourced from Seekingalpha.com