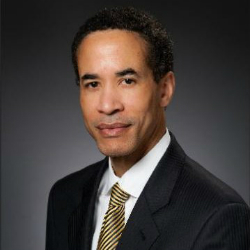 Infor has announced it is to acquire business intelligence (BI), analytics and data visualisation company Birst. A cloud-native company, Birst has built its own platform to handle complex data analysis and presentation. It is a good fit for Infor who will gain from Birst's reputation in the market and some high profile customers. Birst was recently ranked top for Embedded OEM by Gartner.
This is not just about what Birst, as a product, brings to the table. Infor will also gain from a management team with a longstanding experience of BI. According to Charles Phillips, CEO, Infor: "The founders of Birst have a deep BI pedigree. This is much of the same team that built Siebel Systems BI, which is now Oracle's BI stack.
"They put the band back together, pivoted to the cloud, and built a modern BI platform with an understanding of future needs, experience with a wide variety of use cases, and commitment to the cloud. Now is the time to converge this cloud native BI platform with the world's first industry cloud company. We're going to define the next generation of analytical applications."
Is Infor squaring up to Oracle?
The answer to that question is yes. Last year Oracle acquired NetSuite to spearhead its move into cloud-based ERP. With NetSuite's annual conference, SuiteWorld taking place in Las Vegas, delegates there will be hoping to hear how Oracle intends to integrate NetSuite into its own cloud environment.
By grabbing the team that built Oracle's BI stack, Infor is sending a timely message to Oracle that it won't be outgunned. One of the major benefits of the Birst platform is its tight data aggregation capabilities. The Birst platform is also highly automatable. As organisations struggle to aggregate data from multiple sources, Infor will look to quickly leverage this capability.
All of this is on a cloud-based platform and that means it is capable of scaling to support companies of any size. In fact, among the Birst customer list are organisations such as Kellogg's, Citrix and Schneider Electric. More importantly for Infor, these are the size of companies it needs to start winning in order to rattle SAP, Oracle and NetSuite. With Birst giving it a route into those companies it will almost certainly look to win further business.
ERP needs BI to be successful
ERP companies are being forced out of their traditional comfort zones. They are not alone. What we thought of as vertical silos for software as little as five years ago are crumbling. Organisations not only want greater integration with their software they also want more from their data. This demand has come as a result of the BI industry telling organisations there are hidden insights in their data. Those insights, they are constantly being told, will unlock new business.
The problem is integration of that data and context. Analysing data is one thing, having the right context for the data and being able to accurately interpret the analysis is something else. This is where Infor believes it can gain substantially from this acquisition of Birst. According to its statements in the press release it believes that its understanding of business processes allied to Birst's BI will deliver insights with context.
Conclusion
This is a well timed announcement and no doubt meant to get the attention of everyone at NetSuite's SuiteWorld conference. Infor is determined not to allow the new Oracle ERP machine a free ride and by acquiring Birst it won't. What will be watched carefully is how quickly this deal completes and, more importantly, how quickly Infor embeds Birst into its solutions. There is also the question of what will happen to the existing Infor analytics solutions.  Will Birst replace them, supplement them or integrate with them?
It will also be interesting to see how long it takes for Infor to start attacking larger customers by offering them the Birst BI and other data tools. This is going to be an interesting year as BI reinvents itself.