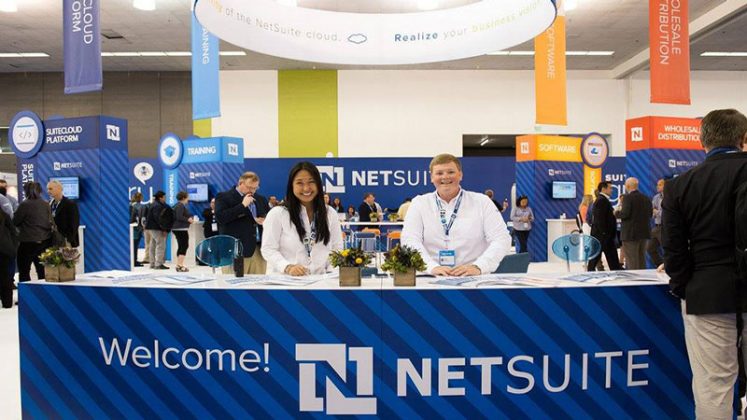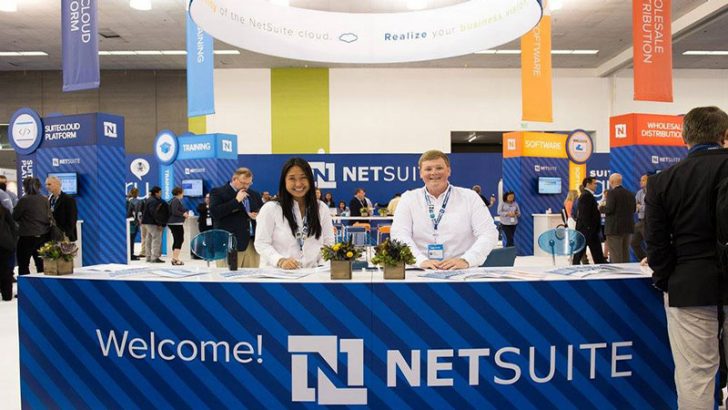 The big news of the week is that Oracle has bought NetSuite for $9.3 billion. Oracle is offering $109 per share a 19% uplift on Wednesday's closing price of $91.57. This deal is all but nailed on although it is still subject to regulatory approval and one interesting condition.
That condition is: "a majority of NetSuite's outstanding shares not owned by executive officers or directors of NetSuite, or persons affiliated with Larry Ellison, his family members and any affiliated entities, be tendered in the tender offer."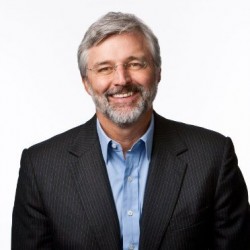 Ellison and his family own just under 50% of the overall shares. To succeed, they need the remaining investors to believe that NetSuite will be better placed for growth under Oracle. If there are dissenters it will be interesting to see who they are. Given how much of the company Ellison's family controls, there is little room for a white knight. Dissenting investors would have to believe NetSuite can continue to go it alone
Zach Nelson, CEO of NetSuite and the Ex VP of marketing under Ellison commented: "NetSuite will benefit from Oracle's global scale and reach to accelerate the availability of our cloud solutions in more industries and more countries. We are excited to join Oracle and accelerate our pace of innovation."
NetSuite has been growing and growing fast but there are competitors looming in the wings. Despite the acquisition of Iqity its manufacturing suite is facing tougher competition from the likes of Epicor, Infor and Plex for variety of reasons. Sage, the British firm known for its accounting software is starting to emerge in the SMB cloud market. Its cloud product line of Sage One, Sage Live and Sage X3 is becoming a successful competitor.
We recently spoke to one Sage Live customer who had left the NetSuite fold in favour of Sage Live. As NetSuite has become more complex they have started to win larger and larger deals. These deals move it away from what has been its core customer base. This opens up opportunities for other start-ups to eat into its customer base as it has done to others. It does have advantages though such as its multilingual and multinational capabilities which make it ideal for multinational companies looking to grow into new markets.
Oracle finally gets true cloud growth
This deal gives Oracle the revenue it has sought from the SaaS cloud market. NetSuite currently sits on top of the Oracle platform. What this will mean for the recently mooted deal for IBM to host NetSuite will be interesting. Safra Catz, Chief Executive Officer, Oracle commented: "We expect this acquisition to be immediately accretive to Oracle's earnings on a non-GAAP basis in the first full fiscal year after closing."
Ellison has not yet commented on the deal which was carried out at arms length. With Ellison and his family benefitting to the tune of more than $4 billion this is not surprising. A transaction committee made up of independent directors considered the offer and accepted it unanimously. As Stuart Lachlan eloquently asks in his article on Diginomica.com will there be any legal challenges?
Will NetSuite be subsumed into Oracle?
It will be interesting to see what happens to the hierarchy at NetSuite. What role will Nelson play? Will NetSuite be allowed to operate as an independent unit? This would give it the freedom to keep developing its software as it has successfully been doing. It would be surprising if there wasn't greater integration with the existing Oracle software. That doesn't mean NetSuite has to lose its individuality.
There are so many questions around this issue that need to be answered. Mark Hurd, Chief Executive Officer, Oracle commented: "We intend to invest heavily in both products – engineering and distribution." Does this mean Oracle increasing the size of the development teams at NetSuite? Will there be even more vertical solutions than before?
One big question is whether the NetSuite culture will remain. There are many ex Oracle employees at the company. They may not want to return to the Oracle way of life preferring Nelsons more relaxed style and Evan Goldberg technical leadership.
Enterprise Times has covered NetSuite since its launch and had noted recently the dearth of announcements from the company. We now know the reason why. Now this news has been announced will NetSuite resume customer and product announcements? It cannot sit by in silence while this deal plays out nor can Oracle start issuing releases on its behalf. It will be interesting to see what happens next.
Another opinion
Vendors and commentators are rushing out their positions around this deal. Jeremy Roche, CEO of FinancialForce commented: "One of the biggest issues plaguing organizations is the FrankenCloud. Today we've learned that Oracle's will grow into an even bigger monster as it gains more bolt on appendages including another cloud technology stack and another set of ERP and CRM apps.
"We predict this will create disarray for customers, prospects, and employees at both companies and raises a number of questions such as how will customers choose applications? How will the various clouds and applications integrate and attempt to mix and match?
"What kind of confusion will there be across the different sales teams? Will salespeople compete with each other across product lines? How will Oracle decide to invest in yet another redundant set of applications? What will happen to acquired applications like OpenAir? If a customer bought into NetSuite, will they buy into Oracle?
"NetSuite customers are at risk of being drawn even more deeply into the nightmare of the FrankenCloud. Oracle's ERP and CRM acquisition track record and string of casualties including of PeopleSoft, JD Edwards, and Siebel applications will only add to customer uncertainty."
Conclusion
For Oracle and Ellison this is the return of the prodigal son albeit one that has surpassed its parent in the new world of cloud. Can Oracle can continue to nurture the company and accelerate it onto greater things? There will need to be a dividing line between the two product lines as NetSuite has been getting increasingly larger deals over the last year. This risks it possibly competing with existing Oracle deals.
Many larger enterprises had lost faith with Oracle and SAP due to licencing and maintenance fees. Customers of both companies see NetSuite as a viable alternative and it has won deal on that basis. Will those potential prospects still see NetSuite in the same light?
This deal needs to be concluded quickly to prevent a loss of customer confidence. Ideally this is before the end of the year as planned. After that they need to announce what the new combined entity will look like. Customers are already asking if NetSuite is going to be swallowed by the behemoth that is Oracle or retain its independence.
Meanwhile competitors like FinancialForce will look to sew doubt in the minds of prospects. That is just good business.