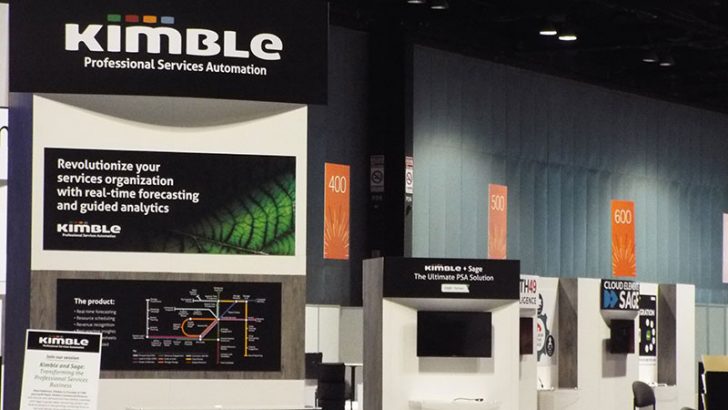 Kimble has announced Social Development Direct (SDDirect) has selected it and Sage Live for their new business software solution. SDDirect are a leading provider of high quality, innovative social development and assistance and research services. They were recommended by Acuity Solutions the Sage partner who is implementing Sage Live.
Founded in 1999 SDDirect has grown rapidly to more than 40 consultants. Enterprise Times spoke to Mark Robinson, CMO, Kimble at Sage Summit. He believes that this is the sweet spot for Kimble. Companies that are seeking rapid growth need to consider their process mapping and resource allocation. Kimble is able to provide guidance on resource allocation. This is by integrating pipelines with resources through to delivery and finally financing through its integration.
Using API's Kimble integrates with several accounting packages. It has an even tighter integration with Sage Live as they both use the Salesforce platform. Sean Hoban, CEO of Kimble Applications, commented: "This is another example of how the tight integration of Kimble and Sage Live on the Salesforce platform provides a best in class solution which can deliver tangible benefits for organizations like SDDirect. I am delighted that our partnership with Acuity is enabling Kimble and Sage to demonstrate the power of our combined solution in the professional services market."
Marcus Leathwood, Acuity Solutions Managing Director, commented: "It was a pleasure working with the SDDirect team to identify the optimum solution to meet their requirements. SDDirect does extremely valuable work around the world and we're pleased that we are able to help support them in their ambitions."
Conclusion
The Kimble PSA (Professional Services Automation) solution is gaining market share across several verticals including technology consultancy. Kimble is growing 30% 70% year and year. Most of this growth is due to customer referral or customer employee movement. With offices in the US and UK they are expanding their presence at Sage Summit. It will be interesting to see if their growth trajectory increases.
What Kimble brings to Sage Live is the ability for it to meet more of the ERP requirements for a consultancy.