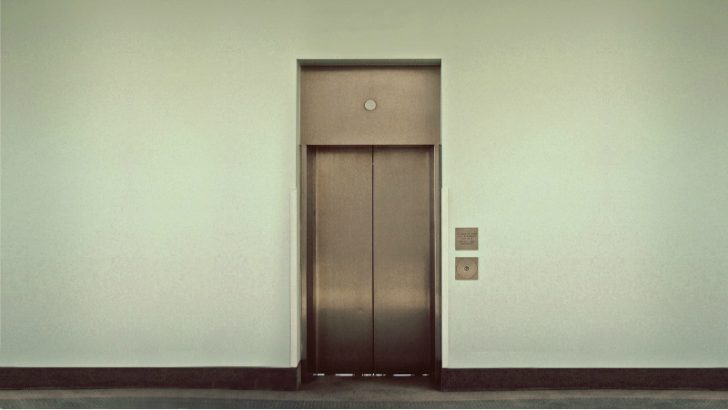 What difference a few days can make. Last week Charles Philips, CEO answered an analyst question about completing the acquisition of Predictix after a brief whispered consult. He said "Well it's not closed yet, we will discuss that once we get it closed, that is something in progress." Today, Infor announced that they had completed the acquisition of the company.
Predictix – closed
Today Charles Philips commented "The synergies between Infor and Predictix were greater than we could have hoped, and we've come to appreciate a great cultural alignment where both teams have passionate people who work hard, and want to make a difference in retail and beyond. Buying out the other Predictix investors makes sense to bring the teams together, and provide the scale and resources needed to accelerate the retail revolution."
The deal closes five months after the initial investment by Infor was announced. This initial investment was $25 million for a minority stake in the company.  During those five months, Infor will have been carrying out significant software diligence to ensure compatibility with their retail software, and Predictix will have been eyeing up whether they wanted to remain independent. One suspects that there might have been a trigger for this deal to happen.  During the analyst call, he alluded to a new customer delivering the largest deal in Infor history. This customer will be announced at Inforum according to an Infor spokesperson, one wonders whether they have a retail element.
This will see the next-generation data science, and big data analytics application, become part of and fully integrated into Infor. In a single deal, Infor has enhanced their retail analytics capability significantly, and the integration work has already begun. Predictix will become part of Infor CloudSuite Retail. Developed with Whole Foods, the software was launched this year. Infor believes the solution meets the needs of the industry. It includes support for all retail formats including online, brick-and-mortar, social, mobile, fashion, hardlines, and grocery and can delivery it globally.
How much will it cost Infor
Unless Infor had agreed the purchase figure during the initial discussions, they will have had to pay a lot more than $25 million. Predictix growth has increased since the Infor investment. Growth in 2015 was a 40%, in 2016 it rose to 60%. If Infor can use Predictix as a lever to access some of the top brands that Predictix currently has as customers, then the acquisition will be significant. Molham Aref, CEO of Predictix commented "The past six months of collaboration between Infor and Predictix has delivered innovation at a pace never seen before in retail software, which is crucial as the industry battles disruption. Becoming part of Infor will further accelerate our retail revolution, by providing scale and integrating two teams that sit at the intersection of cloud, analytics, machine learning, and self-service."
This sees lead investor Marlin Equity Partners divest the shareholding that they acquired only in 2014. Other private equity shareholders included Kinetic Ventures and ITC Holding company. This is a quick turnaround for Marlin and one suspects they will be happy to walk away.
New modules for Infor CloudSuite Retail
Alongside the acquisition announcement comes the news that Infor are introducing two new modules that take advantage of Predictix capabilities.
Demand Forecasting – Using machine learning and the power of the elastic cloud to unlock a rich understanding of consumer demand at very granular levels not possible with legacy forecasting solutions. The benefits can be enormous for retailers. Predictix/Infor claim it can lead to as much as 25 to 50 percent accuracy improvement over legacy forecasting solutions. Predictix's self-learning algorithms recognize patterns from unlimited amounts of data, becoming more accurate as data builds over time. Increasingly accurate Demand Forecasting facilitates, more informed decisions in the execution systems, leading to higher sales and greater profitability.
Merchandise Financial Planning – Infor customers will be able to leverage Predictix's self-service configuration tools, which allow retailers and their users to configure the solution, and ensure that they can customize processes that are unique to the company, empowering competitive differentiation, while also benefitting from Predictix's embedded best practice process for Merchandise Financial Planning. The solution supports best in class global multi-currency and omni-channel retailers.
Assortment Planning / Category Management – Built specifically for the needs of fashion, grocery and specialty retailers to reflect the unique attributes and processes for each type of business, benefitting retailers with advanced analytics for localizing and optimizing company, cluster, market, and/or store-specific assortments. Retail leaders are already taking advantage of these unique characteristics in Predictix Assortment Planning solutions.
Infor invests in Europe
In a separate announcement Infor revealed that they have appointed Jason Berry as Vice President of Infor Retail in EMEA. He will be reporting to Corey Tollefson, SVP and general manager of Infor Retail. Berry is almost evangelistic in his enthusiasm. He said, "The momentum Infor is experiencing within the retail industry is electric, and the combination of such a smart team, coupled with some of the industry's most modern technology, has me chomping at the bit to show Europe's leading retailers how technology can transform their business. It's no surprise that the retail industry needs a makeover in order to keep pace with change, and Infor is the company to deliver the know-how, and the tools to bring these organizations to the next-level of success."
Conclusion
Infor is looking to push its retail solution to a wider audience and increase brand awareness. This announcement will make several big companies sit up and watch. That Predictix has joined Infor rather than moving to SAP or Oracle, is a clear indication that Infor means business. This is likely to see an Infor assault on what traditionally is the stronghold of the two larger ERP companies.
Now completed, this acquisition will only make Infor stronger. That they have integrated the solutions so rapidly, also supports the view that Infor will be growing its market share in retail. It will be interesting to see how and if Oracle respond. Their focus has been on marketing integration tools. It may have come too late for Infor to win the ASOS deal. However, it will be seen what major deals are won over the next six months by company.
Adding Berry to their retail team may see a tipping of the balance of power away from Oracle. He once worked in the Oracle Global Retail Unit, as well as a CACI consultants. Coupled with the Predictix acquisition, may see a few companies looking to invest in next generation ERP solutions. Infor will be hoping that it is with their solutions.