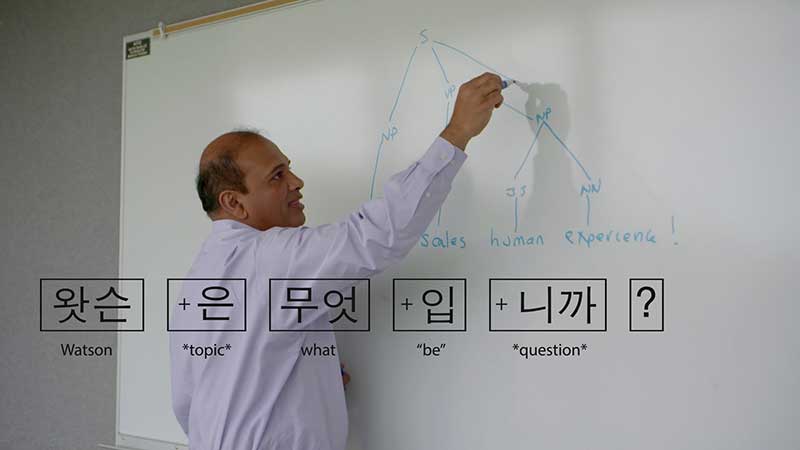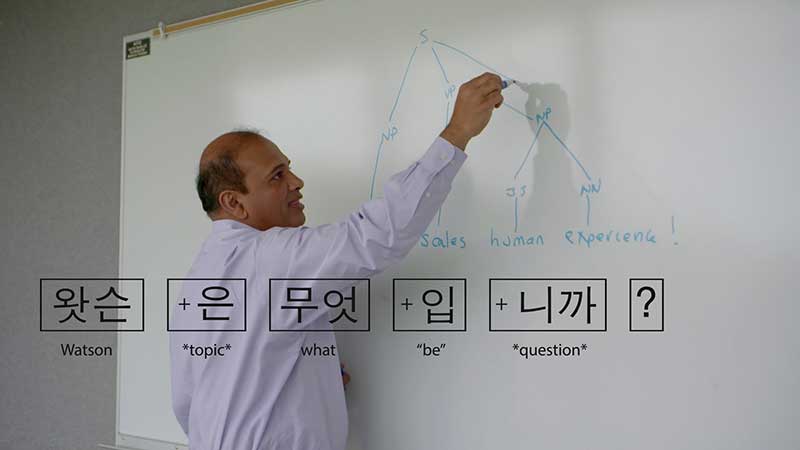 IBM has announced an alliance with the South Korean IT services firm SK Holdings C&C Ltd that will see Watson, its cognitive computer, learn South Korean. Korean SK Holdings C&C Ltd intend to run Watson and Bluemix from its Pangyo cloud center and offer its capabilities to different organisations.
The intention is for universities, banks, developers and local businesses to take advantage of the cognitive compute power in industries such as banking, telecommunications, health and government. With interfaces in local language SK Holdings hopes to expand the use of cognitive computing for the benefit of the Korean enterprises. It will be interesting to see what innovations are delivered.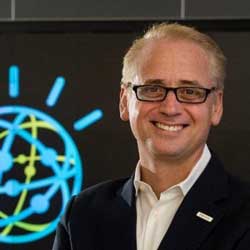 Korean will be Watson's eight language following on from English, French, Italian, Spanish, Brazilian Portuguese, Japanese, and Arabic. Traditionally considered one of the hardest languages for an English speaking person to master, it will be interesting to see how long it takes for Watson to become proficient. One concern for potential customers will be the reaction of their customers should Watson mispronounce words. Getting to just this stage has taken five years of research at IBM Research in Japan.
David Kenny, general manager at IBM Watson commented: "Watson remains at the forefront of cognitive computing: advanced systems that learn at scale, understand with meaning, reason with purpose and interact with humans in natural ways. The South Korean marketplace is moving quickly to embrace the disruptive opportunities from next generation technology. Our strategic alliance with SK Holdings C&C will put cognitive services in the hands of more businesses and developers, allowing them to apply Watson within their organizations to help transform entire industries and professions."
Can Watson help usher in next industrial age?
All the great industrial break throughs during history have often involved one of two things, warfare or increased communications. In Italy the Renaissance began as transport and communication between city states improved. The internet arguably introduced another round of innovation. However while tools such as Google Translate and Yahoo babel fish enable the sharing of information between peoples, it is by no means perfect. What may help Watson is that meaning is context driven and IBM has invested millions into contextual awareness with Watson and other tools.
In a world where most global academic literature is in English the ability for rapid and accurate translation will be welcomed. Add to that the ability to make complex context links within the data set and cognitive computing could see a new round of innovation. This is because the nuances of learning in some countries have been completely missed by the anglo saxon world.
Different cultures and languages also promote different styles of learning and approach. If Watson can develop these then it will be interesting to see whether it really can facilitate innovations. To help with this S&K Holdings and IBM are setting up a multi-million dollar fund for developers and academics. With South Korea recently named the worlds most innovative economy in the recent 2016 Bloomberg innovation index, it is no surprise that IBM has found a partner. There also appears to be a commitment to fund research and skills in the field of AI (Artiificial Intelligence), but no specifics were given
It will be interesting to see whether IBM targets South Korea as its next site for a Bluemix garage. This would not only extend the Watson language research but also provide access to the new Emotion APIs that IBM announced at Interconnect in February. Given the industry sectors this announcement is targeting being able to combine voice and emotion from the user should help Watson refine its responses and reduce errors.
The announcement certainly puts S&K Holdings in a strong position in South Korea and one they will look to take commercial advantage of. They see potential with the field of robotics, and will look to embed cognitive in that field. According to Park Jung-ho, CEO, SK Holdings C&C commented: "This alliance highlights SK's dedication to growing our artificial intelligence-based data services business, strengthening our Ai leadership position, as well as spurring innovation and Ai adoption across Korea."
Conclusion
South Korea has been at the forefront of developing robotic technology. They deployed robotic border guards on the border with North Korea in 2010 and there use has been expanded to prisons, schools and hospitals since.
Korea has also been at the forefront of laws and regulations with a new charter laying down the ground rules and laws for interaction between robots and humans. With the government looking to place a robot in every household by 2020 the country is likely to be at the forefront of the robotic revolution. With cognitive computing becoming available, the idea that androids will soon be walking among us is no longer just science fiction, but becoming a science future technology.