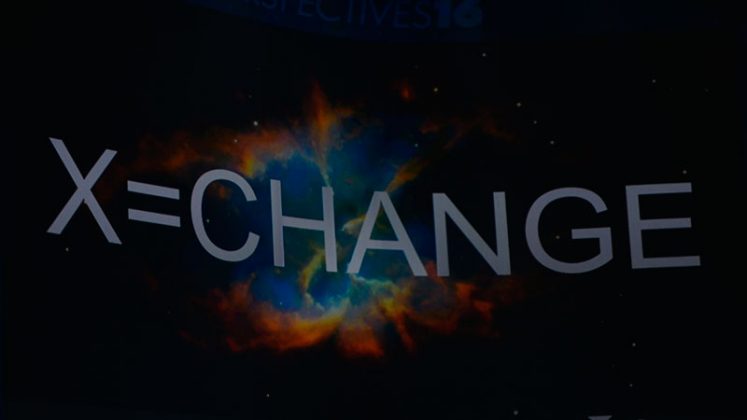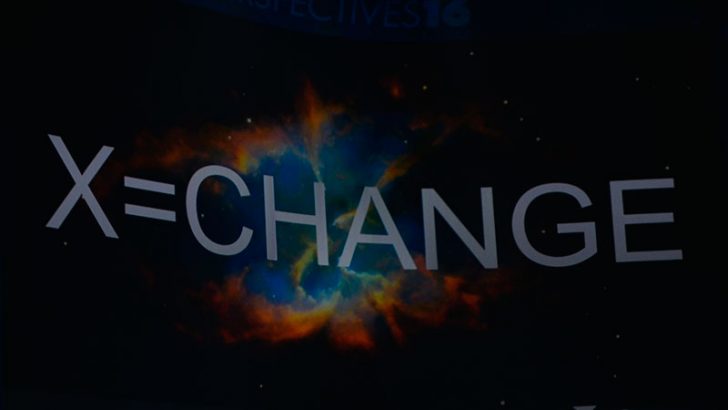 At Genband Perspectives 16 attendees heard David Walsh, President and CEO, Genband talk about the impact that technology is having on their lives. It's hardly a new story and one that most people have experienced in one way or another. Walsh was seeking to use this as a bridge to where he believes the future lies, a world where technology deals with the mundane and frees people up to do other things.
To get to where he wanted to go Walsh started by talking about exchanges and how they have always been able to evolve as the world around them changed. Unsurprisingly as a communications vendor he talked about the shift of telephony from plug exchanges to modern digital exchanges. He even managed to work in a reference to the Grand Bazaar in Istanbul and how a web search for Amazon failed to mention the world's largest rainforest in page after page of results.
The idea economy and Collaborizm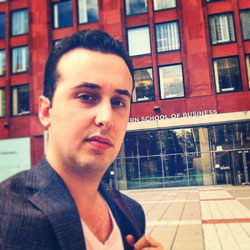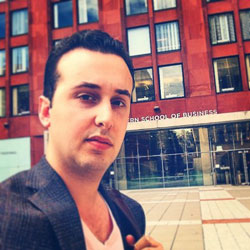 It got much more interesting when Walsh talked about his experience of meeting Steven Reubenstone and visiting Collaborizm. At first glance it looks like any of a hundred tech incubator spaces for entrepreneurs and geeks. "The difference" according to Walsh "is that instead of people just renting space to work on their own projects it has been turned into a place where people bring ideas and others collaborate to work on them."
A quick visit to the site and a click on the Discover button will produce a list of open projects. Each one of these starts with a project overview where someone is seeking help on solving a problem. One example we looked at while writing this piece was a project for: "A smart bed integrated solution for cardiac arrest and heart attack detection." The project owner describes where they need help, in this case to choose the right type of contactless sensor and how to filter the heartbeat from other disturbances.
At this point people start to collaborate and offer ideas. It might be an engineer talking about the problems of sensor sensitivity or a doctor offering information about the problems of filtering the heartbeat from other body noises. In the project we looked at there were community mentors, entrepreneurs, investors and engineers all involved in the discussion.
What excites Walsh is that this is not about people creating a company but about people coming together to solve a problem. Walsh sees this as evidence that it is possible to use this type of knowledge to create an idea exchange to develop business ideas. For this to work however there needs to be a socio-economic shift in the way people think. The idea of people collaborating for free sounds great but history shows that this can quickly become a quagmire of legal issues over intellectual property and ownership. Just take a look at standards bodies if you want to understand how bad this can get.
Working in Walsh's favour is the move away from the business models of the baby boomers and the shift towards the Millenial in the workplace. This new group has seen several generations of technology change the workplace and they have a very different view on ownership, collaboration and sharing than previous generations. The challenge that Walsh and others have to deal with is how to take those aspirations and turn them into a future source of business and revenue.
Returning to the real world
As exciting as Walsh's vision of people coming together to create the idea economy was, there was a serious underlying business message for the audience. Genband is a communications company and what Walsh returned to was how to transform communications to bring new value to enterprises and enable them to change their business.
For Genband this is where the Kandy Communications Platform as a Service (CPaaS) solution sits. The audience heard Walsh talk about the investment that Genband has made into Kandy and how it can be used as an exchange by carriers and service providers. It allows developers to build new services that can exploit IP networks and deliver new value in a world that is increasingly competitive.
To make life easier for developers Genband has gone further than just delivering a set of APIs and SDKs inside Kandy. It now has a range of what can best be described as microservices or Kandy Wrappers. These take pieces of functionality that are commonly used and rather than require developers to integrate them via the APIs they simply call the Kandy Wrapper through a couple of lines of code on a web page. This speeds up the development of new services and enables developers to concentrate on building applications rather than writing code.
Genband is not the only company doing this. IBM has been building out microservices on its Bluemix platform and has already begun offering some parts of Kandy through Bluemix. There is a lot more to do before the two are deeply integrated but IBM is already working on projects with Genband around delivering applications based on its Watson platform. If this turns out to be very successful it opens the question of whether IBM would move to acquire Genband to get the Kandy CPaaS. It certainly has deep enough pockets to make such a move.
While Genband may think it is ahead of the rest of the market there is no room for complacency here. Other communication vendors are fighting back, not least Cisco. Last year Cisco acquired Tropo to create its own CPaaS solution and over the last year has begin to offer a range of new services. Like Genband, Cisco sees the advantage of owning its own CPaaS platform that will attract carriers and service providers. But these are not the only target markets.
As enterprise customers look to address a more mobile driven market they need to support real-time communications and that is where Genband and Cisco see the big money, In his keynote Walsh referred to this as a $40 billion market. However he failed to say where that figure came from or how it was arrived at. Irrespective of the number there is a clear business case and there is beginning to be a serious scramble to get involved.
Conclusion
The continued impact of technology on the jobs market is causing problems around the world. Governments are struggling to adapt education systems to deliver the skilled workers that companies require. The primary reason for this is that the speed of technological change far outstrips the 17 years required to go from primary school to post degree education. To address this the UK has recently embarked on a project to look at how life-long learning could help close the gap.
While Genband and others are focused on speeding up the delivery of real-time applications through their CPaaS solutions the question that Walsh left unasked is: "how do we make the idea economy a reality?"