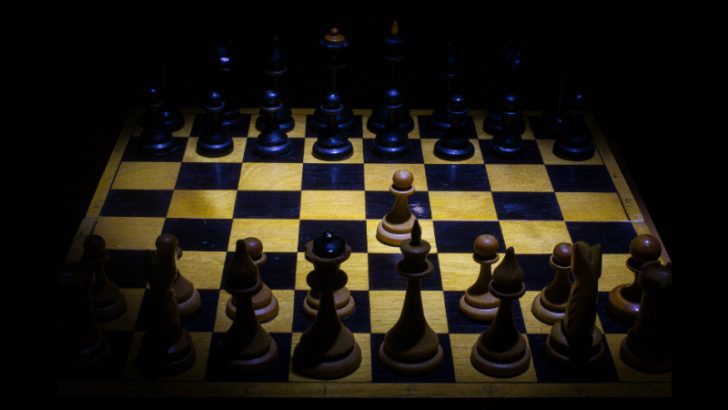 Plex has announced the release of three new modules to add to its advanced planning and scheduling portfolio. This will strengthen its cloud-based manufacturing ERP solution. It allows manufacturers to improve the management of their business by improving their planning from end to end of the supply chain.
The new modules provide customers with better visibility and control from manufacturing facilities, warehouse and distribution centres to demand channel. The three new modules include: Plex Master Scheduling, Plex Sales & Operations Planning and Plex Distribution Planning. They also integrate into the other existing modules for advanced planning and scheduling: MRP (Materials requirements planning), Finite Scheduling and Capacity Constraints and Lean manufacturing.
Plex Master Scheduling
Plex Master Scheduling helps will help organisations as they look to keep customers happy with limited manufacturing capacity. The ability to understand the requirement dates for finished items and the capacity to deliver them are brought together in a single module. This lets the manufacturer know what components need to be manufactured and when in order to meet demand. Customer expectations can be set quickly and urgent jobs are easier to identify.
The integrated master scheduling is integrated with other Plex manufacturing modules. This allows manufacturing to execute forecasting on planning. It also ensures that data on performance is feed into the next planning schedule. Key metrics can also be calculated and reported on such as days late, percent on time and average order replenishment time.
Optimisation of manufacturing capability is the goal of many manufacturers and is often achieved through the application of experience. The Plex solution allows manufacturers to apply data science to the problem. This is achieved by using variables such as multiple shifts, resources, machine utilisation for a complete optimisation across a business manufacturing infrastructure. Supply plans can be built based on all the requisite factors, and where necessary overrides can be put in place for safety stock and lead times.
Once an initial plan is obtained and orders are rescheduled it is possible to view where the shortfalls are. Subcontracting components can then be included in the plan where appropriate to maximise plant usage and avoid both delays in orders and under capacity. Where this is not an option, orders can be rescheduled. While not specifically stated this information is hopefully passed to or made available to customers through some kind of communication channel.
The final element is flexible planning and tracking. Presented in a graphical interface it allows users to plan and track at an item level. Planning can be accomplished as far out as companies desire. It also includes a view of historical performance based on Pareto's law. This displays those items that are most important by revenue, margin and/or cost.  As companies need to concentrate on those items that do best for them this is a useful inclusion. However if Plex can also tie this into future demand forecasts then this would become even more powerful.
Plex Sales & Operations Planning
This new module collates data from a variety of sources including sales, marketing, engineering, operations and finance to help assess overall demand. This means that the current pipeline of sales along with the campaign forecasts from marketing can be included in the planning operation. What integrations to external sources Plex offers is not detailed. It will be interesting to see what tools marketing can use to automatically feed their data in. This cross functional collaboration allows for planning across the whole product portfolio.
The planning system takes this a step further with What-if? analysis and modelling. Marketing teams will be especially interested in these simulations and once their data is passed back to production they can then measure the forecasts against capacity limits. These are scenario planning forecasts and will not be brought into the live system to affect actual production.
Scenario planning has been used by a number of organisations including Royal Dutch Shell and General Electric. It will be interesting to see how detailed these tools are as scenario planning often needs to include a large number of factors to be successful. They have had mixed success in the past and it will be interesting to see how many companies adopt them successfully.
Manufacturers can also apply Pareto analysis to their planning, working out the best fit for their planning schedules depending upon their strategy. The solution can deliver plans for level loaded or demand chase production and MPS
Plex Distribution Planning
The final module helps to support distribution planning requirements. It delivers two key functions that help companies to optimise the use of warehouses and distribution centres. What the solution appears to miss out on is the logistics element of this but there may be logistics costs built into the solution.
Enterprise planning allows companies to match their stock levels in different warehouses with forecasted demand. The system considers such criteria as minimum order levels, lead times and safety stock. The solution also supports location specific parameters. Where warehousing may be more expensive its use can be optimised.
Each location can also have its variables set differently. Thus larger some warehouses can be configured to be used as distribution points for other warehouses. What would be interesting is whether Plex will extend their scenario planning to support this distribution planning. Allowing companies to create virtual warehouses in new locations to consider whether additional profits can be gained from such moves will certainly get interest.
Conclusion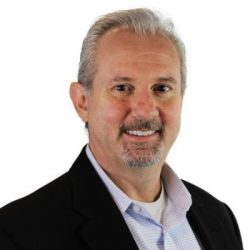 This is a major update from Plex as they look to build out their manufacturing ERP solution. There is growing competition in this market from other vendors such as Rootstock and NetSuite. The gap between these 'born in the cloud' vendors and Infor, SAP and Oracle is narrowing in terms of functionality. It will be interesting to see what new and larger wins they can obtain and which companies from their existing customer list deploy the new functionality.
Karl Ederle, group vice president of Product Management at Plex Systems commented: "Manufacturing organizations face unprecedented pressure to meet near instantaneous customer demand, while maintaining both quality and profit margins.
"This new suite of supply chain planning capabilities, tied directly into Plex's proven manufacturing and ERP, provide a comprehensive platform for running a high performance, global manufacturing operation from proactive planning to efficient execution."
Information on these new modules is not yet that comprehensive and it will be interesting to see what the complete functionality delivers.