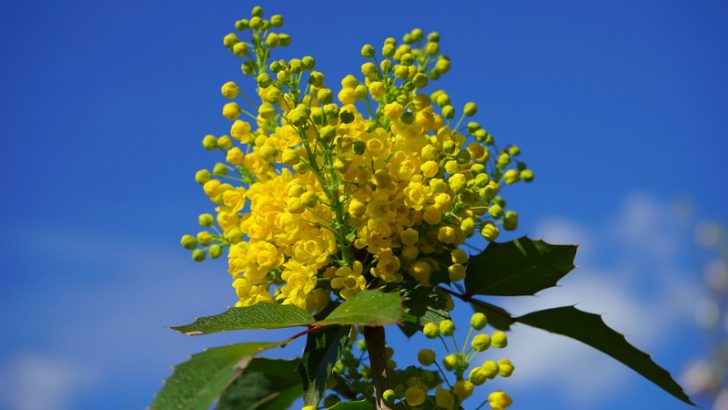 NetSuite has announced the successful deployment of its solution into Teak & Mahogany a Singapore based B2C and B2B merchant of high quality indoor and outdoor furniture and accessories. Founded in 1996 by Danish couple Suzan and Kristian Jensen it has grown substantially to include its own retail shop, office,  20 warehouses and international partners in Australia, US and across Europe. They are hoping to seal export deals to Mexico & Switzerland soon.
Two years ago that growth was hindered by their legacy ERP and financial solutions. They had two implementations of MYOB and numerous Excel spreadsheets with which they were trying to run the business. After a look at several ERP solutions, including SAP and Microsoft Dynamics NAV (Navision) they decided to work with PGE Solutions, a 5-Star NetSuite Solution Provider partner headquartered in Manila with a regional hub in Singapore and NetSuite.
The advantages over the other solutions were clear, hosted in the cloud they no longer needed to worry about so much about on-premises IT systems and IT support and could concentrate their time on their business.  Small businesses often find that it is one of their senior people who end up with responsibility for looking after their IT systems and this can be a huge drain on their time. IT Support is a business support task rather than a business driving task and time spend on it is often lost and never accounted for.
With 22 locations in Singapore the idea of having a solution that can be accessed anywhere and at any time made a cloud based solution the obvious choice. Merely through an internet connection, either wired or wireless employees could access the ERP solution to ensure that process data is captured at the point of occurrence, rather than having to be documented and re-keyed later.
Enabling 300% Growth with Netsuite
Over 2014 and 2015 Teak and Mahogany has increased its profitability by 300% and a significant increase is sales to hotels, restaurants, bars, condominiums and other commercial buyers, as well as growth in its retail business. The company believes that this is testament to the efficiency and accuracy that NetSuite has introduced into their businesses processes. One example of this was improved order fulfilment. Under the old Excel-based solution the order fulfilment process experienced 350 errors a year, with the new NetSuite solution the order fulfilment accuracy is 100%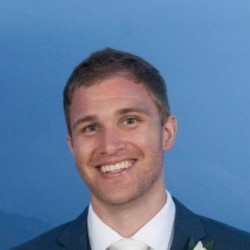 What is critical is that this reduction in error rate will have been perceived by customers as an increase in service quality, and may well have been a contributing factor to increased sales. Service quality has been proven to deliver an increased customer loyalty and commitment. Philip Jensen, Teak & Mahogany Co-owner and Marketing and Export Manager commented: "Our goal with NetSuite from the start was to expand the business and there's no doubt NetSuite has played a big role as we have increased our profitability.
"NetSuite gives us outstanding flexibility and fantastic real-time data that shows us how the company is doing at any time. With NetSuite, we have a greater focus on growing the business with efficiency and real-time KPIs. We're relying more on NetSuite to drive the future of the company rather than people using spreadsheets."
Operational Efficiency gains
Not only was order fulfilment positively impacted but other areas of the business benefitted as well. Inventory is better managed now. The company can accurately track inventory across its multiple warehouses covering 23,000 square feet in Singapore. Since implementation it has looked to improve this with the implementation of an OzLINK solution from NetSuite partner Oz Development. OzLINK solutions for NetSuite include mobile warehouse, shipping automation, barcode scanning, ecommerce, and partner fulfilment.
In growing the business, Teak and Mahogany have also managed to reduce their headcount by five people. For a company that employs just over 20 people this would have been a substantial cost saving, significantly improving the ROI for the implementation.
Conclusion
Effective deployment of ERP solutions can significantly improve both the bottom and top line of businesses.  Companies that are fearful of changing solutions because of the risk to their operational efficiency sometimes need to look beyond that and consider the longer term gains. What is important in ERP deployment is finding the right people to do it and PGE Solutions are one of NetSuite's trusted partners in the region. PGE Solutions has its head office in the Philippines where JDN Sons is also benefitting from their expertise.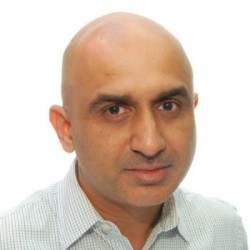 Zakir Ahmed, Vice President and General Manager, NetSuite Asia commented: "Teak & Mahogany is one of the growing number of businesses in Asia Pacific turning to NetSuite to help realize efficiencies and support rapid growth. Teak & Mahogany's impressive gains in profitability are a strong testament to the potential benefits of running a business on a unified cloud-based system."
There is clearly a lot of opportunity in the region and NetSuite with string partners as PGE Solutions is looking to take advantage. They are not the only ones. In the small business market Xero also recently made several announcements in Singapore. It will be interesting in the next set of results how successful NetSuite has been across Asia. These recent wins have been relatively small compared to some of the wins in Europe and US.
Ahmed is a recent appointment (March 2016) and it will be interesting to see the impact that he has. The Teak and Mahogany deal predates his arrival but the increase in successes being announced across the region is surely the start of a major push in the region. Lee Thompson SVP and GM, NetSuite Asia Pacific and Japan commenting on Ahmed's arrival said: "Asia is a key strategic region for NetSuite in 2016 and Zakir is well suited to the role to help us extend our momentum.
"Zakir has developed a solid understanding of the diverse needs and cultures in this market. He recognises the significant role that both cloud solutions and NetSuite partners play in meeting customer challenges and will continue to drive customer satisfaction to aid our growth strategy. Zakir is well suited to lead high performing teams to bring complete solutions to our customers across Asia."