Xilinx has announced that it is to make more technology available to developers looking to take advantage of Field Programmable Gate Arrays (FGPAs) to accelerate their applications. The announcement made jointly with IBM will see Xilinx add the latest version of their SDAccel Development Environment for FPGA acceleration to OpenPOWER Supervessel. SDAccel supports a range of languages such as C, C++ and OpenCL and allows developers to compile directly to Xilinx FPGA boards.
What makes this announcement interesting is this is the third announcement in the last year from Xilinx around its support for IBM, the OpenPOWER Foundation and SuperVessel. In June last year when SuperVessel was first announced, Xilinx was a launch partner offering developers access to the then current version of SDAccel. Last November in a joint announcement with IBM it indicated long term support for the POWER8 processor and its successors.
Also in November last year, IBM and the OpenPOWER Foundation made a series of future announcements. Among them was the deeper integration with Xilinx for FGPA development and the possibility of its FPGA boards being integrated into products from another OpenPOWER Foundation partner Mellanox.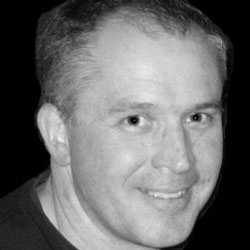 In the press release mention of SDAccel support for SuperVessel omits the announcement from June 2015 and seems to portray this as being the first time SDAccel has been available. Unfortunately, despite emailing Xilinx we were unable to get clarification on this so we believe that this announcement is simply saying that the version of SDAccel available on SuperVessel is to be upgraded.
In a statement in the press release attributed to Andy Walsh, senior director of data center business at Xilinx he said: "Availability of SDAccel in SuperVessel is another milestone reached in the development of application acceleration on the IBM POWER architecture and will provide a compelling solution for those seeking to accelerate emerging data center applications. It has already shown great promise to accelerate workloads in the data center."
Conclusion
The relationship between Xilinx and IBM since the announcement of POWER8 and the deal signed last year to support POWER8 long term has been good for Xilinx. The share price has seen a steady rise over the last year and this announcement was immediately greeted with an uptick in the stock value.
It has also been good for IBM and especially for the OpenPOWER Foundation as it has opened up new workloads for FPGA that play directly to the POWER8 architecture. Key to that is the way that the POWER8 processor allows FPGAs to be treated as if they were another core on the processor. This means that the FPGA gets preferential treatment compared to a board that relies on standard system bus signalling.
Xilinx are just one of a number of OpenPOWER Foundation partners who have announced more than 50 new products at the OpenPOWER Summit this week. This surge of products from third-parties is likely to lead to more interest in POWER8 especially in areas such as big data and analytics as well as the Internet of Things. Both of these are areas where applications offloaded to an FPGA can make a significant different to performance.