At the OpenPOWER Summit in San Jose the OpenPOWER Foundation has announced more than 50 new products. While most are based on the POWER8 processor there were also announcements around the POWER9 which many have been waiting for. With just 30 existing OpenPOWER-based solutions already shipping, these announcements show a significant take-up of the platform.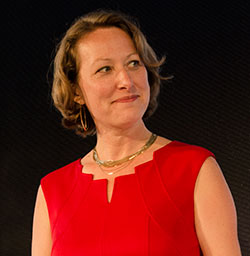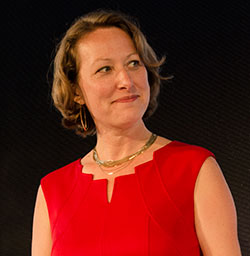 According to Calista Redmond, President of the OpenPOWER Foundation and Director of OpenPOWER Global Alliances, IBM: "To meet the demands of today's data centers, businesses need open system design that provides greater flexibility and speed at a lower cost.
"The innovations introduced today demonstrate OpenPOWER members' commitment to building technology infrastructures that provide customers with more choice, allowing them to leverage increased data workloads and analytics to drive better business outcomes."
Who has announced what?
The long list of partners and their announcements covers most of the IT equipment in the datacentre from switches to servers, plug-in boards to processors. Names such as Brocade, Mellanox, NEC, NVIDIA, QLogic, Rackspace, Supermicro and Tyan will be familiar to many. However there are a lot of other companies who will be less familiar to those outside the datacentre including Alpha Data, Asetek, E4, INSPUR, Penguin Computing, Suzhou PowerCore and Wistron.
Some may be surprised at the amount of switches and accelerators that have been announced. With the emergence of Software Defined Networking (SDN) and the Software Defined Data Center (SDDC), there is pressure on switch vendors to adapt or be left behind by soft switches. Support for new technologies such as Open Ethernet, OpenDaylight (SDN) and Open Flow means that the switch needs an OS, the necessary processing capability to support APIs and the ability to allow developers to deploy applications onto it.
The OpenPOWER Foundation partners believe that by selecting POWER8 that get all that. The processor delivers 8 threads per core and very fast memory access. More importantly it also runs Ubuntu Core which is getting a lot of traction inside the networking and embedded equipment markets. When Mellanox made a series of announcements last year in New York it called out all of these as essential to the next generation of switches.
One of the other reasons POWER8 has gotten so much traction in the switch and other plug-in card market is the success of the OpenPOWER SuperVessel development platform. While originally launched in China it has been successful in driving the development of accelerators around POWER8 and in particular FPGAs. Staying with switches and networking, this means that there is a growing number of applications able to take advantage of being offloaded onto network and other plug-in cards.
Areas where this has an immediate impact is managing big data streams. For example, in an Internet of Things scenario it is likely that a lot of the data being gathered is of limited or zero interest. Rather than pull that across the entire network to the storage servers, applications sitting on the network cards could do an initial analysis of the data and only pass what is deemed of interest.
A more pressing area is that of security. Security teams want to examine all network traffic to stop malware getting into the network and data being exfiltrated. This requires a high degree of processing capability and the ability to look inside encrypted traffic. Without impacting network traffic or massively upgrading network equipment this is providing a problem. What has already been demonstrated is that FPGAs on network cards and inside switches allow for the code to do all this to be deployed to the edge of the network with little to no impact on overall performance.
OpenPOWER servers coming to a cloud near you
It is not just networking where the OpenPOWER Foundation has made big announcements. IBM admitted at the launch of POWER8 that if it were to be successful in taking on Intel it would need third party hardware vendors to help create a competitive market. This is exactly what it now has. Tyan were quick to develop a server for developers to start writing applications and Google was one of the first to show its plans for a hyperscale server using POWER8. Google has now announced that it will work with Rackspace to develop POWER9-based servers for hyperscale data centres based on the Barreleye architecture.
Tyan, Inspur and Zoon Systems are now shipping POWER8-based servers into the market and this will deliver a significant boost to IBM. One organisation that has committed to buying from OpenPOWER partners is IBM SoftLayer. Its plans to deploy POWER8-based computing inside its data centres have been delayed while it waited for the right hardware to become available from OpenPOWER partners.
There is good reason for this. With x86, SoftLayer purchased hardware from Supermicro rather than IBM because it wanted to be able to customise the BIOS for its management tools. That same requirement holds true for anything going into their data centres and while IBM has made its BIOS extensible, SoftLayer wanted to stay with third-party suppliers. While there is no formal announcement of whether Tyan, Supermicro or any of the other server providers getting the contract with SoftLayer it is likely that it will go to Supermicro with an announcement due soon.
Conclusion
When IBM decided to create the OpenPOWER Foundation in 2014 it raised more than a few eyebrows. Some commentators were confused as to exactly what the goal was while others saw it as IBM attempting to imitate chip manufacturer ARM and create a new ecosystem around IBM's recently announced POWER8 processor. What nobody could have foreseen is the rush of announcements that have come at only this second OpenPOWER Summit in San Jose.
With more than 50 new announcements from OpenPOWER Foundation members IBM is finally delivering on its claim that it can compete with Intel. While the first step was to introduce little-endian Linux on the platform the biggest success for IBM has come by making the entire POWER8 code available to OpenPOWER Foundation members. Some have used that to create new processors while others have built plug-in cards and new servers.
With POWER9 now being talked about by IBM and POWER8-based devices beginning to ship, the decision to create the OpenPOWER Foundation is beginning to look like one of the smartest IBM has made in a long time.