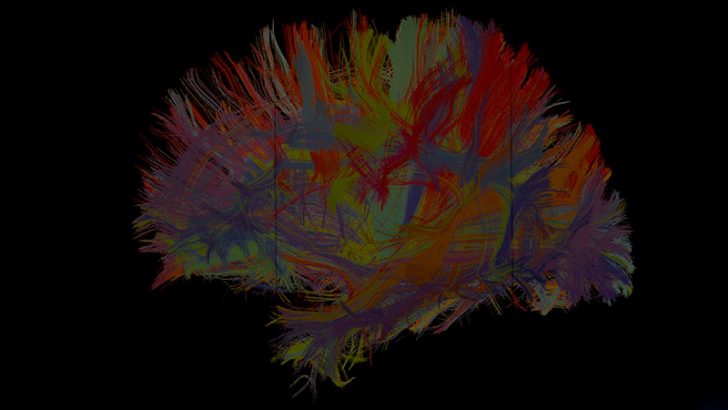 IBM and SAP have announced plans to "co-innovate solutions that increase customer value through cognitive extensions." While the announcement goes on to talk about SAP S/4HAHA, IBM and SAP cloud services, IBM Power Systems and cognitive APIs it studiously avoids mentioning IBM Watson and IBM Bluemix. The omissions seem strange as they are at the heart of IBM's cognitive push.
What is interesting about the announcement is that it talks about both cloud and on-premises solutions. This is a welcome break from releases that constantly seem to present cloud as the only solution for the future. For many customers on-premises deployment and then a move to hybrid cloud is their preferred path going forward. At its recent InterConnect conference in Las Vegas IBM accepted this and focussed heavily on the new cloud model being hybrid cloud.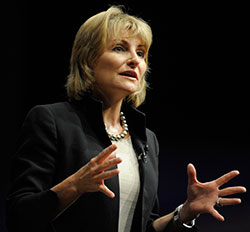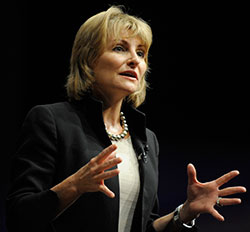 There are to be two development centres for this joint project. The first will be in Walldorf, Germany at SAP's headquarters while the second will be at an IBM facility in Palo Alto, California. Both companies will use their global network of innovation centres to push new applications, solutions and services as they appear.
According to Bridget van Kralingen, senior vice president, IBM Global Business Services: "The future of business strategy and business value will proceed from the foundational elements of this announcement — cognitive, cloud and the design of consumer-quality experiences in every industry. We're formalizing a complementary set of capabilities to simplify and speed outcomes for clients evolving to become cognitive enterprises."
What do IBM and SAP expect to deliver?
The press release contains a list of six things that IBM and SAP expect this new collaboration will deliver. They are:
Cloud-based solutions: This is partly an extension of their existing relationship and partly some new solutions and services. The new deliverables are going to be focused on industry specific solutions. Quite what these will be is not spelled out in the press release but both companies have been talking about the need for industry clouds rather than generic clouds for some time now.
On-premises solutions: This appears to be focused mainly around IBM Power Systems and how SAP HANA is deployed on it. The press release says that this will be done by the new IBM Power Systems Center of Excellence for SAP HANA in Austin, Texas. This raises the question as to why Palo Alto was chosen to be the main development site and not Austin. The big focus here will inevitably be around hybrid cloud possibilities which is IBM's key message for 2016 across all its business units.
Cognitive capabilities: IBM is to help SAP deploy a range of cognitive capabilities. Quite what that will mean is unclear. IBM has announced a range of new video analytics and emotional API's recently, things that SAP does not have. In January IBM created a new cloud-based Video Services unit as a result of several acquisitions. It will be interesting to see what it delivers here with SAP. On the cognitive side there are no new API's as part of this announcement but we could see SAP take advantage of the new emotion API's that IBM announced inside Bluemix at InterConnect.
Customer and user experience: Both companies have been pushing these areas hard. This week SAP held its annual customer awards day in Walldorf and there was a lot of focus on the user experience (UX). IBM has similarly been investing heavily in UX especially around mobile via its Mobile First unit and its deal with Apple. It will be worth watching to see if Apple ends up being part of this partnership as it develops. The press release states that: "IBM Interactive Experience (iX), the world's largest digital agency; SAP Global Design, the group behind the award-winning SAP Fiori® UX; and the SAP Customer Engagement and Commerce team will work  together on pre-designed experiences that can be further customized for clients' customers and employees."
Integrated services: This is more than just collaboration between the two companies. At InterConnect IBM announced a deal to integrate VMware SDDC models and deploy them on the cloud. It is likely it will now support SAP's application design processes as well.
Industry-specific road maps: This is a given as both companies have been focused on this for some time. What will be of interest is how IBM, in particular, balances its own vertical cloud business with SAP. There are several areas where there is clear application overlap and only when we see what the press release calls: "co-create[d] digital transformation road maps by industry and by C-suite role" will we know what to expect.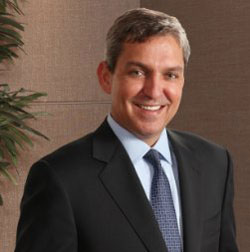 Rob Enslin, member of the Executive Board of SAP SE and president of Global Customer Operations, SAP said: "Today's announcement builds on SAP's commitment to enable strong, growing businesses that can seize the amazing opportunities of the digital economy.
"SAP S/4HANA is the reimagined suite of core business applications that has once again set the standard for the industry. I'm delighted that IBM and SAP will collaborate closely to give customers a clear roadmap to innovating new business models and outcomes that were never before possible."
Cognitive without Watson is like Sherlock going solo
The major surprise is the lack of mention of IBM Watson and IBM Bluemix. Both of these have a major part to play especially as the focus is on cognitive solutions and developers. Will we see SAP HANA or SAP S/4HANA as deployment targets from Bluemix? Will we see SAP and IBM port a range of SAP API's into Bluemix Local for corporate clients? Perhaps the next IBM Bluemix Garage will be in Walldorf with a focus on start-ups around IBM and SAP?
With both companies focused on the Internet of Things, it will certainly be interesting to see what happens at the Watson IoT Global Headquarters which IBM has based in Munich, Germany. Will IBM give SAP a direct line into the team there? It would certainly make sense, especially as IoT in retail, travel and other sectors is also about UX and customer service.
Conclusion
No surprise that IBM and SAP are getting closer together. SAP has become a skilled operator when it comes to having multiple alliances around SAP HANA and its related products. It has worked not only with IBM but also Huawei and other hardware vendors to drive new hardware platforms capable of delivering solutions with very large memory pools.
This announcement to tie ever more closely into IBM's Power team should help deliver new acceleration around SAP HANA. Surprisingly, SAP is not a member of the OpenPOWER Foundation but it will be interested in the application accelerators that have been announced this week especially as many will have a benefit for real-time data analytics on IBM Power Systems.
It will also be interesting to see how quickly this announcement ties back to the new IBM cloud data and analytics marketplace for developers. That announcement came in February and it is easy to see how it could be extended here to include both IBM and SAP partners. Alternatively, SAP could deploy a subset of that announcement into its own partner network programme.