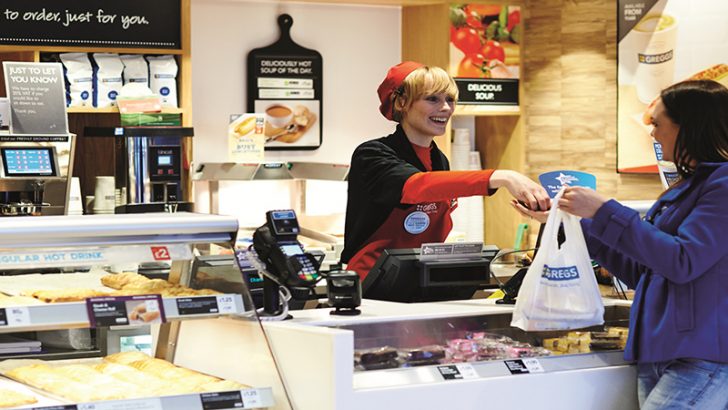 Keytree has announced that it has been selected by high street baker Greggs as its SAP System Integrator partner as the company embarks on a business transformation programme.
The demand for a wider variety of fast food has been a bonus for some high street bakers. For Greggs, it has enabled them to become a national brand although it came with an unwanted reputation over the fat content in its food. After a long marketing campaign including a television series, it believes it has now shaken off the reputation for helping increase the waistlines of the British public.
James Holmes, Programme Manager for SAP Transformation at Greggs said: "The work with Keytree has only been running for nine months as part of our longer term IT investment programme.
"With our planned growth in the UK, it was important that we chose the right technology partner to help us plan and execute these projects successfully. As well as a strong track record of successful project delivery, Keytree has the right cultural fit to help us achieve our goals".
Greggs looking for price stability across its bakeries
Survival for any large company is about cost control and for food companies cost control can be a nightmare. Constantly changing prices means that their Bill of Materials can change week by week. This means that reducing waste to as close to zero as possible is critical.
To achieve that, Greggs are focused on using big data and analytics via SAP HANA. This allows them to track usage of food from source to sales point so that if there are any production issues they can act immediately. More importantly they can track trends in food demand which are extremely complex. The weather, local events, sports, sales and holidays are just a few of the things that can suddenly mean a surge in demand or a paucity of customers.
To keep control of suppliers, Keytree is implementing a Source to Contract solution based on Ariba solutions. It is due to go live later this year and will cover over 4,500 suppliers across all of its operations. This means that Greggs will not only be able to track food throughout the entire supply chain to prevent a repetition of the horsemeat scandal that hit supermarkets, but it will also be able to use it to manage it costs and quality across the supply chain.
With SAP HANA Greggs can constantly adjust their prediction around demand and ensure that they don't lose sales nor do they throw food away. This is not just about production but also about shipping where it is important to understand how the weather and traffic incidents will affect the road network so that goods can be rerouted through other bakeries to ensure that stores have everything that they require.
Tim Kyle, Managing Director, Keytree, said: "Our team is excited to be working with Greggs to help achieve their business goals through such a strategic technology implementation. The project team is focused on shifting the business systems from multiple legacy systems to a more simplified, centralised operation.
"With a track record of implementations across the SAP stack, Keytree will use SAP HANA to configure core finance, procurement and portfolio and project management solutions, as the next phase of the business transformation project for Greggs." 
Staff training a key regulatory requirement for the food industry
Another major cost for any food business is training. The food business is highly regulated and for large food companies there are constant checks on how well staff are trained. A single mistake can cost thousands of pounds as it could results in a batch of food being disposed of.
To improve staff training, Greggs has adopted a cloud-based Learning and Development solution from SuccessFactors. It will ensure that Greggs is delivering a consistent level of training across the entire workforce from bakery to food outlets. By the time the training platform is fully deployed in 18 months time, over 20,000 employees have access to if making it one of the largest training platforms in the food industry.
Conclusion
Getting the most out of big data and analytics solutions requires proper implementation with a range of existing systems. Many projects fail due to a focus on what is new rather than how it can be integrated with the core systems that currently run the business.
What is not clear here is whether this is a complete cloud solution or whether the SAP HANA solution is being run on-premises by Greggs. There are significantly different levels of costs and investment depending on the choice of deployment and for a business where margins can be wafer thin it will be interesting to see how long it takes before Greggs announces it has recouped its costs.
While big data, analytics and cloud-based training are nothing new to the high street or big fast food chains they are relatively new to verticals such as bakers. While we have seen a constant decline in the number of high street bakers in the last three decades a successful ERP deployment followed by increased revenue might just be the spark required to bring new players into the market.