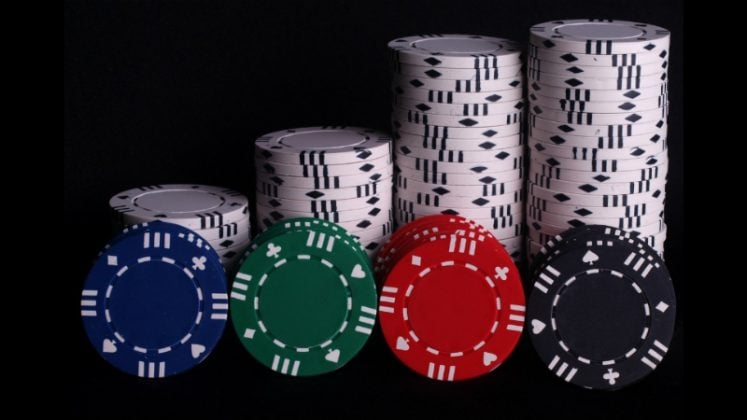 Sky Betting & Gambling has made its first major decision since the sale by Sky Plc of 80% of its shares to CVC Capital Partners to engage Workday to deliver a unified set of applications across the company.  It is always a challenge for divested companies that need to work within a timescale to migrate from enterprise applications hosted by their previous parent and while Sky Plc retain a 20% shareholding in the company Sky Betting and Gambling needed to find a new core ERP solution that would meet their requirements and integrate to their vertical applications, at least at a data level.
While Workday announced back in September that Sky Betting and Gambling has chosen the Workday Financial application it was only today realised that they had taken the full suite of Workday applications including Workday Financial Management, Workday Human Capital Management (HCM), Workday Payroll,  Workday Procurement, and Workday Expenses.
As Karen Elenor, Transition Director at Sky Betting & Gaming commenting in the release said "With Workday, we will have a single, unified suite of applications in the cloud that meets all of our functional requirements and gives us greater confidence in our data outputs during this key phase of our growth,"
"We are aiming to be the best UK digital workplace, and this means having finance and HR systems that are intuitive and allow self-service and manager empowerment."
Why did Sky Betting & Gambling choose Workday
With the separation from the Sky plc infrastructure imminent the obvious choice for Sky Betting and Gambling was to find a cloud solution rather than purchase on premise equipment in an expensive capital outlay, that might also mean hiring additional technical resources to support their central administration function. The Workday solution was selected after a comprehensive evaluation process and that met three of the key KPI's that Sky Betting and Gambling laid down.
Scaleability and Flexibility: Workday will allow Sky Betting & Gambling to grow the company without the need for additional investment into infrastructure, not only this but within the gambling industry there are often rapid changes to the regulatory environments that they operate in and the company need to make sure that the solution chosen would be flexible.  "Born-in-the-cloud" Workday achieves this through configuration rather than development changes, which have a far more rapid turnaround.
The Power of One: A Workday saying perhaps but one that echoes across in Sky Betting and Gambling who wanted a single integrated HRM and Finance solution to help drive their business. Workday promises to deliver information to the fingertips of Sky Betting & Gaming employees, managers, and executives in real time, enabling not only the business but also the employees to develop into the future.
Built for today and tomorrow: Workday is built from the mobile down, rather than as an afterthought. This approach Sky Betting & Gambling felt would be appreciated by their large proportion of millennial employees. The Workday applications and specifically the User Interface (UI) are now developed to run on a tablet or mobile device first and the desktop second. This means that the look and feel of the application and its use are simpler and more intuitive than other legacy applications out there.
Not the only wins for Workday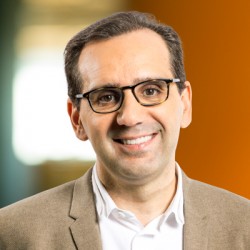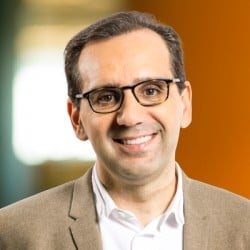 Chano Fernandez, president, EMEA, Workday President also announced at Workday Rising today  that within the last four months Workday had signed up eleven new customers including Centrica, the most recent four Skandia, Lonza, Global Radio and Sky Betting & Gambling.
Workday has doubled the number of European customers within the last 15 months alone and that growth is accelerating.  This was backed by the numbers attending Workday Rising this week with over 1100 attendees more than doubling last years attendance.
Signing the customers may make news but for Workday this is not the important part as Fernandez added "In Workday it is not about the signing it is about bringing new customers in on time and on budget."
One such company Fernandez was pleased to announce that has achieved this is Unilever, which went live recently with 170,000 users using the HCM self service.  This is the largest completed roll out to date for Workday in Europe and brings a level of confidence for the potential prospects also attending the event.
Conclusion
With these latest announcements, both winning and implementations demonstrate that Workday is accelerating its growth in Europe. This acceleration is almost certainly bad news for SAP and Oracle as they struggle to announce similarly large wins from anyone else at the moment.
Adding 170,000 users to your user base in a single announcement is significant news and while Sky betting and Gambling does not have the same volume of employees it does show that the winds of change are blowing through the ERP market and unfortunately for Oracle the race is in the clouds and not on the sea.
Fernandez added "Sky Betting & Gaming's decision to move its finance and HR operations to the cloud underscores Workday's ability to help companies manage significant change while building for the future."
"With Workday, Sky Betting & Gaming will now have a unified system that delivers the intuitive user experience and real-time insights required to better engage with its workforce, optimize its resources, and fuel the company's next stage of growth."