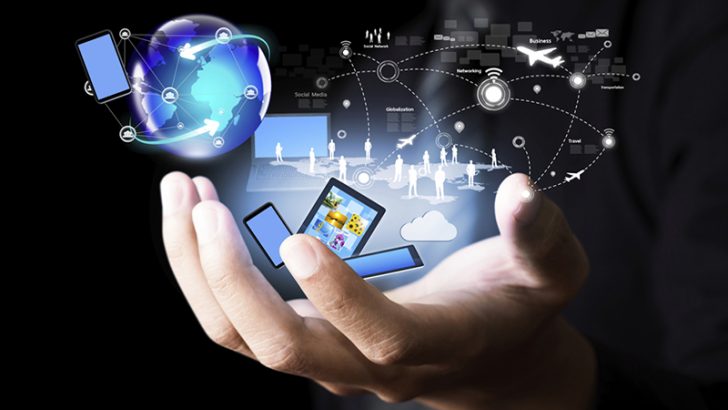 Hewlett Packard Enterprise (HPE) is planning to reduce the network impact of the Internet of Things with its Edgeline product line.
HPE is just the latest of the major technology vendors to realise that the impact of gathering, moving and managing Internet of Things (IoT) data into the core enterprise systems will cause significant disruption to the network. As a result we are seeing a new generation of distributed systems as vendors look to build systems that can be deployed at the edge of the network.
Some vendors are building micro-servers that are smaller than a memory chip, can be solar powered, run a version of Linux and have the capability to quickly reduce the data to what is required. These systems can be remotely deployed either as a collector for multiple sensors or even inside the sensor or the device collecting data.
The new HPE Edgeline IoT solutions
HPE has gone down a different path due to a deal with Intel. It has released the Edgeline IoT Systems EL10 and EL20 which will sit at the network edge. They will aggregate and do initial data analysis to reduce the "noise" or unwanted data. These are ruggedised systems that are available in both rack-mounted and mobile versions.
In line with the major theme of this weeks HPE Discover in London being the new relationship with Microsoft, all HPE Edgeline systems are certified to work with Microsoft Azure IoT suite. HPE has said that it will be targeting a wide range of applications from retail through to industrial, healthcare, logistics and others.
An example of how this would work is mobile telephony cabinets which are located alongside some mobile towers. Where these towers are located alongside major transportation routes into London they are often co-located with Automatic Number Plate Recognition (ANPR) systems and CCTV. By having the ability to do analytics on the data at the point of capture the police and intelligence services would be able to track both vehicles and mobile devices ensuring that they have detailed information on which to act and to present in court.
Other likely deployments will see them used in extended star networks where the Edgeline systems will act as a super aggregator taking data from hundreds of sensors or other devices connected to the network. In the industrial IoT world the challenge is not just about data aggregation or initial data analysis. Many of the systems that are being deployed need to be able to control downstream devices pushing commands back to them as part of a distributed command and control system.
According to the press release the details of the Edgeline System EL10 and EL20 are:
HPE IoT System EL10 – A rugged price/performance-optimized edge gateway designed for entry level deployments and built with long lifecycle components.
HPE IoT System EL20 – A rugged performance-optimized edge gateway with additional features for higher compute capabilities and ease of installation, designed for more demanding high volume deployments and built with long life cycle components.
The next generation of Edgeline devices will also include HPE's Moonshot system architecture. This will move them closer to the micro-servers running on solar power than some of HPE's competitors are already deploying.
In a canned statement in the press release Antonio Neri, Executive Vice President and General Manager of the Enterprise Group at Hewlett Packard Enterprise said: "The new solutions today are important elements of our strategy of delivering more connectivity and computing power at 'the edge,' and helping customers maximize the value and minimize the risks from IoT at the speed of business."  
Beacon Management comes to HPE
A secondary part of this announcement sees HPE claiming it is to release the "first cloud-based beacon management solution for multivendor WiFi networks." This is the first major new solution from the acquisition of Aruba Networks which HP completed back in March.
The Aruba Sensor, part of the Aruba Mobile Engagement solutions, has both a WiFi client and Bluetooth Low Energy (BLE) radio. Using these it is possible to remotely manage Aruba Beacons across existing multivendor networks using the Meridian cloud service. This means that a company could deploy Aruba Beacons in several shopping centres and manage them from a single interface.
This will appeal to shopping centre managers and retailers who would see this as an opportunity to grab mobile data from their stores and use push services to deliver information on sales promotions to customers. In the build up to the Christmas Sales period there will be a lot of interest in how fast this can be deployed and the benefits to be gained, though whether there is time for implementing such a solution for 2015 is doubtful.
Conclusion
HPE is using HPE Discover London as a launch event for a number of different services and partnerships. This makes it one of the most exciting Discover conferences for a while and should help HPE reawaken interest in the company.
While IoT is nothing new for HPE, the deployment of low powered systems that can sit at the network edge and reduce the noise from IoT data is new. In a range of different industries there is a demand for devices that can reduce the impact to the network by filtering the IoT data and HPE is looking to position itself as having the right solutions for customers.
By ensuring that the solutions are also Microsoft Azure ready, it means that both customers and partners can buy into the public cloud to quickly import aggregated and filtered data into other systems.