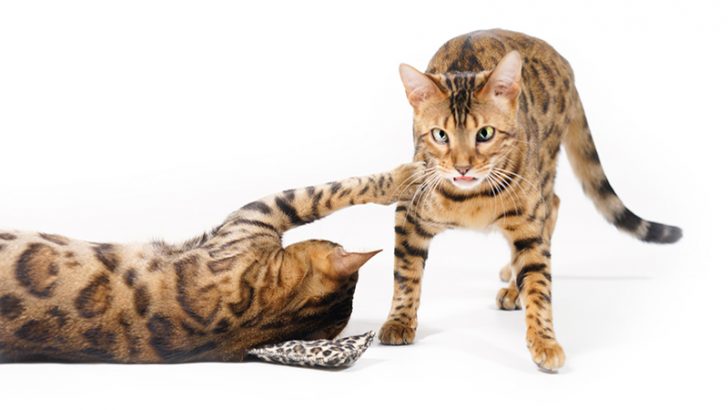 Like a pair of star crossed lovers that cannot make their mind up, Hewlett Packard Enterprise and Microsoft are once again looking to be close partners again.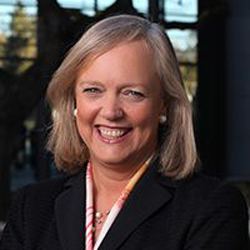 The deal will see Microsoft Azure act as the public cloud to HPEs Helion managed cloud. At the same time HPE will be the preferred partner for infrastructure and services for Microsoft's hybrid cloud offerings. This is an interesting partnership and one that takes advantages of the skills of both companies but it does raise some questions over how the two companies will manage the integration.
In a statement in the press release attributed to Meg Whitman, President and CEO, Hewlett Packard Enterprise: "Hewlett Packard Enterprise is committed to helping businesses transform to hybrid cloud environments in order to drive growth and value. Public cloud services, like those Azure provides, are an important aspect of a hybrid cloud strategy and Microsoft Azure blends perfectly with HPE solutions to deliver what our customers need most."
HPE and Microsoft making up after the break up
Even at face value Whitman's statement will raise eyebrows . Back in October 2013 Meg Whitman told everyone that HP and Microsoft were no longer partners but competitors. The move surprised many as HP and Microsoft were seen to be a good fit but along came the cloud. This meant that the two companies were beginning to butt heads over services and even hardware.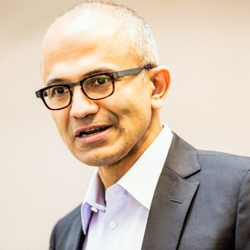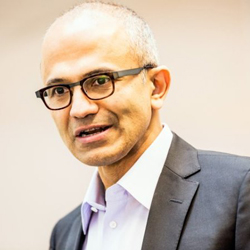 It was not just cloud. Whitman and HP were not happy that the then Microsoft CEO Steve Balmer had pushed ahead with Microsoft moving from software into the services and device market. The two companies had previous competed in the PDA and mobile phone market but HP had given up on both after spending a lot of money. What it didn't like was Microsoft competing with it in the fast evolving tablet market and threatening to take away market share it desperately needed.
Now things seem to be changing once again and this time it is Microsoft CEO Satya Nadella who is in the driving seat saying: "Our mission to empower every organisation on the planet is a driving force behind our broad partnership with Hewlett Packard Enterprise that spans Microsoft Azure, Office 365 and Windows 10. We are now extending our longstanding partnership by blending the power of Azure with HPE's leading infrastructure, support and services to make the cloud more accessible to enterprises around the globe."
The announcement is focused on delivering an integrated Hybrid IT Infrastructure and may well be part of the missing piece that we called out earlier this morning around the HPE Synergy story.
HPE Synergy providing the hybrid cloud foundation
Earlier today HPE announced that it would deliver the HPE Synergy solution in Q2 2016. First announced in June at Discover USA, HPE took advantage of HPE Discover London to provide more details although it held off from announcing pricing information.
One of the missing elements in the announcement is the connectivity that is essential to turning on-premises and cloud assets into a single viable resource pool. What Microsoft brings to the party is not just its own Azure ExpressRoute high speed connections but also integration into the Equinix Cloud Exchange. This is something that HPE lacks and by partnering with Microsoft it saves having to either make an acquisition or rely on a smaller third-party.
Azure also offers another element as the public cloud interface and that is a low cost, enterprise grade public cloud that allows companies to dip in and out of it using their credit card to pay for access. This means that where companies want to take the first steps into a hybrid cloud with limited cloud exposure, HPE and Microsoft will be able to provide them with a short term cloud bursting solution.
Where there is some overlap is in the orchestration and provisioning engines. Microsoft has been working for some time to make its own software location agnostic and therefore suitable for hybrid cloud. What will be interesting is how the provisioning engine within HPE Synergy copes with multiple cloud tiers as well as the on-premises deployment. For example, will it prioritise HPE cloud capability over Microsoft Azure? At present we don't know.
The challenge here is how Microsoft System Center and HPE OneView orchestration tools will work together. For example, will they both be available on the platform? Will there be plug-ins to the Microsoft Management Console for HPE OneView? We will have to wait and see exactly what the relationship is and how the two companies position the tools to collaborate rather than compete.
What we do know is that at the moment HPE has delivered the Hyper-Converged 250 for Microsoft Cloud Platform System (CPS). This was also announced earlier today and in the press release it is described as a single platform with a self-service cloud that can support both Linux and Windows. The target users are IT departments who need to streamline the deployment as well as developers writing applications for the two operating systems.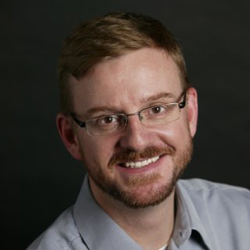 Garth Fort, General Manager, Cloud and Enterprise Marketing Group, Microsoft in a blog said: "We're excited to see the growth of hyper-converged systems in the market, driven by the power of software and the value proposition of simplification and seamless scaling. Having HPE bring the CS 250 to market, built with Microsoft's cloud stack, is a great validation. This software-defined solution can be up and running in a matter of hours, and allows you to start small and scale as your business grows."
HPE has also announced that it will be integrating HPE OneView into Microsoft System Center to make it easier for support teams to get help product help when they need it. What is very interesting is that HPE has said it will enable Azure consumption and services on every server it ships to make the development of a hybrid cloud easier.
This may be easier said than done. IT buyers will not want to see every server come with bloatware that they have to remove in order to create a clean installation. In addition, many servers are delivered without operating systems because medium and large corporates have their own OS builds that they like to put on their servers. Quite how HPE will manage this without creating a new range of servers is unclear.
Testing comes to the Azure public cloud
Developers are not left out of this announcement. HPE has said that it will be delivering HPE Quality Center and HPE LoadRunner on the Azure Marketplace. This will interest many enterprise customers and is a sign that HPE is serious about this deal as it would previously have wanted to keep this level of enterprise software for its own HPE Helion cloud offering.
Developers who are part of the Microsoft Developer Network (MSDN) will wonder how this will affect them. They already have access to a given number of instances of Microsoft Azure as part of their subscription and it has been a long time since they had any access to testing tools. Given the cost of the tools it is unlikely that Microsoft will bundle them into the existing subscriptions. It is more likely that it will provide access as an add-on option albeit at a potentially reduced price.
Conclusion
While this is good news for both companies it is better news for HPE. It gains access to a well-established public cloud infrastructure, Microsoft ExpressRoute and one of the largest developer and partner communities in the world.
Microsoft by comparison gets itself back on HPE's hardware but how will it deal with its own managed cloud ambitions? Will we see HPE cream off the most lucrative enterprise deals leaving Microsoft with just the crumbs? It will take some time before we really know.
Customers are also big benefactors here. They gain access to the best of both companies products in a fully cloud-integration solution. All they want to know is the cost and availability.