Bomgar has released Privileged Access Management 15.2 with an emphasis on improving cloud access security for privileged users.
Having spent decades securing remote access and controlling what users can do, Bomgar is turning its attention to the cloud and improving security. According to its press release, the latest version of Bomgar Privileged Access Management 15.2 is focused on four areas:
Cloud Access Control: Security organizations can now quickly and cost-effectively manage multiple users and groups who need privileged access to their cloud infrastructure. Bomgar allows you to harden your internet-facing cloud resources by closing all unnecessary ports, while still giving users shell access. Bomgar supports Windows, Redhat, CentOS, and Ubuntu Linux VMs powered by AWS, Azure, VMWare and other IaaS providers.
Forensic Search: Bomgar's powerful search capabilities index audit log activity data across all privileged sessions to help security professionals and auditors identify critical security events, pre-emptively detect cyber breaches, and discover post-mortem evidence. Bomgar's unalterable audit trails include searchable video recordings of each session and can be integrated with SIEM tools for deeper behavioral analysis.
Mobile Access Consoles: Bomgar's new Privileged Access Management Mobile Consoles allow systems administrators, security officers, and third-party vendors to access privileged systems or chaperone privileged users from their Android or iOS device. The mobile apps support access to internal critical systems from 3G and other mobile networks without requiring a VPN.
Enterprise Credential Manager: Bomgar has enhanced its integrations with Password Management solutions, which enable automatic password injection to authorized systems through an encrypted Bomgar connection. Users can authenticate to systems with one click and elevate privileges without exposing credentials.
Extending security to control cloud access
It might seem obvious that all security is about controlling what people can do. Unfortunately there is often a massive air gap between the theory and the practice.
Irrespective of the size of company securing access to corporate networks is still a difficult challenge. Four years ago DARPA warned a US Senate Committee that it considered every network it managed compromised. It went on to warn that there was a need to move away from securing access to the network and protecting the data.
Unfortunately many enterprises are still relying on passwords and user access control to protect the core of the network. The problem with this approach is that it creates a hard shell that once breached exposes the soft underbelly of the enterprise.
The damage that can be caused once the shell has been penetrated is shown by the continuing number of data breaches that are emerging. This is where Bomgar believes it has the tools to make a difference especially in hybrid cloud world. It's products focus on controlling what users can do once they are in the network and then creating a comprehensive audit trail of their behaviour. The challenge is how to extend this to a hybrid cloud environment and control cloud access.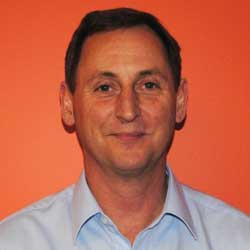 According to Stuart Facey, VP International at Bomgar Corporation: "We treat cloud and cloud server as no different to a server inside your network." This approach is interesting because it means that Bomgar are treating the IT environment as a single entity irrespective of whether it is on-premises or elsewhere. This single entity approach is something that a lot of vendors are targeting but few are managing to deliver.
One of the questions that Bomgar will have to deal with is around cloud integration. Earlier this year at the OpenStack Vancouver conference there was an agreement on federated cloud security. Bomgar has not signed up to that nor has it taken the step of integrating its products, at the API level, with the security systems of cloud providers. When asked why, Facey said: "We are not focused on that at the moment. It is not on the current roadmap and while we can technically do that, it is about priorities."
It is refreshing to hear a vendor being open about priorities rather than trying to over commit to doing everything without knowing where it sits on the roadmap. The question is 'how quickly will customers want Bomgar to push this up their priority and onto the roadmap?'