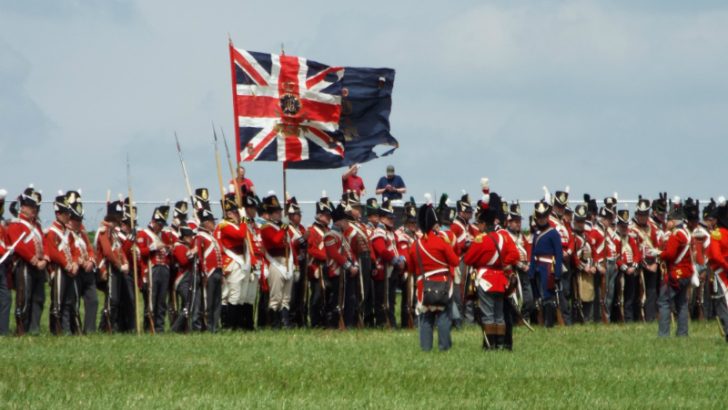 Bob Stutz is excited, as corporate vice president of Microsoft Dynamics CRM he is overseeing an extended period of double digit growth (44 consecutive quarters) for Microsoft's flagship CRM application Dynamics.  He is also almost bursting with desire to announce the release of Dynamics 2016, he flagged this again in a blog where he shared some of the new features of the application.
A good year for Dynamics

Dynamics has had a good year winning four awards at the CRM Market Awards this year. These included the Enterprise awards, displacing Salesforce.com who had won it for the last six years. They also retained the award for midmarket as well as winning the small business award from Salesforce and finally the sales force automation awards which Salesforce had won for the last nine years. Is this the tipping point for Microsoft Dynamics?
Are we seeing the beginning of end of dominance of Salesforce?  Once the darling of the analysts Salesforce appears to have lost its perch. However the investments it has made in UI and the recent announcements around App development platforms such as Salesforce Lightning may see it once again take up its crown next year.  So what is in Dynamics 2016 that Stutz is so excited about and will this widen the gap further as he probably hopes?
With the announcement promised during 2016 one wonders whether the actual release will be timed to coincide with the CRMUG Summit, October 13 – 16 in Reno, Nevada
Dynamics 2016 – more integration
Stutz wrote about O'Neal Steel, the largest privately owned metals service in the United States, specifically its use of Dynamics integrated with Office365 and how the company improved its lead conversion from 2% to 30%. So what is to come in the next generation of the CRM platform?
One of the key advantages for many business that Dynamics holds over other aplications is the integration to Outlook. Many firms find that their sales teams traditionally lived in the email application, had all their contacts there and wanted to use it as their CRM application too.
Dynamics 2016 promises better integration with Outlook, the ability to track contacts, add contacts from within emails and several other features that other vendors will find hard to replicate quickly.
The integration with other software does not end there. Dynamics 2016 will still have the integration with Power BI but the integration with Excel has been improved. It will allow managers to use Excel templates to automate some core business tasks using data from within Dynamics. The integration will be seamless with no need to export data sets and the whole process has been streamlined for ease of use.
Microsoft are pushing Cortana as well. The personal assistant that was once represented as a paper clip is now becoming a tool that pre-empts requirements and displays commonly used information and insights for users. Cortana is not yet an AI, but one can certainly see that Microsoft is starting to embed it everywhere which is a risk as people still find it annoying and controlling but it has come a long way and the more people use it the better it should become. There is a doubt about whether it rely adds a business advantage and differential from competitors or whether it produces the obvious results.
In the future perhaps Microsoft will tie Cortana back to Power BI, measuring performance against the desires of the user and tweaking what is presented to better suit that individual, or perhaps that is a scary step too far?
Delve functionality has been extended from Office 365 into Dynamics, delivering information that is relevant to whatever the individual is working on and what is trending around them. Those companies with large data sets will probably benefit from this more than others but it will be interesting to see what results it pulls out from the data to display.
There is also integration across most of the file storage platforms that Microsoft offer, enabling users in CRM to access documents from SharePoint, OneDrive for Business, and Office 365 Groups for any CRM record. Regardless of the document type, be it PowerPoint or Excel the user can be returned back to CRM once the work with the document has been finished.
There is improved integration with Word delivering a new generation of mail merge that automates much of the extraction from Dynamics be it a single field or data sets that need to be extracted. The Dynamics 2016 team has released a video demonstrating this new function as well as some of the other integrations.
Beyond productivity
As well as the features listed above Microsoft has improving the functionality in other areas, the blog touched on three aspects.
Intelligence: Using the Azure Machine Learning for sentiment analysis in Microsoft Social Engagement Dynamics should be able to improve the selling opportunities of sales teams by making intelligent suggestions both in terms of product and in terms of the customer experience.
Mobilty: Dynamics 2016 promises to deliver, or aims to deliver, full offline mobile capability. With Cortana enabled voice driven CRM could be a step closer, it will be interesting to see how usable this actually is.
Field Service: Having acquired Field One in July 2015  it is impressive that Microsoft have integrated the software into Dynamics 2015, building on the feature set provided by Parature, another purchase the customer service journey feature set is now rich.
There are other enhancements, and a fuller list can be found in the Dynamics CRM 2016 Release Preview Guide. More videos similar to the  Sales Productivity video which highlights how Delve is integrated with Dynamics 2016 and also covers contextual documents will probably become available in the coming weeks as Microsoft builds the hype.
Conclusion
This is not a dot release, but a major step forward for a platform that is now maturing nicely. With a complete integrated cloud of Office365, Dynamics and other software Microsoft is providing companies with a complete ecosystem that they can feel confident will meet all their needs. With Nadella also creating an openness, such as partnerships with Salesforce, he is giving customers the choice of whether they wish to go with Microsoft solely or choose a hybrid route.
When the software is finally released there will be other questions that have yet to be answered. What is the upgrade path? Will pricing change? Will existing Dynamics partners likely to find that their apps are now obsolete?
Dynamics has been growing in strength over the last few years and the recent CRM awards are one indication that Salesforce needs to consider what direction they are going in. The investment in Dynamics has probably been a lot cheaper than the proposed purchase of Salesforce and it will be interesting whether any other company steps forward to swallow up the CRM giant, it now seems very unlikely that Microsoft will as it appears able to beat them at their own game.