Logentries have launched a free log management and analytics service for the Docker Community.
The announcement which came as a press release and as a blog by Trevor Parsons is focused on giving IT Operations teams a detailed view on the impact of increasing containerisation. According to the press release:
"The Logentries service for Docker includes free logging for Docker deployments, automatically supporting up to 100 containers, and removing cost as an obstacle to building new services on the Docker technology. Docker users are provided with a complimentary, all-access 30-day Logentries premium trial (including advanced features and unlimited data), and a free perpetual account for easy log centralization, search and monitoring."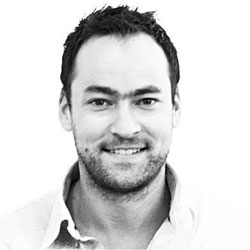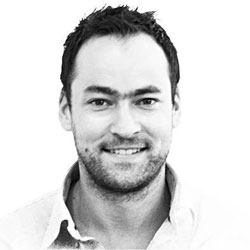 For those users who do not want to pay for the premium service, they can continue with the free service provided that they have less than 100 containers. Any customers with more than 100 containers can still sign up to the free 30-day trial but will not get the option to stay with the free service after that.
According to Trevor Parsons, Chief Scientist, Logentries: "We are launching free logging for the Docker Community because we recognize the role Docker is playing in removing barriers for mass innovation, and believe that log management and analytics can help teams more easily move to a Docker environment."
Operations and licencing teams get detailed usage data
One of the challenges of highly virtualised environments has been tracking usage and licences. When some enterprises have carried out a software audit they have discovered that the enterprise is far exceeding its existing licence agreements. This has created a costing issue where they have had to pay not just back licence fees but, with some vendors, penalties for exceeding agreements.
By being able to get detailed information on what applications have been deployed, where and for how long, they can begin to get much greater control on costs. With companies wanting to go to a cloud model for much of the software they use, ie they pay only for when the software is in use, containers and the ability to granularly log usage is a significant benefit.
One of the benefits that Logentries is claiming about the service is that even the free service will scale without limits. This means that customers can hold data for several months or even years inside the Logentries system and use it to track changes in software demand. For licensing teams, this means being able to create models to predict usage demand and costs as the business grows or shrinks.
Logentries will appeal to security teams
Among the things that Logentries captures is all the Docker API event and host-level events. Security teams have already flagged up the potential risk of container being deployed without adequate logging of all API calls and host interactions.
Logentries is claiming that it can resolve that problem and will capture that data in real-time. The data can then be added to the Security Intelligence analysis tools which will help security teams identify risk much sooner.
Conclusion
VM sprawl is a real problem for many companies. They find it hard to track VMs, log usage and understand the licence costs associated with the way VMs were being deployed. With container usage just on the verge of expanding rapidly Logentries free service is a timely offer to help IT Operations, licensing and security teams get to grips with containers before they cause the same problems that VMs have.