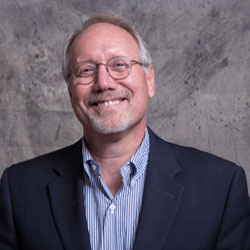 IBM has announced that IBM i2 COPLINK has now made the jump to be a cloud-based solution for law enforcement agencies inside the US.
COPLINK is a data sharing system created in the mid-1990's to help law enforcement share data on crimes. The solution was eventually spun out into a separate company called i2 which is now part of IBM. Its goal is to provide law enforcement teams with the ability to do analytics on crimes across multiple jurisdictions to help identify crime patterns and track suspects.
Back in 2011, IBM announced i2 COPLINK Everywhere which made it possible for users to access the system using their iPhones, iPads and Android devices. Today IBM has moved the entire product into the cloud with the announcement of i2 COPLINK on Cloud.
COPLINK – Google for Law Enforcement
i2 COPLINK has been described as Google for Law Enforcement due to the amount of data that it holds. This ranges from biometric data to crime locations and has been described as one of the world's largest information-sharing initiatives by IBM. One of the reasons for making this a cloud-based product appears to be the opportunity to take advantage of cloud resources for advanced analytics. In the product brief, IBM claims the following benefits for i2 COPLINK
Consolidated query analytics for faster insights
Multifactor situational awareness for increased officer safety
Near real-time access to IBM i2 COPLINK data
24×7 access
Data and system scalability
Current release software and ease of use
Cross-jurisdictional information-sharing
It is not clear from the press release whether i2 COPLINK will be using IBM Watson with its analytics and cognitive learning skills. The use of fuzzy logic and advanced analytics are areas that fit well with Watson. Another feature is the use of geospacial mapping features to enable users to identify crime hot spots early and to deploy officers in a preventative matter.
Back in 2011, IBM said that i2 COPLINK has around 4,500 users and that number has grown to over 6,000 today. Whether all of these are law enforcement professionals or whether other organisations such as bounty hunters and bondsman have access to the data.
According to Robert Griffin, General Manager, Safer Planet at IBM: "Access to the vast volume of law enforcement data hosted on the cloud can increase an agency's ability to uncover hidden relationships in data, and also can help agencies establish crime patterns outside their own region and share information across jurisdictions using security features.
"IBM's decision to make i2 COPLINK accessible via the cloud enables the transformation of law enforcement to continue — now a department with 40 police officers can access the same data and analytics tools as a department of 40,000."
The press release makes it clear that rather than host i2 COPLINK on Cloud inside SoftLayer, it is hosted at Nlets –the International Justice and Public Safety Network.
Extending COPLINK to other countries
One of the challenges of systems such as COPLINK is how to extend it to other countries and jurisdictions. For example, Europol has its own system which contains less data than COPLINK. Part of the problem for Europol is getting the political will across Europe to deliver a COPLINK style system.
Even inside individual countries such as the UK, police forces jealously guard their own data. When a major crime investigation is in process and the HOLMES (Home Office Large-scale Major Enquiry System) is deployed, data is often not complete nor can it easily access data across all the UK.
With police numbers dropping in the UK and forces being urged to make a better use of technology, it will be interesting to see if the UK decides to adopt a COPLINK style approach to policing information. This is not just about dealing with large-scale organised crime but also to improve local policing. The success of small projects such as Facewatch ID has shown that technology has its uses but without better data sharing, many police forces will struggle to meet crime reduction targets as the number of officers continues to decline.