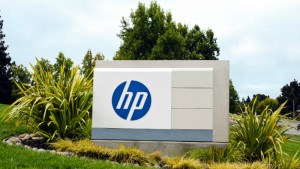 HP has gone live with Netsuite OneWorld for business management within its Software business. The cloud based ERP solution was deployed across 15 countries over a six month period replacing four legacy solutions.
Netsuite OneWorld is specifically designed for multinational companies looking for a solution that meets the currency, taxation and legal requirements in each of its locations. HP have selected it to run its multi-currency revenue and billing operations. The process that it takes over from the legacy solutions include and
NetSuite's Modern, Agile and Future-Proof Cloud Business Management Suite Replaces Four Legacy Applications include order-to-cash and revenue recognition. The software is supporting transactions in currencies that include the Euro, the Japanese yen, the Swedish krona, the Swiss franc, the British pound and the dollars of the U.S., Canada, Australia, New Zealand, Singapore and Hong Kong for intercompany transactions and multi-country taxation compliance.
Paul Chapman, Chief Information Officer, HP Software commented "NetSuite has delivered an enterprise-class solution that's enabling us to streamline complex revenue and billing processes and gain new insights into business performance,… The two-tier ERP implementation with NetSuite OneWorld is robust and elegant and provides us with new agility, flexibility and scalability in our management of the Software business."
Can Netsuite spread ERP across HP?
The solution is being run from one of Netsuite's two data centres in the US, what will be interesting to see is whether this agreement has wider implications in a bilateral sense. Netsuite are due to open two new data centres in Europe later this year which will no doubt begin a harder push into the European market for its solution. Will HP be involved in those data centres, it will be interesting to see. Netsuite will also no doubt be hoping that the rest of the company looks to the software division to see how successful the implementation is and whether it can be spread wider, it would be certainly be a coup for Netsuite to be adopted within the wider organisations.
The surprising thing is that there is no announcement by HP that they have deployed more modules of Netsuite, in deploying merely the financial elements one wonders what the overall architecture of their IT Solutions looks like.  HP are heavily involved with Microsoft Dynamics within the CRM arena and does this signal the beginning of a shift away from Dynamics and towards Netsuite?  Only time will tell, but it certainly a question worth putting to Chapman.
That this is an important deal for Netsuite with Zach Nelson, NetSuite CEO commenting "HP is extending its long history of innovation in computing and business by embracing cloud ERP in a large-scale enterprise environment," said. "It's extremely gratifying to see HP take advantage of the scale and agility possible with NetSuite OneWorld via a two-tier ERP deployment."