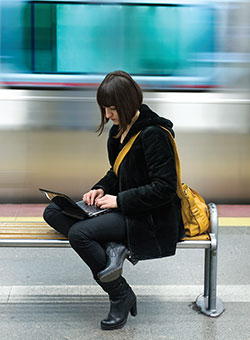 BT has announced the availability of BT Assure Cloud Identity aimed at protecting customers data and applications in the cloud. The solution is built on top of CA's Identity and Access Management (IAM) solution for managed service providers (MSP) called CA Secure Cloud.
This is a fully managed solution that combines CA Secure Cloud with BT's own managed security teams. Customers buying into the solution will have their apps and data managed by BT irrespective of the type of cloud on which they sit – private, public or hybrid. In its press release BT makes it clear that this is about protecting the business, mobile users and its partners buy providing a comprehensive solution.
This focus on dealing with the partners as well as company employees is interesting. Large enterprises have come under fire over the last year for not doing enough to help secure the systems of their customers and suppliers, especially smaller companies who lack the money and skills in the cyber security market.
What does BT Assure Cloud Identity consist of?
There are three key elements of this solution:
Identity Manager: This enables IT departments to provision and de-provision users. With role-based access it controls who can access which applications and data. It comes with a self-service capability to enable users to manage their own accounts and request access to new applications. Using workflow requests company policy around application and data access can be enforced.
Single Sign On: SSO has become common throughout organisations to enable users to manage multiple identities and their access to different systems. One of the problems with cloud is that integrating cloud and internal identities is a significant challenge. To reduce the risk of shadow IT, BT supports federated SSO to a range of cloud services. With the increased use of social media as part of business communications, BT ACI supports LinkedIn, Facebook, Google and Twitter.
Advanced Authentication: Provides companies with multi-factor authentication protection reducing the risk posed by simple password only authentication services.
All three solutions are delivered using Software as a Service (SaaS) managed by BT's own staff. The first deployment of the service will use two UK-based data centres. BT plans to roll the service out across Europe and other countries over the next year although no dates have been provided.
According to Mark Hughes, president, BT Security: "As a managed service, Assure Cloud Identity gives our customers the confidence and convenience of protecting critical data from loss or improper use, no matter where it resides. They are able to do this, without a significant investment into hardware or staffing to support the technology and they free up time and resource for their core business."